Uncertainty ensues over major slowdown in the annual pace of new home construction nationwide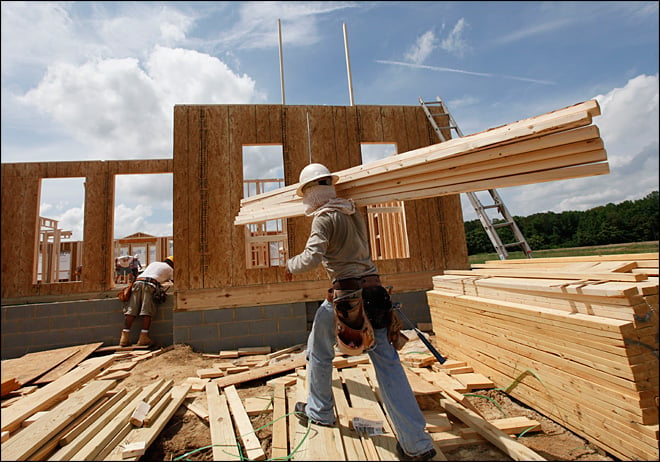 While the rate of home construction throughout the country has noticeably declined over the past few months, much controversy remains among analysts as to whether the slowdown is just a temporary speedbump or an indicator that the Canadian housing bubble has burst at long last.
Figures from the Canada Mortgage and Housing Corporation showed that the annual pace of construction dropped from 219,363 units in September to 192,928 in October. Urban multi-unit projects like condominiums suffered the greatest decrease at 15 per cent in that time frame,
The Motley Fool Canada
reported.
Bank of Montreal economist Robert Kavcic allayed fears of a housing crisis, however, stating that these numbers represented a normalization rather than a crash.
"October's tally brings activity back down to the very stable (and fundamentally supported) range seen between 2010 and mid-2015, before activity broke out to the upside," Kavcic wrote in an investor note. "We'll see if this level of activity, particularly in Vancouver where starts fell to the lowest since 2011, holds in the months ahead in response to softening demand conditions."
On the other hand, CREA chief economist Gregory Klump said that the precipitous weakening of construction starts (which fell 45 per cent last month) could be attributed to the B.C. government's implementation of a 15 per cent foreign buyers' tax earlier this year. Annual pace of construction saw the greatest decline in the Vancouver area.
"Single family homes sales were already cooling before the new land-transfer tax on foreign home buyers in Metro Vancouver came into effect," Klump explained. "The surprise announcement of the new tax caused sales to brake hard."
Slower starts in B.C. had led to a similar dampening in transaction volume, with fresh data from the Real Estate Board of Greater Vancouver revealing a massive 38.8 per cent year-over-year decline in home sales last month.
Related Stories:
Vancouver sales downturn an omen of greater market hardship?
Analysis: U.S. and Canadian housing bubbles more alike than people think