The central bank is also likely to stand by its current rate hike timeline, RBC Economics says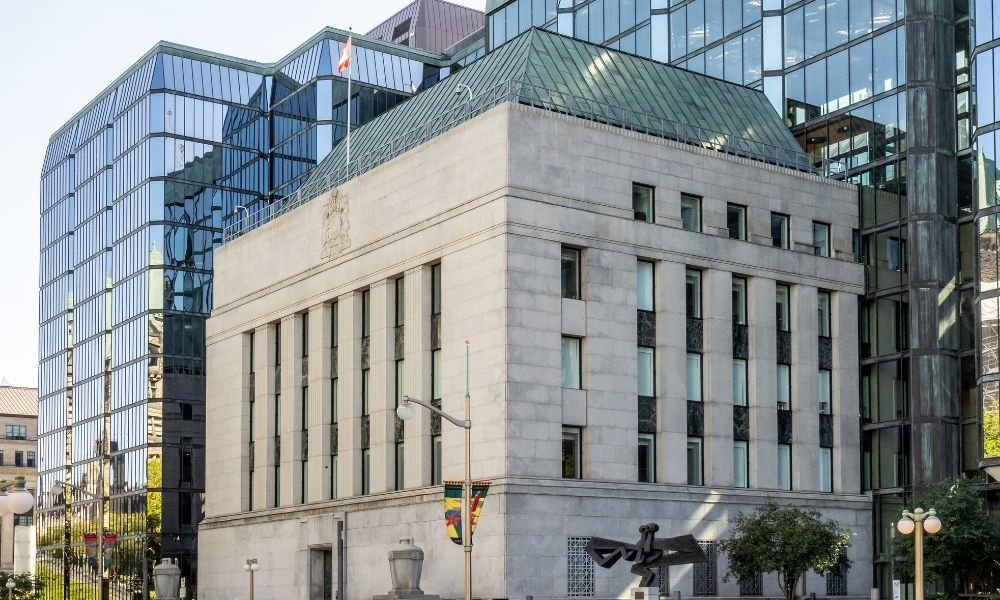 Despite solid job growth easing concerns about softer-than-expected GDP data, the Bank of Canada is still likely to scale down its quantitative easing program while maintaining its current timeline for rate hikes, according to RBC Economics.
A major driver of the BoC's decision will be the expected economic rebound in Q3, with RBC estimating a 4.5% annualized gain that will more than make up for the 1.1% decline in Q2.
However, RBC said that "the recovery has a bit less momentum than we expected a few months ago," with supply chain issues, easing tailwinds from housing construction, and poor crop conditions dragging down economic activity.
"While the recovery in services continues, our spending tracker points to some loss of momentum recently as a fourth wave of COVID-19 has delayed or even reversed some provinces' re-opening plans and businesses have had trouble hiring amid labour shortages (though recent job gains suggest the issue isn't as acute as in the US)," RBC said. "While growth is expected to continue at an above-trend pace into 2022, we think these headwinds will keep the economy from returning to full capacity until late next year."
Read more: Bank of Canada to let inflation run hot – prediction
In response to these trends, the central bank will likely revise its near-term GDP projections lower from its previously predicted 6% growth for 2021, with RBC pegging the rate for this year at 5.1%.
"Our forecast remains consistent with the bank's guidance that economic slack will be absorbed in the second half of next year, though there's some risk that timeframe will be pushed back depending on how much of the recent growth shortfall is seen being made up in 2022," RBC said. "Given the bank's concerns about the 'persistence and magnitude' of the current inflation overshoot, as well as uncertainty around the degree of spare capacity and the pace at which it will be absorbed, we think the bank will likely leave rate hikes on the table for next year."