A recent behind-the-scenes restructuring should benefit both companies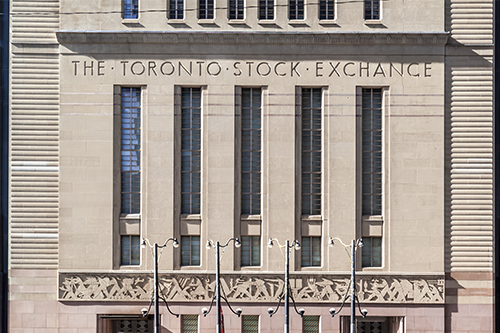 A quiet announcement earlier this month could result in one of Canada's mortgage giants embarking on another growth spurt.
On October 5, Founders Advantage Capital (FAC) announced that it had signed an acquisition agreement that will, once the deal is approved, result in FAC acquiring 100 percent of Dominion Lending Centres. Once DLC is fully acquired on December 31, 2020, Founders and DLC will amalgamate and rechristen the new corporation "Dominion Lending Centres Inc." Once the TSX Venture Exchange signs off, the new DLC Inc will begin trading on the Exchange under a new stock symbol that will replace the currently listed FCF.
The relationship between Founders and DLC dates back to 2015, when FAC purchased 60 percent of DLC. The two companies then watched as FAC's stock languished on the market despite DLC's runaway success.
"We didn't think, because DLC was doing so well, that we were being recognized for the good work that we were doing," says DLC CEO Gary Mauris. "If we got in control of it and made the public company Dominion Lending Centres, we thought that we would be recognized over time for running a really, really great company."
In 2016, the two parties began discussing ways for DLC's brand and management team to do more of the heavy lifting in terms of whetting investor appetites and guiding the company's decisions. Four years later, Mauris and fellow DLC co-founder Chris Kayat are inches from the driver's seat of a publicly traded company.
"DLC has always been our crown jewel," says James Bell, Founders' president and CEO. "We feel that this is going to make a much more compelling public market story going forward."
"We're all working together for the same goal," Kayat says. "Having James at the helm at FAC has allowed us to really get to where we're at today."
While Founders is the company doing the acquiring – DLC cost the firm 26.8 million preferred shares – it will be DLC's head honchos calling the shots.
"We did this transaction because we want to be the ones steering the board and setting the direction for the company," Mauris says.
Considering DLC's and Founders' differing track records over the past five years, Bell wouldn't have it any other way.
"It was our respect for Gary and Chris that really led to this deal and us pushing to advance it with them, believing in what they can do as public company operators and believing in the DLC brand," Bell says.
Changes coming?
Once December 31 rolls around and the two companies are amalgamated as DLC Inc, the first change to occur will be a restructuring of the corporation's board. Mauris will become the new corporation's CEO and executive chairman, while Kayat will become its executive vice-chairman. Further changes to DLC Inc's senior management are also planned.
Mauris doesn't expect day-to-day operations for DLC's 6,000 brokers to be impacted at first, but the deal could allow the company to acquire new technology that will help make offices more efficient and more profitable. He hopes DLC's agents and owners view the acquisition as a "positive signal that we now have the capacity and ability to continue to build, create and develop this already incredible network that we have."
One positive change Mauris sees in the immediate future is a bolstering of DLC's profile, which should have the added benefit of generating momentum with investors, both outside the company and within.
"Obviously, with a public vehicle, you get much more visibility, you get more brand awareness," he says. "If brokers or lenders or people in the Canadian finance space believe in what we're doing, like the leadership team, and like the prognosis for long-term low interest rates, it's a way for them to make an investment and be a part of it."
Bell says the deal will also benefit DLC employees because of the intensified financial scrutiny the company will be operating under as a publicly-traded entity.
"Canadian public companies are required to post their financial data online," he says. "I feel it will give our network of agents clearer transparency into just how healthy their financial parent is."
Will investors care?
DLC's acquisition and rebirth as Canada's only publicly traded mortgage brokerage could be game-changing, but only if investors hop on board. Mauris has little doubt that they will.
"I think, as investors, people are very secure in Canadian real estate," he says. "The mortgage industry in Canada has some of the lowest defaults in the world and it has proven, year in and year out for decades, to be a very stable investment."
Mauris is confident that some of the company's more unique and innovative aspects, like Velocity, its highly-touted deal submission platform, will catch the interest of investors aware of the growing role such digital tools are playing in increasing customer satisfaction and retention.
"Velocity is a huge part of our future," he says. "It is probably the most vital asset we've purchased since day one."
Investing in a brokerage like DLC Inc, as opposed to one of the Big Six, also means investors won't need to worry about exposure to potentially delinquent loans, a spike in which could be just around the corner.
"It's a very comfortable space for people to play in," Mauris says.