It is expanding its team with the same cautious approach it brings to every deal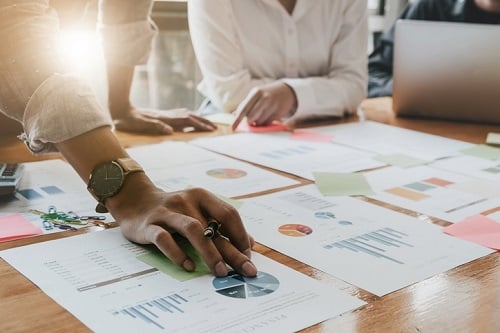 Prior to the rollercoaster that was 2020, Hamilton-based Verico Fair Mortgage Solutions had spent the previous 15 years building and polishing its reputation as a pint-sized powerhouse where even the knottiest deals wind up on lenders' desks with a bright shiny bow on them.
2020, though, was something else. While last year was historically busy for most Canadian brokerages, business more than doubled at Fair. In the midst of 2020's pandemic-triggered panic and confusion, the same humane, grounded approach the company has followed since its launch found a new, highly receptive audience among Canadian borrowers.
Fair Mortgage Solutions' founder and manager Graeme Moss says the company's philosophy, although it predates COVID-19 by a decade-and-a-half, is one that gives borrowers hope in troubled times: Bring us your problems.
"Every single person I know has had issues – and will have issues – that they either feel uncomfortable discussing with others or think will ruin their chances at buying a home," Moss told Mortgage Broker News. "But we are, quite literally, problem solvers, and we do our best work when borrowers bring us actual problems to solve. No matter what issue a client may have, it's safe to say we've seen it – or a version of it – so nothing shocks us. We can give borrowers real-world examples of solutions we provided past clients who were in situations that were similar, if not exactly the same, as what they're going through right now."
Despite Fair's willingness to take on clients who have weathered both personal and financial rough patches, the company's default rate is essentially non-existent, lower even than Canada's big 5 banks. Moss has even had his brain picked by Bay Street bigwigs impressed by his team's success in putting together such a high rate of solidly structured deals year after year. Moss's background in investment and lending, picked up during his years at CIBC, has provided a rock-solid foundation on which to build, but he insists the difference between Fair and its competitors is primarily one of approach.
"I guess you could say it's more old-fashioned," Moss said. "Friendlier, a little more holistic. Our goal is the transformation of our clients' situations, and to accomplish something like that, they need to feel comfortable opening up and helping you understand what those situations are."
But the company runs on more than a feel-good philosophy. Fair is also respected for its consistency in submitting conservative, often brutally honest applications to the appropriate lenders.
"Some people will sugar-coat because they want a deal done and they want to get paid on it," Moss said. "Meanwhile, the bank and the client suffer for it. That's an imbalance. If all three components are in sync, the machine's more stable over the long-term."
Expanding the team
Moss hopes to ensure that long-term stability – and capitalize on the company's momentum – in 2021 by adding new members to the Fair Mortgage Solutions team. Rather than go on a rapid-fire hiring blitz, he said the company will be evaluating candidates carefully and methodically, the same way they assemble their deals. Growth for growth's sake is not on the menu.
"It's no good growing out of a thirst for volume. You can chase that dollar at all cost, but you're going to cut your own throat eventually," Moss said. "What's gotten us here is reputation, and we're not going to sacrifice that."
The consideration put into hiring is a strong indication of the value Moss and the rest of the Fair leadership team attach to their staff. In an industry known for incessant churn, Fair's employees tend to stick around.
"I enjoy where I am because I feel appreciated, and because the values of the people I work with, such as Graeme, align with mine," Anson Martin, who has been with Fair for nearly 11 years, told MBN by email. "It's not just about the number of closed deals and amounts funded. I have been offered positions at other brokerages, but I don't think they have the same integrity, so I've stayed where I am."
Martin praised Moss's and his partner, Robert Hooper's, willingness to mentor him when he first started out as an agent, a sentiment shared by John El Masarani, who manages the company's Georgetown office.
"When I entered the industry, I was 21 years old," El Masarani told MBN by phone. "It was likely a very big gamble on me succeeding back then. What Rob and Graeme did for me in terms of mentorship, taking me under their wing, respecting me at such a young age in this financial environment was monumental."
El Masarani says he was a fly on the wall for countless meetings as a young agent and was never made to feel like his education was a burden. He's been with Fair Mortgage Solutions for 13 years.
"The relationship that we've developed over the years has been excellent," El Masarani continued. "They respect my opinion, they truly want to hear what I have to say, and they value my input. That goes a long way."
New hires will also have in their corner a fierce advocate in the form of Moss, whose gentle demeanour can quickly be replaced with that of a hard-nosed fighter willing to go to the mat for any client not getting a fair shake from a lender. He may look like a kindly minister or soft-spoken teacher, but Moss is also a guy who will confront underwriters in person about their casual treatment of a potential borrower.
"Yes, Graeme will fight for his clients," Martin said. "I've seen that many times. He's a good guy to have in your corner."
New additions to the team will be working for more than just commissions. Fair recently announced a new employee equity program as a means of rewarding the hard work of the men and women who have made the company what it is. Fifteen per cent (15%) of the shares in Fair Mortgage Solutions will be allocated to the company's agents and staff, both current and retired.
"We strongly believe in profit sharing," Moss said. "Our people have been the foundation for our growth."
Any readers interested in learning more about a career with Fair Mortgage Solutions are encouraged to contact Graeme Moss at 905.730.9444 or [email protected]. Information can also be found at www.fairmortgagesolutions.com (company-wide) and www.mortgageroadmaps.com (Moss's own).