Prices in these housing markets continue to strengthen as well, according to Royal LePage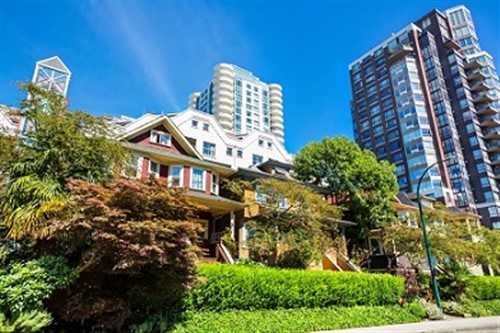 In the latest Royal LePage House Price Survey,
Toronto
and
Vancouver
posted notable gains in sales activity amid continuous price growth.
In Q3 2017, real estate in the Greater Toronto Area began to show signs of a recovery, "transitioning to a more balanced market as price movement and consumer confidence stabilized," Royal LePage stated.
"The market-cooling effects stemming from the introduction of the Ontario Fair Housing Plan have begun to wear off, leading to a burst of demand being witnessed as many prospective homebuyers re-entered the market with the expectation that home values will only increase from here on out," the firm noted, adding that this development has put slight pressure on inventory levels as sellers take their homes out of the market upon realizing that they can no longer capitalize on overheated conditions.
"Though it is true that appreciation may continue to stagnate at the higher-end of the market due to affordability issues, strengthening consumer confidence has once again rekindled demand across the Greater Toronto Area, leading to the end of a very short-lived and measured softening within the region," Royal LePage Real Estate Services Limited chief operating officer Kevin Somers said.
Meanwhile, sales activity and consumer confidence across the Greater Vancouver residential real estate market continued to recover in the third quarter of 2017. While home price appreciation softened in the detached segment, condominiums continued to prop up the region's real estate market, thanks in part to their relative affordability.
However, with the continuous deterioration in Vancouver homes' affordability, prospective homeowners previously on the sidelines are returning to the market in fear of being permanently priced out.
"Despite having already taken 30 to 40 per cent of entry-level buyers out of the marketplace entirely, the new mortgage regulations, and requisite stress tests, have helped to significantly drive condominium prices up," Royal LePage Sterling Realty general manager Randy Ryalls said. "The cost of a down payment for a detached property in Greater Vancouver has already surpassed the average home price in many markets in Canada. Prospective purchasers have redirected their attention to condominiums, vying to enter the market before prices rise to levels that are simply beyond their reach."
The aggregate price of a home in the GTA surged 21.7% year-over-year to $860,295, while Vancouver saw a 2.5% growth (up to $1,229,133) in the same time frame.
Related stories:
Among Canada's housing markets, Toronto remains the most 'puzzling'
Apartments and town homes now dominating Vancouver sales activity