Some expect the province to see this year's performance rival the 2016 peak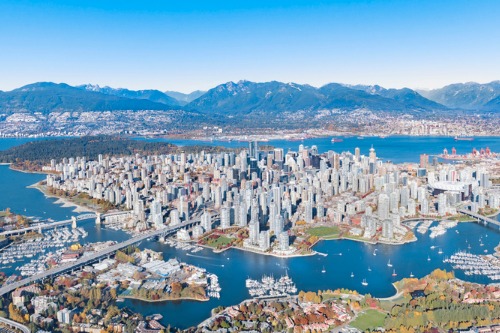 British Columbia saw double-digit growth in home sales and prices last month, a strong start to a year that might see annual sales rival the market's peak half a decade ago.
The BC Real Estate Association reported a record-breaking January, its 7,169 home sales representing a 63.3% annual increase. Total sales volume spiked by more than 90% year-over-year to reach $6.1 billion, while the average listing price grew by 16.1% to settle at $845,169.
Active listings fell by 21.5% last month, reaching their lowest reading in 21 years.
Brendon Ogmundson, chief economist of BCREA, said that the market strength was especially apparent in the Fraser Valley, Interior, and Vancouver Island regions.
"The supply of listings continues to be held back by the pandemic," Ogmundson said. "With so few listings, markets are starved for supply and prices are under extraordinary pressure."
Vancouver
Continuing the pattern set at the end of 2020, buyer demand continues to inflame the Metro Vancouver housing market. The 2,389 total sales in January were 52.1% more than the levels seen a year ago, and 36.4% above the 10-year average for the month.
New listings increased by 15.7% annually to 4,480 properties, while active listings fell by 3.6% to 8,306 units. The benchmark home price ticked up by 5.5% to reach $1,056,600.
"With home sale activity well above our January average, the supply of homes for sale isn't able to keep pace. This is causing increased competition amongst home buyers and upward pressure on prices," said Colette Gerber, REBGV chair.
Fraser Valley
The Fraser Valley Real Estate Board recorded its strongest January sales on record, with the number of transactions growing by 76% annually for a total of 1,718 completed deals. This was 72% higher than the market's 10-year average for the month, and 28% above the previous record established in January 2016.
New listings grew by a healthy 26% year-over-year, but active listings plunged by 18%.
"Buyers are very motivated right now," said Chris Shields, president of the FVREB. "Lending rates are the lowest they've ever been, your housing dollar goes further in the Fraser Valley, and we've seen a societal shift in the last year in how people value their homes.
Vancouver Island
The Vancouver Island Real Estate Board recorded its lowest inventory on record last month to go along with a 66% annual increase in home sales.
Single-family detached active listings remained virtually flat on a monthly basis, while condo listings dropped by 9% and while row/townhouses fell by 20%.
"A dearth of listings is an ongoing issue throughout our area," said Ian Mackay, VIREB president. "We're confident that sales activity would be much higher if we had adequate supply… We'd normally say this is a great time to sell, but with so little inventory available, buyers and sellers are in a Catch-22 situation."
The benchmark price of a single-family home on Vancouver Island reached $596,500 in January, up 12% year-over-year. Condos reached $316,400, an increase of 10%, while row/townhouses hit $459,800 after increasing 12%.
Victoria
The region exhibited a similarly stellar performance, with sales growing by 57.2% annually and active listings declining by 32.5% during the same period.
These trends have stimulated heightened competition for desirable high-end properties, pushing the benchmark residential price up by 8.3% to $932,000.
"Our bustling market continues to be fuelled by strong consumer demand to own a home in Greater Victoria, driven in part by low interest rates and by the overall desirability of our larger community," said David Langlois, Victoria Real Estate Board president. "The luxury home market continues to significantly outpace previous years."