This metropolitan area is shaping up to be one of the Canadian housing segment's most promising markets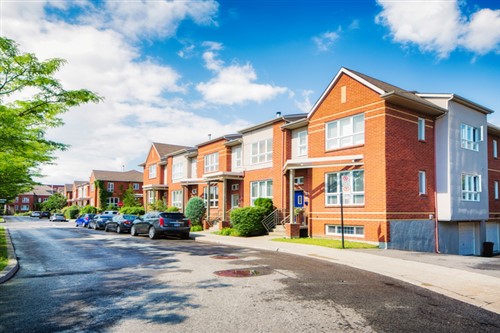 Forget Vancouver and Toronto — Canada's hottest housing market these days may be Montreal.
Latest data from the Greater Montreal Real Estate Board showed that 3,075 homes were sold in July, an increase of 16 per cent compared to the same time last year and the most for the month in eight years.
This stood in contrast with Toronto, where sales last month plunged 40.4 per cent, while in Vancouver they dropped 8.2 per cent.
The price of homes in Montreal was also higher, albeit still well short of levels seen in Vancouver and Toronto. The median price of a single-family home in Montreal rose to $323,000, up 8 per cent from July 2016. The median condominium price edged up two per cent to $256,000.
"For single-family homes, market conditions for resales are increasingly favouring sellers, which explains why price increases have been more sustained in recent months," GMREB board of directors president Mathieu Cousineau said, as quoted by The Canadian Press.
While much attention has been focused on Vancouver and Toronto, Montreal's housing market has escaped the frenzied action that prompted the B.C. and Ontario governments to take action.
In April, Ontario introduced more than a dozen measures to improve home affordability, including a 15 per cent tax on foreign buyers. Since then, the average price for all properties sold in Toronto has shaved off nearly $175,000 from its peak of the year of $920,791, but it remains up year-over-year.
In Vancouver, the province imposed a 15 per cent foreign buyers' tax a year ago and the volume of transactions immediately tumbled.
While the number of sales in the city cooled last month, the composite benchmark price for all residential properties in the area cracked $1 million for the first time, coming in at $1,019,400, up 8.7 per cent from July 2016.
The slowing pace of sales in Vancouver and Toronto has also come as mortgage rates have started to move higher with the Bank of Canada's increase in its key interest rate target last month.
The increase by the central bank prompted the big Canadian banks to raise their prime lending rates, which pushed variable-rate mortgages higher. Bond yields also moved up, affecting the rates offered on new fixed-rate mortgages.
Related stories:
Toronto and Montreal are now the favoured destinations of Chinese home buyers—report
Government intervention might be moderating runaway markets—Morneau