Rate adjustment to pile on even more hardships upon Canadian borrowers, analysts say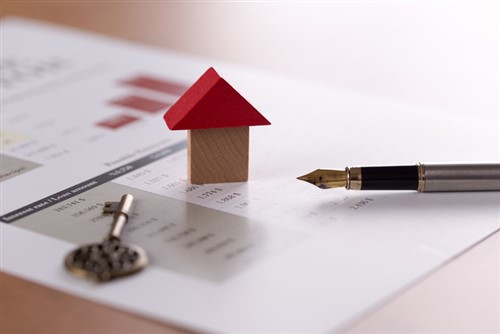 The Bank of Canada's decision to raise its benchmark rate to 1.25% earlier this week will make renewals a significantly more daunting prospect for mortgage holders, observers warned.
This combination of higher payments and the spectre of even more hikes for the rest of 2018 is but the latest in the apparent gradual demise of the low-rate regime that has long characterized the Canadian market: Even before the BoC decision, 5 of the largest Canadian banks have already hiked 5-year fixed rates 15 basis points to 5.14% last week.
"With the recent rise in rates, we're now at the point where the average consumer is seeing monthly payments rise at their first renewal, something we haven't seen on a sustained basis since the early 90s," North Cove Advisors president Ben Rabidoux said, as quoted by Maclean's.
Even back in July, the BoC already cautioned that even just a 1-point increase would prove to be a major burden to highly indebted borrowers. For instance, a borrower with a $360,000 mortgage and a gross income of $63,000 would need to pay an additional $180 monthly, representing around 3.5% of income.
Read more:
Canadian market to face test of might
Mortgage Professionals Canada chief economist Will Dunning noted that fortunately for those who are planning to renew this year, they are not expected to suffer steep increases in mortgage rates.
"Most renewals will be at similar or slightly higher rates than in 2013," Dunning stated, noting that about 70% of mortgages in Canada are fixed rate, with most of those coming in 5-year terms. This is because the average rates between 2013 and 2018 so far (3.23% and 3.4%-3.6%, respectively) are not that far from each other.
However, a complicating factor that borrowers should take into account is that rates on credit cards, car loans, and home equity lines of credit could also increase in response.
"The bigger impact will be next year, rather than this year," TD chief economist Beata Caranci said, adding that the difference between 2014-2019 rates will likely be greater than that in the 2013-2018 period, especially if the BoC tightens further.
Those who will enjoy increased incomes and home equity this year would be able to weather the worst of this, Caranci explained. "The more principle you've already paid down in the last five years, the more room you have to negotiate," she said. "So it should be manageable."
Related stories:
Canadians more anxious about higher interest rates, monthly bills – survey