CAAMP has looked into its crystal ball, and is keeping its fingers crossed for growth this year, while holding its breath for 2014.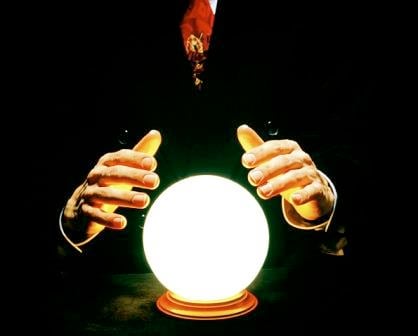 CAAMP
has looked into its crystal ball, and is keeping its fingers crossed for growth this year, while holding its breath for 2014.
"Assuming relatively stable resale market activity and stable completions, mortgage activity is unlikely to slow much more this year," Will Dunning, CAAMP chief economist sums up in the Spring Mortgage Report. "Total growth for 2013 is likely to be in the range of 4.5 per cent to 5 per cent, which would bring outstanding residential mortgage credit to just over $1.2 trillion by year end."
The semi-annual market survey, released this week, predicts that housing completions "will gradually decelerate during 2014,"resulting in a gradual, further deceleration of demand for mortgages.
"Meanwhile, we can expect that continued low interest rates will continue to allow mortgage holders to rapidly repay the principals," says Dunning. "By the end of 2014, the growth rate is likely to be in the range of 2.5 to 3 per cent, and outstanding residential mortgage credit would be $1.24 to $1.25 trillion."
The CAAMP survey, drawing data "from various sources, including an an online survey of 2,000 Canadians", included almost 60 per cent who were homeowners with mortgages (the remainder were renters, homeowners without mortgages, or others who live with their families and are not responsible for mortgage payments or rents).
The survey also warns of a long-term weakening of the market, and the detrimental effect it will have on the economy.
"What is cause for concern is that the housing market," said Jim Murphy, president and CEO ofCAAMP, "an important engine of growth for the Canadian economy, is slowing to such an extent that without any change it could take another five years to recover."
Dunning says that government restrictions on mortgage borrowing have set the stage for a steady decline in new home building, which will trigger job losses and a drop in housing-related economic activity by 2015.
"CAAMP has argued that government efforts to slow the housing market have long-term negative economic consequences and the data continues to support our assessment," said Dunning. "Until now, housing has played a major role in the recovery from the 2008/09 recession. That economic driver is disappearing as we see housing-related jobs dry up and consumer confidence erode at a time when the national recovery is struggling to pick up steam."
Some of the raw data from last year include: 450,000 who took out a mortgage; 800,000 who renewed/refinanced their mortgage; and 200,000 who repaid their mortgage in 2012.
Of those, $110 billion went to mortgages for purchases and $60 billion for principal repayment via regular payments.
Overall, of the 13.7 million households in Canada, 9.65 million are homeowners (not renting), with 3.7 million living mortgage-free. Of those with a mortgage or home equity line of credit (5.95 million), 2.35 million have HELOCs.
Of the 600,000 households who bought homes, about 225,000 to 250,000 sold an existing home (with 175,000 to 200,000 of those having an existing mortgage).