The bank has announced its third-quarter results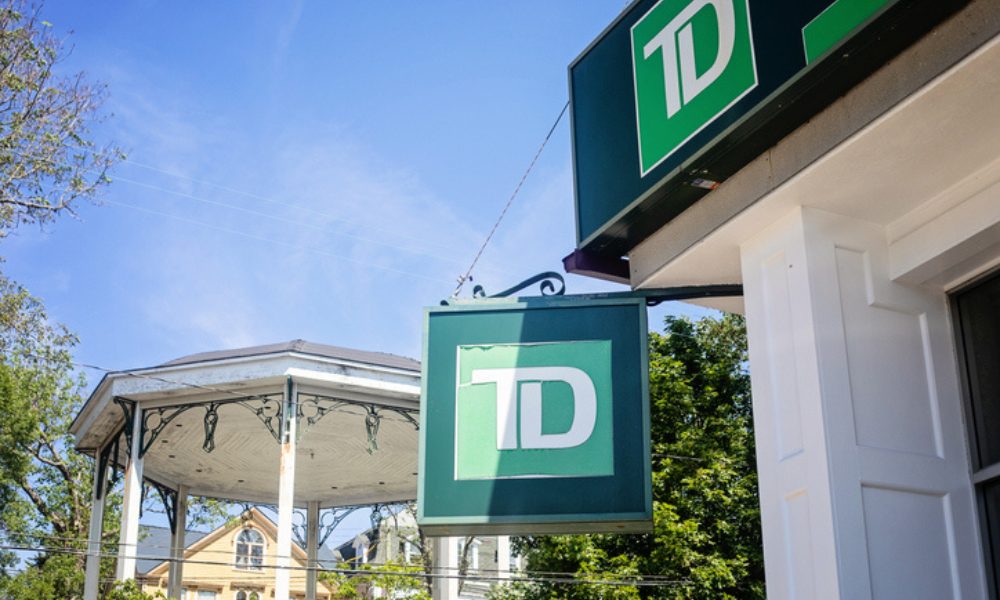 TD Bank's earnings fell on an annual basis in 2023's third quarter, with reported earnings down 8% over the same time last year and adjusted earnings slipping by 2%.
The banking giant said reported earnings came in at $3 billion and adjusted earnings at $3.7 billion, while reported diluting earnings per share (EPS) fell from $1.75 to $1.57 and adjusted EPS totalled $1.99, down from $2.09 in Q3 2022.
On the personal and commercial banking side, TD saw its net income drop by 1% compared to the same time last year, a result it said reflected higher provisions for credit losses – although revenue jumped by 7% thanks to volume growth and higher margins.
Its US retail division posted a 9% lower year-over-year reported net income, with the much-publicized collapse of its First Horizon Corporation merger resulting in acquisition and integration-related charges of $84 million.
Personal loan growth was up 11% on the US retail side, TD said, while business loan growth increased by 9%.
Net income in the wealth management and insurance division, meanwhile, fell by 12% compared with Q3 2023 to $504 million, a development it said was caused partly by the impact of severe weather-related events and lower transaction revenue in the sector.