October increase in rent rates was the second fastest annual jump in the past seven months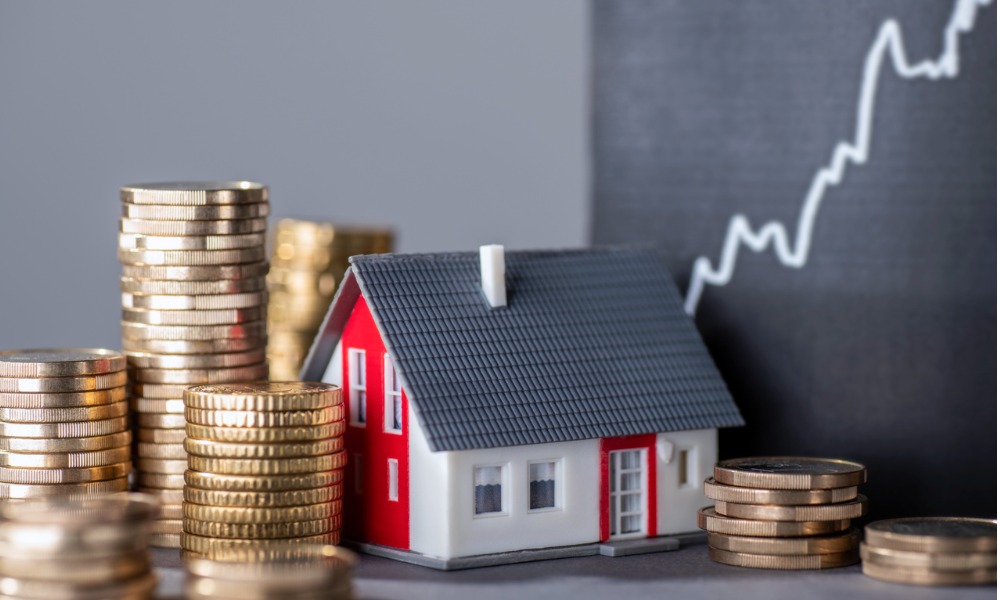 The average monthly rate for a rental unit in Canada reached $2,178 last month, representing a 9.9% annual increase, according to new data from Rentals.ca and Urbanation.
Despite slightly cooling from the 11.1% year-over-year increase in September, this marked the sixth consecutive month where asking rents in Canada reached new highs.
The October levels also comprised the second fastest annual increase in the past seven months, Rentals.ca and Urbanation said.
On a monthly basis, average asking rents went up by 1.4% in October, a slight retreat from the 1.5% in September and 1.8%in August.
"I get asked all the time, 'How are people affording this?' The answer is they're not," said Rentals.ca spokesperson Giacomo Ladas. "Rents are getting so high to the point where people are almost out of options. They're looking desperately to find more affordable rents."
James Laird, co-CEO of Ratehub, observed fluctuating monthly home prices in Canadian cities due to rising mortgage rates and the stress test, reducing affordability in many regions.

Read more: https://t.co/uHD9Ytfqdt#mortgageindustry #housingmarket #affordability

— Canadian Mortgage Professional Magazine (@CMPmagazine) September 19, 2023
Which markets are driving rent increases?
Recent rent inflation has become increasingly concentrated in Alberta, Quebec, and Nova Scotia.
"These provinces have experienced a combination of strong population growth and large infusions of new rental supply priced at above-average market rents," said Rentals.ca and Urbanation.
British Columbia continued to post the highest average asking rents for apartments at $2,639 in October, despite ticking down by 0.6% on a monthly basis. Annually, the province's rent rate slowed down from 12.3% in September to 9.8% in October.