The central bank caught some analysts off guard with its latest 25-basis-point move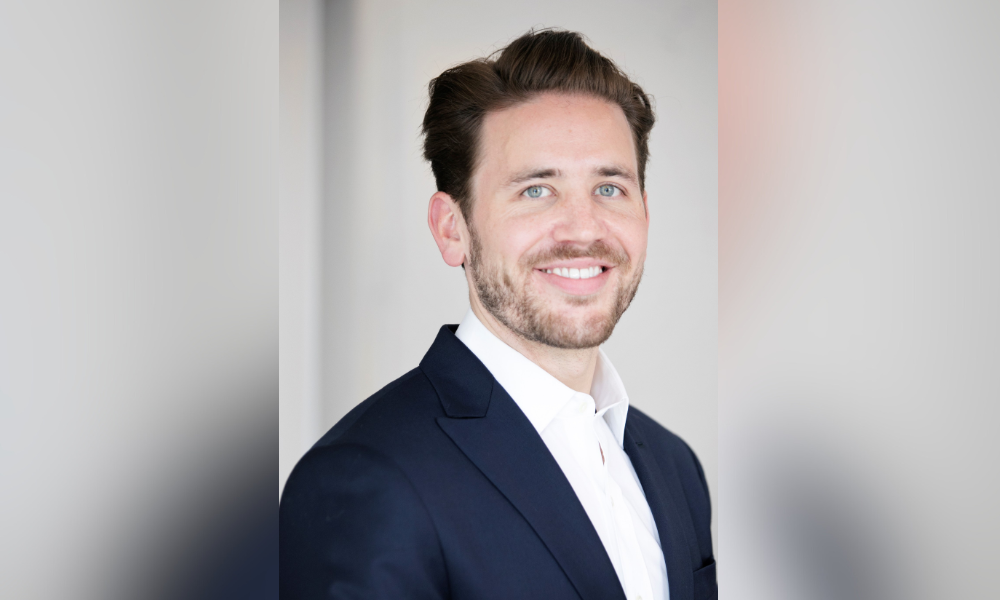 The Bank of Canada may have caught many market observers flat-footed with its decision to hike interest rates on Wednesday – but the move was little surprise considering how economic trends have played out in recent weeks, according to a top economist.
Josh Nye (pictured), senior economist at RBC, told Canadian Mortgage Professional that a stream of data indicating a stronger-than-expected economy since the central bank's last announcement likely gave it cause to hike further, even if a fairly clear consensus had emerged among economists that rates would remain unchanged.
"I don't think any of us were really surprised that they opted to raise rates," he said. "It's kind of been their MO throughout this tightening cycle to be proactive and when they're leaning towards doing something, not putting it off and just going with it.
"I think today is in keeping with that [with] a pretty strong data flow over the past month or so, a lot of indicators making a case that maybe monetary policy is not restrictive enough at this point."
Central bank's language on rates shifts noticeably
The latest hike means the Bank's policy rate has now risen to 4.75%, a 450-basis-point jump since March 2022 – and all signs point to another increase in July, Nye said, as the central bank continues to grapple with inflation and a resilient economy.
That marks a noted departure from the approach suggested by the Bank in its two previous rate decisions, when it held rates steady and indicated that it would be prepared to leave them untouched for the foreseeable future if economic trends played out as expected.
Despite inflation ticking unexpectedly upwards in April, the Bank's governor Tiff Macklem declined to comment on the short-term interest rate outlook at a press conference following the release of its Financial System Review in May, with that "somewhat dismissive" approach to the April reading one of the main reasons economists had expected no move, Nye said.
CIBC World Markets' deputy chief economist Benjamin Tal said BOC was clearly "not taking any chances" on the #inflation front, particularly with the consumer price index having risen unexpectedly in April.https://t.co/nz83tqLtO9#mortgagenews #industrytrends #ratehike

— Canadian Mortgage Professional Magazine (@CMPmagazine) June 8, 2023
Macklem emphasized then that Canadians should expect a high-rate environment to prevail in the long term, although he gave no indication that a further hike was imminent.
Still, the emergence of data revealing a housing market that continues to gather pace at a noteworthy clip, and surprisingly strong economic growth in the first quarter of the year, likely made the Bank of Canada "less apt to dismiss an upside surprise on inflation in April," according to Nye.
Home sales spiked by over 11% on a monthly basis between March and April, according to Canadian Real Estate Association (CREA) data, while GDP growth exceeded Statistics Canada's expectations in Q1 (3.1%, compared with an expected 2.5%) and the labour market continues to add tens of thousands of jobs a month – tacking on 41,000 in April alone.
How will the housing market deal with higher rates?
As "probably the most interest-rate sensitive sector in the economy," the housing market hit its peak in February 2022, just before the Bank of Canada's tightening cycle began. Soon after the central bank hit pause on rate hikes, that correction started to reverse – so how might it react to the latest hike?
Nye said the June increase, and the possibility that another jump is coming down the line next month, could pour some cold water on the market's resurgence, although things aren't likely to grind to a complete halt.
"I think that could check the momentum in this rebound," he said. "But the demand fundamentals are still quite strong in terms of immigration and population growth. So it might slow that rebound that we're seeing in housing and maybe even cause some volatility there over the summer.
"But I think the demand fundamentals are still there. Our expectation is that we've had this hike in June, [it's] probably looking like a hike in July, which would get the overnight rate up to 5%. That's maybe not a game changer in terms of the housing outlook, but if they were to have to go much beyond that, then I think we would have to reevaluate those forecasts."
Make sure to get all the latest news to your inbox on Canada's mortgage and housing markets by signing up for our free daily newsletter here.