Lack of supply is keeping the market warm, says Dartmouth-based broker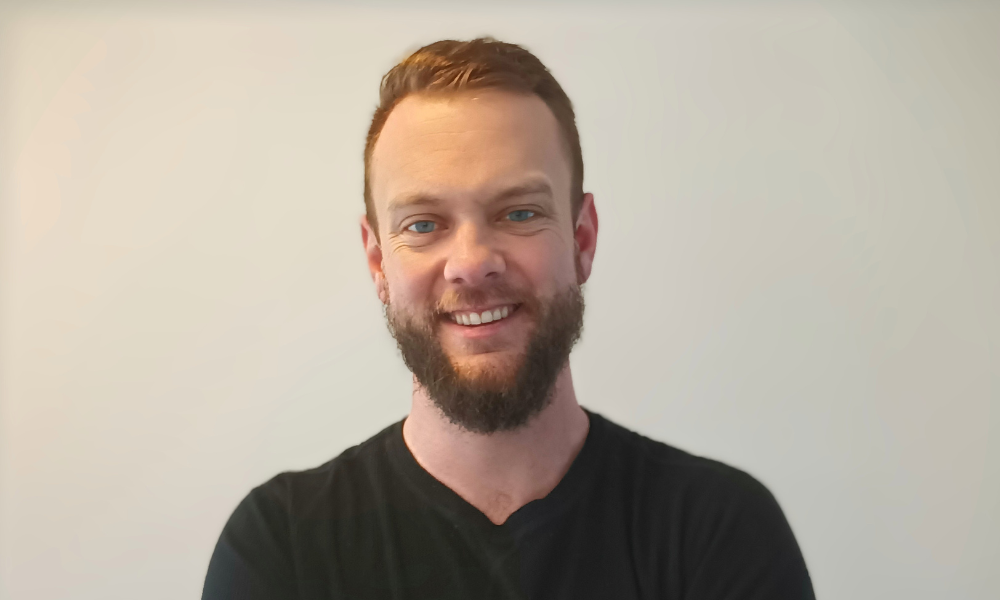 Home sales in Nova Scotia's housing market may have slowed dramatically in December compared with the same month in 2021 – but the province's chronic lack of supply is keeping homebuying activity ticking along at a decent clip, according to a Dartmouth-based broker.
David Clarke (pictured), owner of Clarke Mortgage Group TMG, told Canadian Mortgage Professional that the market had tailed off significantly after the summer, only to pick up pace again in the closing months of the year.
"In our area, things slowed down pretty quickly and aggressively in the fall, and then after a couple of months they just kind of started going back to normal," he said, "not as quickly as it was during the height of COVID, but people are still buying houses. Houses in my area aren't staying on the market very long.
"We have such a housing shortage here. There's a giant group of people that are trying to buy and even if you take out a large portion of them because of rate increases, or fear, or any of these reasons, there's still a ton of people that need a house."
While purchase activity in the Nova Scotia market was down 29.5% in December compared with the same month the previous year, home sales were only 3.1% below the 10-year average for the month – and the number of new listings on the market plummeted by 13.2% over December 2021.
The 505 new residential listings last month marked the lowest number of new listings added in the province in December for over 15 years, according to the Nova Scotia Association of Realtors.
MLS® home sales in Nova Scotia return to pre-pandemic levels during the month of December 👉 https://t.co/1MYpYdlnsW @NSARREALTORS #CREAstats pic.twitter.com/Coz7m7dk8e

— CREA | ACI (@CREA_ACI) January 9, 2023
How are rising interest rates affecting the Nova Scotia market?
Buyers are still keen to deal with brokers for a number of reasons, although they're also likely to have a wider range of questions than during the height of the pandemic housing boom, according to Clarke.
That's perhaps inevitable, he added, given the rising-rate environment that has dominated the borrowing landscape in Canada over the last 12 months.
"People's mortgages still need to come up for renewal. People will still need to do renovations and their kids will still need to go to college. Life doesn't stop," he explained. "What I did notice more is that clients are asking more questions or being more proactive.
"It's probably the most that I've ever seen in my career of clients reaching out, asking questions. They're worried. They're not really sure what's happening and they're looking for advice – and that opens it up for some great conversations… I find that it's more of an engaged group of people."
Certain Canadian markets have seen borrowers gravitate towards renewing with their current lender rather than shop around and have to qualify under the stress test again – but that's rarely the case in Nova Scotia, Clarke said, where prices are decidedly milder than the hottest markets.
"The stress test on a $300,000 property versus a $2 million property is not as big of a thing," he said. "And we had such an increase in value [in recent years] that even if they're having trouble with the stress test because of the increased values, they've been able to kind of reset amortizations, consolidate debt. They've had a lot of power with that newly increased equity."
Borrowers continuing to turn to brokers for guidance
That said, Nova Scotia borrowers aren't immune to the concern that's risen in many Canadians over interest rate hikes, particularly with those rates having spiked so dramatically since last March and many monthly mortgage payments surging upwards as a result.
That's where the ability of mortgage agents and brokers to offer solutions and different options comes to the fore, Clarke said.
"We can have conversations. We're trying to talk to as many people as possible so they can understand that they have options," he said.
Those might include, for instance, tapping into increased home equity to pay off debt or increasing an amortization period for a short amount of time to get payments as low as possible before reverting to normal payments somewhere down the line.
"My only focus is: How do I engage more clients?" Clarke said. "Right now, I think the most important thing is to get information out there. People have more options.
"Sometimes all we talk about is how hard it is to get a mortgage, but there are a lot of lenders with a lot of programs [and] a lot of stuff available for people. [My focus is] just trying to talk to as many people as possible."
How are things shaping up in the mortgage market in your part of Canada? Let us know in the comments section below.