The average yield on Canada's marketable 5-year bonds spiked to a 16-year high last week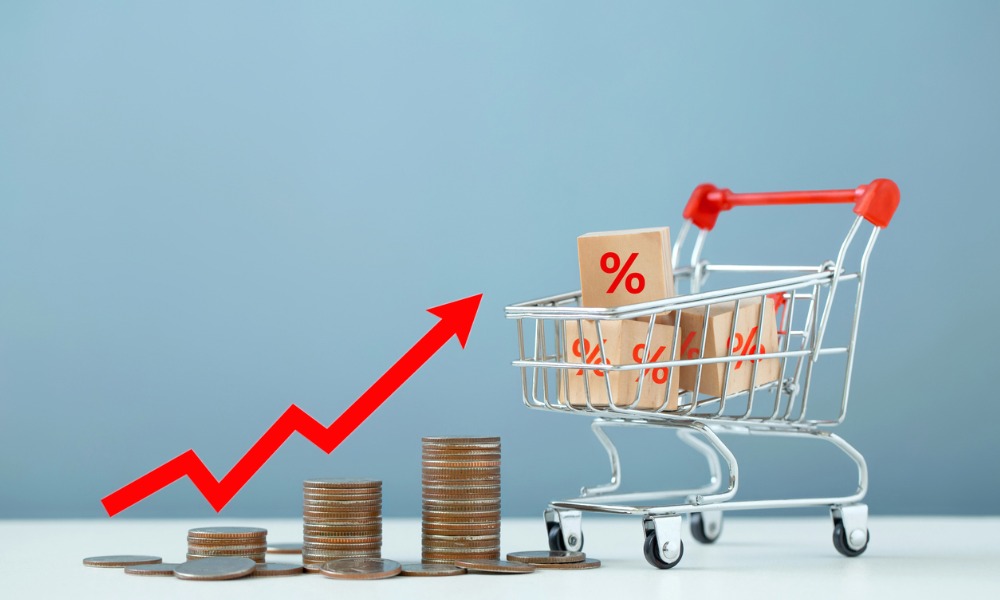 Many Canadians who are labouring under significant debt levels will have to contend with interest rates remaining at a multi-decade high due to sticky inflation and bond market conditions, according to a Reuters analysis.
Per data from the Bank of Canada, the average yield on Canada's marketable 5-year bonds spiked to a 16-year high of 4.17% on August 24, significantly higher than the 2.66% level in March.
"Investors gave up on the notion that the Bank of Canada and other major central banks will pivot quickly to rate cuts," Reuters said in its recent analysis. "Nearly all Canadian mortgages have a term of five years or less, compared with the 30-year term that is common in the United States."
Canadian households borrowed an estimated $16.5 billion in Q1, with mortgage debt accounting for $11.2 billion, according to figures from Statistics Canada.
Household credit market debt as a proportion of disposable income also went up from 181.7% in Q4 2022 to 184.5% in Q1 2023.
"It means that when roughly 20% of Canadian mortgages come up for renewal in the next year, it will likely put many borrowers in a tougher financial spot than they could have expected just a few months ago," Toronto-based Reuters analyst Nivedita Balu warned. "Mortgage rates tend to track moves in the bond market with a lag."
Today's move sees the Bank's benchmark rate, which heavily influences prime interest rates in Canada, hit the 5% mark.https://t.co/I1Tz9wrp7L#breakingnews #mortgageindustry #ratehike #interestrates

— Canadian Mortgage Professional Magazine (@CMPmagazine) July 12, 2023
Odds of a September BoC rate hike are now higher
With Canada's annualized inflation rate surging from 2.8% in June to 3.3% in July, observers polled by Reuters said that the chances of another interest rate hike by the central bank in September have markedly risen.
"With no sign of an immediate rate cut in sight, anxious homeowners are now struggling to pay their monthly mortgage payments, and in some cases being forced to sell their houses," Balu said.
At the same time, Canada has seen its slowest rate of mortgage growth in nearly half a decade, which has become apparent in the latest earnings reports released by the largest banks.
"Whereas consumers over the last 12 months have maybe had some strong income growth to offset higher debt payments, that's not going to be necessarily the case over the next 12 to 24 months," said Stephen Brown, deputy chief North America economist at Capital Economics. "It certainly is going to be problematic for the Canadian economy if rates stay at this level."