Economist on possible challenges ahead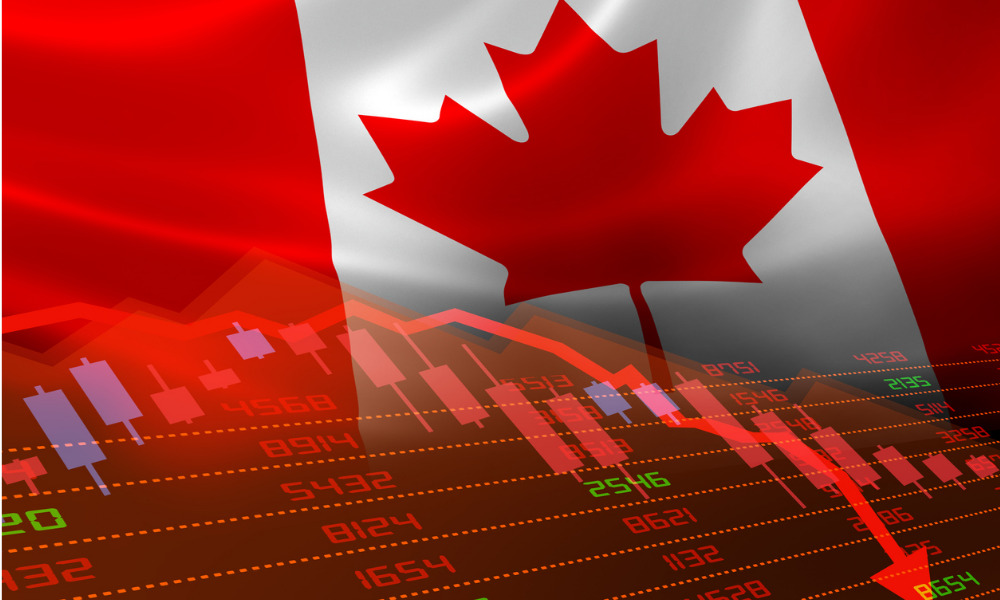 Economist Marc Desormeaux of Desjardins Group has warned that Canada is set to enter a recession in the second half of 2023.
Speaking to the Financial Post's Larysa Harapyn, Desormeaux explained the factors behind his prediction and examined the state of Canada's provincial economies and budgets.
Desormeaux identified several indicators of an impending downturn. The ongoing COVID-19 pandemic continues to disrupt supply chains and has caused labor shortages, while high levels of household debt and a cooling housing market add to the challenges.
He also pointed to the high levels of household debt in Canada, which he says make the country vulnerable to economic shocks.
The cooling housing market is another factor contributing to the impending recession, according to Desormeaux.
The impact of the recession will not be evenly distributed, Desormeaux said. He pointed out that provinces that heavily rely on resource extraction, such as Alberta and Saskatchewan, are expected to be more severely affected than others, but all provinces will face some degree of impact.
Desormeaux stressed that although difficulties lie ahead, there are measures that can be implemented to alleviate the impact of the recession. He said it was crucial to take a proactive approach to manage debt and budgets and to invest in sectors of the economy that demonstrate growth, such as renewable energy and technology.
Where does business sentiment lie on a possible recession?
According to a Bank of Canada survey released on April 3, about half of Canadian businesses anticipate a mild recession within the next year, a decline from the two-thirds who predicted a looming recession in the previous quarter.
Despite the reduced forecast, most businesses are preparing for inflation to remain above 2% until at least 2025.
The survey showed that 59% of firms surveyed expect inflation to stay well above 2% for the next four years.
The Bank of Canada has increased interest rates eight times in the past year by a total of 425 basis points to combat inflation, which reached a peak annualized rate of 8.1% in 2022, before slowing to 5.2% in February.
In March, the Bank left its key overnight interest rate at 4.5%, a 15-year high, and indicated that it would halt further rate hikes if inflation decreased in line with its projections, achieving its 2% target by next year.
The Bank of Canada's actions and the cautious outlook of Canadian businesses suggest that there are efforts being made to mitigate the potential impact of a recession.
Understanding recession
Recession is a term used to describe a significant decline in economic activity over a period of time. It is often measured through the gross domestic product (GDP), which refers to the total value of goods and services produced by a country.
Contrary to what many may believe, a recession's impact is not primarily on household wealth but on business activity, though the two are often intertwined. The most significant example of a recent recession was the 2008 financial crisis, which resulted in a decline in the value of Canada's exports, steep fall-offs in housing activity, and job losses.