Mortgages have been a crucial component of national debt dynamics for at least a decade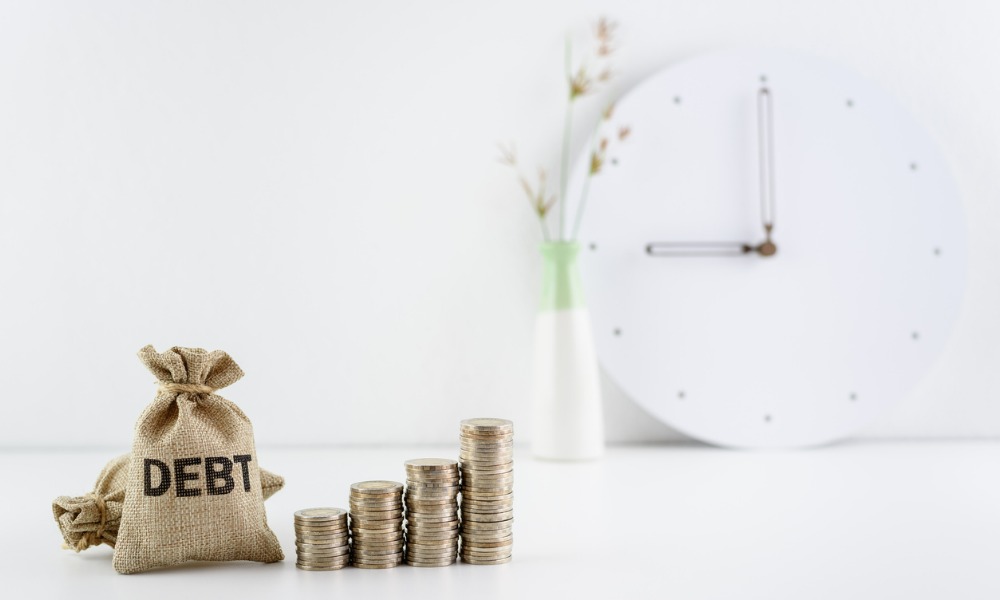 The Canadian household debt-to-income ratio rose from 175.6% to 177.3% during Q3, pushed higher by mounting mortgage debt, according to Statistics Canada.
On a seasonally adjusted basis, households added an estimated $51.6 billion of debt during the third quarter, with $45.9 billion comprised of mortgages and $5.7 billion in non-mortgage loans, the statistics agency said.
This was the latest in a decade-strong trend of Canadian mortgage debt seeing gains almost twice as large as the nation's GDP growth, according to data StatCan. In the 10 years ending 2021, outstanding residential mortgage credit increased by 71.5%, significantly outpacing the 39.3% GDP growth during that period.
Read more: Debt-related stress increasing among Canadians
"This puts households at a much greater risk of correction – or at least paying for a bailout," Better Dwelling said in a recent analysis of the StatCan numbers. "In 1990, the ratio of mortgage debt to GDP was just 34% in Canada. It took 13 years for the ratio of mortgage credit to GDP to rise six points, breaking above the 40% ratio. In contrast, the past 13 years have seen the ratio increase a whopping 22.7 points. Mortgage debt isn't just growing faster – growth has been accelerating."
Household credit market debt had a 2% gain, while average household disposable income went up by 1.7%. The national net worth grew by 3.1% to reach $15.94 trillion during Q3, translating to $416,893 per capita.
However, the household debt service ratio dropped from 13.47% in Q2 to 13.32% in Q3, StatCan said.