Inflation is likely to prove sticky over a prolonged duration, according to the BoC governor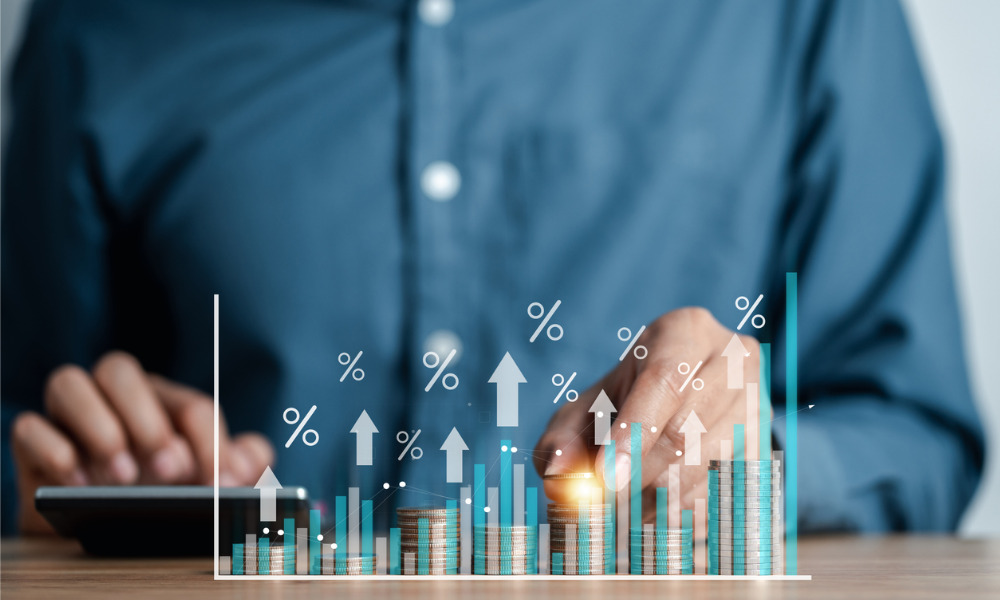 Bank of Canada governor Tiff Macklem is not ruling out further interest rate hikes given the likelihood of inflation staying elevated for a prolonged period.
In a speech to the Calgary Chamber of Commerce, Macklem said that while the central bank's policy rate has done its job in reining in the country's inflation rate, the BoC is concerned that progress has slowed in that area.
"Consumer price index inflation was 3.3% in July, roughly in line with what we expected in our July Monetary Policy Report," Macklem said. "Our 2% target is now in sight… [but] monetary policy still has work to do to restore price stability for Canadians, and we are committed to staying the course."
Macklem said that rates have moderated spending as well as rebalanced economic demand and supply, but "overall inflationary pressures are persisting and larger-than-normal price increases remain broad-based across the goods and services Canadians buy regularly."
The governor said that it might now be taking a longer time for policy to work through the economy and translate into reduced inflationary pressures.
"We know that many prices – those for food, shelter and many services – are not cooling in the same way," he said. "And recently global oil prices have risen again, pushing gasoline prices up. This is expected to increase headline inflation in the near term."
Despite avoiding a crash, signs indicate aggressive rate hikes by the Bank of Canada and the Federal Reserve are impacting economic strength.

Read more: https://t.co/3bmB6MxCc1#mortgageindustry #ratehike #interestrates #economy

— Canadian Mortgage Professional Magazine (@CMPmagazine) August 28, 2023
BoC remains committed to its 2% inflation target
Macklem has not outright dismissed the possibility that current monetary policy is not sufficiently restrictive to ensure price stability.
"Unfortunately, the longer we wait, the harder it's likely to be to reduce inflation," Macklem said. "In trying to balance the risks of under- and over-tightening, Governing Council decided [on September 6] to keep the policy rate at 5% and agreed there may be a need to raise the policy rate further if inflationary pressures persist."
The governor reiterated that while higher interest rates are painful for consumers, the 2% inflation rate target is worth it for the myriad benefits it could bring to Canada.
"I want to be clear: we are committed to the 2% target, and for good reason," Macklem said. "The 2% target has delivered low and stable inflation and lower unemployment rates on average for 25 years in Canada. Most central banks have a 2% target because, at 2%, inflation is low enough that people don't need to worry about changes in their cost of living from one year to the next.
"For many years now and in many countries, 2% inflation has worked to deliver historically superior macroeconomic performance."