Strong employment data in recent weeks saw bond yields – and fixed rates – tick upward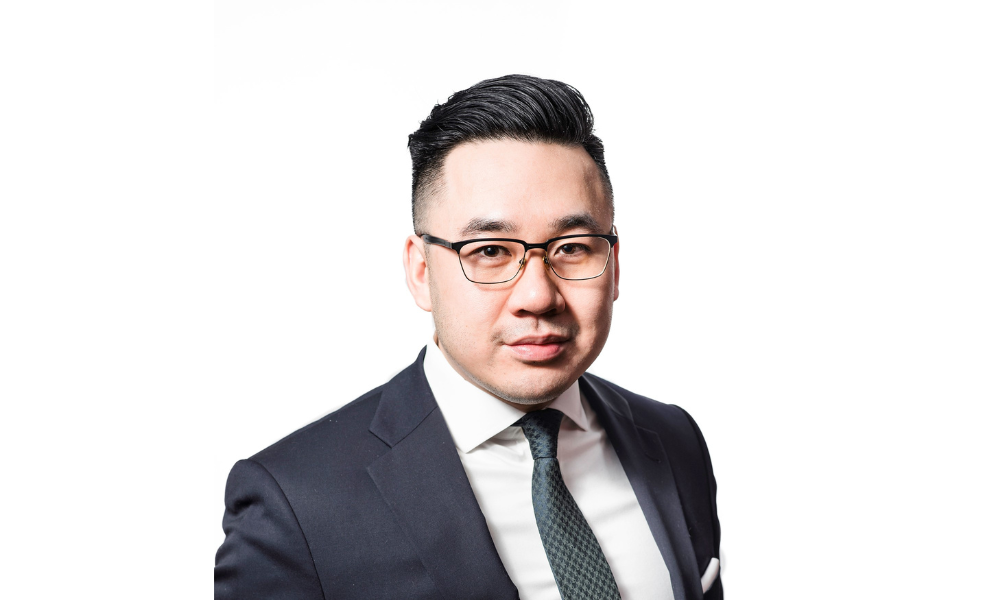 Higher fixed rates in recent weeks may have dulled some prospective homebuyers' willingness to step off the sidelines and enter the market – but activity is still stronger at present than at the end of last year, according to a mortgage analyst.
Victor Tran (pictured), RATESDOTCA mortgage and real estate analyst, told Canadian Mortgage Professional that an employment surge in January, which saw the Canadian economy add 150,000 jobs, had seen bond yields surge, leading to steeper fixed rates and a cooldown of sorts after a flurry of market activity to start the year.
"Right at that announcement [of the January jobs figures], I did get a lot of people reaching out to me trying to lock in rates before it was too late," he said. "But this week has been slower than the previous month…. I think the slight slowdown is mainly due to the higher rates or the recent increases.
"But in general, I still think that we are in a busier market than we anticipated – busier than December, November, and in the previous year, that's for sure."
What was behind that uptick in activity in the opening weeks of the year? Tran said the Bank of Canada's announcement on January 25 that it would be prepared to hit pause on rate hikes if economic trends played out as anticipated was a big factor, as was the likelihood that buyers had grown accustomed to the current higher-rate environment after a series of increases throughout 2022.
"I think a lot of buyers are just kind of getting used to these current rates now and they realize, 'I don't think these rates are going to drop anytime soon.' We were spoiled for the last few years to see rates under 2%," he said.
"Values have dropped quite a bit, and it doesn't seem like there's steep declines in housing prices either, not anymore. It seems like things are kind of slowly plateauing, stabilizing a little bit. So [there's] a combination of things as to why the buyers are kind of coming back."
Fixed or variable: Which is right in the current market?
While fixed rates have crept higher as a result of the recent spike in bond yields, they remain considerably more attractive to most borrowers than variable options, Tran said, especially on a shorter-term basis.
A difference of almost 1% can prevail depending on the situation, he said, meaning that it makes little sense to go for variable in the current climate. Two- or three-year fixed rates have been a "major uptake" in the past three to four months, although he added that affordability remains a prominent concern for Canadians in hotter markets despite the marked decline in home prices over the past year.
"Rates are still really high, and monthly payments are still very high," he said. "I personally have not seen any of my clients or any of the potential buyers I've been helping with preapprovals… decrease their down payment."
An uncertain economic climate contains to linger despite the Bank of Canada's recent optimism on interest rates, with the economy having added more jobs than projected in January and inflation remaining high despite having ticked downwards in recent months.
While housing prices have decreased in many Canadian markets, overall affordability remains "significantly worse today than what it was a year ago," according to John Pasalis, president and broker at Realosophy Realty Inc.https://t.co/DYM9s6dbpj

— Canadian Mortgage Professional Magazine (@CMPmagazine) February 24, 2023
There's little indication that the US's Federal Reserve will stop raising interest rates anytime soon, Tran said, which could prove significant for the Canada outlook because its economy is strongly tied to what's happening south of the border.
Bidding wars returning to the Canadian marketplace
Still, there have been green shoots for the Canadian real estate and mortgage markets in recent weeks, with a return of healthy competition and bidding wars, even if they've been milder than the ferocious contests that were a staple of the red-hot climate of 2020, 2021 and early 2022.
"Agents [are] listing really low, creating offers or a bidding war, and they're still selling at the end of the day," Tran said. "Mind you, it's not like the sale prices are higher than the previous sales, or much higher than the so-called peak – let's say February, 2022. They're still selling for fair market value. It's not like it's blowing the data out of the water and breaking records.
"It's just that when you list really low, you're going to get a lot of offers… buyers are going to try to shoot their shot and then try their luck at it, but the majority of the offers are usually pretty low.
"The good thing is at the end of the day… the successful bidder is not really overpaying [compared with] what the market value is. So it seems like the market is super busy because of these bidding wars coming back and multiple offers on properties, but if we really dig deep into the details, it's not like it was, let's say a year ago."
What are you currently advising clients on the fixed-vs-variable debate? Let us know in the comments section below.