"I don't think it's a done deal that they're finished by any means – but at least they left open the possibility"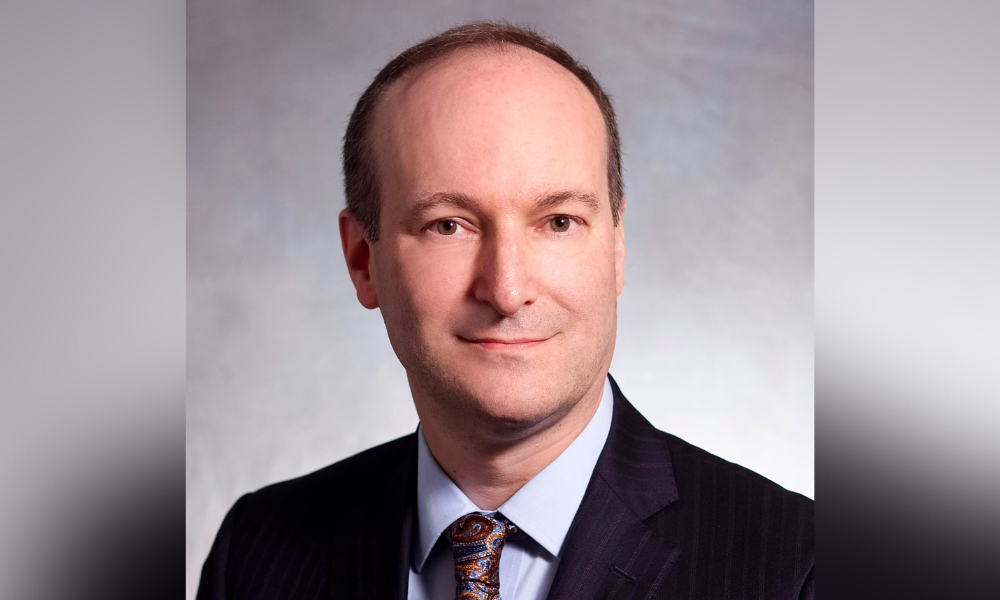 While the Bank of Canada's announcement on Wednesday saw yet another oversized hike to its policy rate, its surprisingly upbeat language around the prospect of further rate increases helped blunt the impact of that move, according to BMO's chief economist.
Doug Porter (pictured top) told Canadian Mortgage Professional that although the central bank had still left the door open for possible hikes in early 2023, the tone of its statement marked a noteworthy shift from the combative language of recent months when the Bank had signalled more rate increases were inevitable.
"Almost an equal offset to the surprisingly aggressive move [a 50-basis-point benchmark rate hike] was the message that came alongside it that this might be the last rate hike," he said. "That definitely softened the blow and made the market reaction relatively muted.
"I don't think it's a done deal that they're finished by any means, but at least they left open the possibility. They're asking the question whether they have to raise rates any further and that's a big change from last time when they said that there's a clear need for further interest rate increases, so we are definitely getting closer. If not at the end, we're getting very close to the end."
What could make the Bank of Canada hike rates again?
Two CPI (consumer price index) reports due to be published between now and the Bank's next rate decision on January 25 will be critically important to whether the central bank decides to make another hike, according to Porter.
Those will reveal whether underlying inflation remains at current moderate levels, decreases slightly, or starts to tick upwards again. Other economic reports are also important, Porter said – "but I think it really will come down to watching the CPI reports."
There are positive signs on that front, he added, with gasoline prices having come down substantially and house prices also moderating noticeably in recent months.
Bank of Canada increases policy interest rate by 50 basis points, continues quantitative tighteninghttps://t.co/2cWKjTAQK3 #economy #cdnecon

— Bank of Canada (@bankofcanada) December 7, 2022
"We are seeing further cooling down in the housing market: whether it's home prices or new home prices, they're receding, and that's also helping somewhat to cap inflation, too," he said. "So I think there are some encouraging developments. But as the Bank said, inflation is still pretty high. And we need a few months of these good reports to really give them some comfort."
When are interest rates going to drop?
CIBC deputy chief economist Benjamin Tal told CMP that despite the positive language in the Bank's statement, a first rate cut since March 2020 still appeared a distant prospect – and Porter indicated that BMO believes a rate drop is unlikely to take place until 2024 at the earliest.
"I think that's a long way away," he said. "I think things would have to go spectacularly right on the inflation front for the Bank to even think about cutting rates. Even with the pullback in inflation, the reality is in the last three months, it's still running… above their target.
"So even though it's better, it's not good, and headline inflation is still almost 7%. We haven't seen that kind of pace for 40 years. That's too high – they can't even think about cutting rates yet."
Relatively high inflation is likely to be sustained for some time, Porter added, by wage pressure as clamour grows among workers to see their pay catch up to rampant price growth that's afflicted the Canadian economy in recent months.
Overall, despite another big rate hike, the Bank's last policy rate decision of the year was a relatively uneventful one, with the only mild surprise being the fact that it opted for an oversized hike rather than a smaller 25-basis-point jump.
"I found the choice of a fairly aggressive hike with fairly mild language to be an interesting decision," Porter said. "They could have easily gone with a less aggressive hike and tougher language, so I think this goes back to their earlier comment about wanting to frontload their rate hikes – basically get it over and done with quickly. And there is a possibility this is their last move.
"I think the key statement here is the Governing Council will be deciding whether it's appropriate to keep hiking interest rates at the next meeting."
Are you expecting the Bank of Canada to introduce another rate hike in its January decision, or do you think it's time to hit pause? Let us know in the comments section below.