Prices will also fall further than previously expected, association says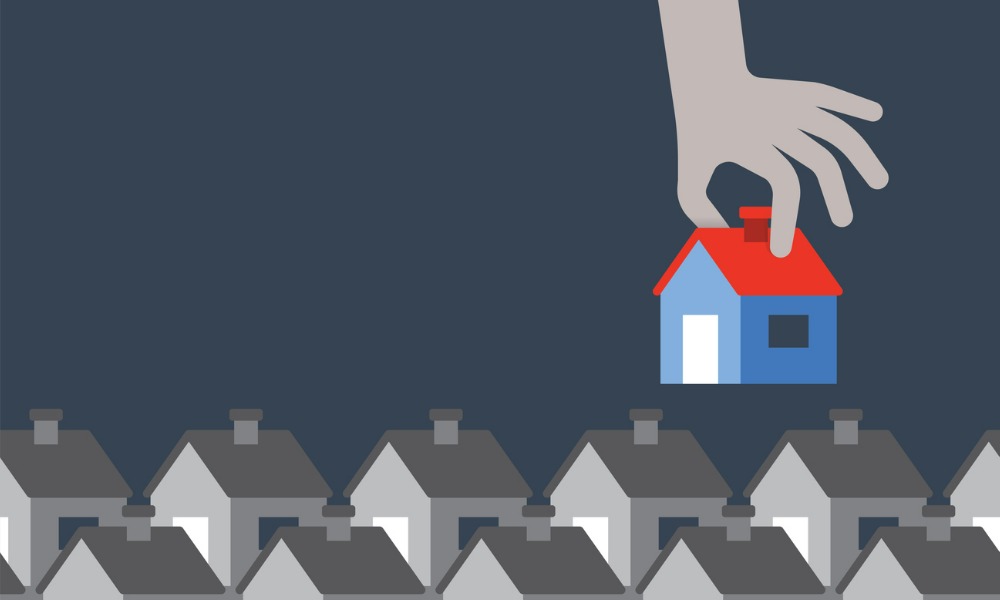 The Canadian Real Estate Association (CREA) has cut its forecast for home sales in 2022 and indicated lower price growth expectations amid a protracted housing market cooldown.
The association said the number of properties sold via Canadian MLS systems this year will likely fall by about 20% compared with 2021, with just over 532,500 sales anticipated.
Those projections, revealed in its latest housing market outlook, reflect a starker forecast than its previous report in June. Then, CREA said the national average home price would increase 10.8% this year and sales would fall by 14.7%.
The association's chair, Jill Oudil, said in a press release that national home sales in August had held steady month over month for the first time since February, a development that could provide an early sign that the "sharp adjustment" across many markets may be nearing an end.
Read next: What will more rate hikes do to Canada's housing market?
Still, she said some would-be buyers would still opt against purchasing a home despite recent price declines as they wait for prices to potentially fall even further.
"Some buyers may choose to remain on the sidelines until they see clearer signs of borrowing costs and prices also stabilizing," she said.
Seasonally-adjusted home sales in August were 36,914, just 1% lower than July – although the actual number of home sales (38,368) was notably down compared with the same time last year, by nearly 25%.