Figures for last month have blown away forecasts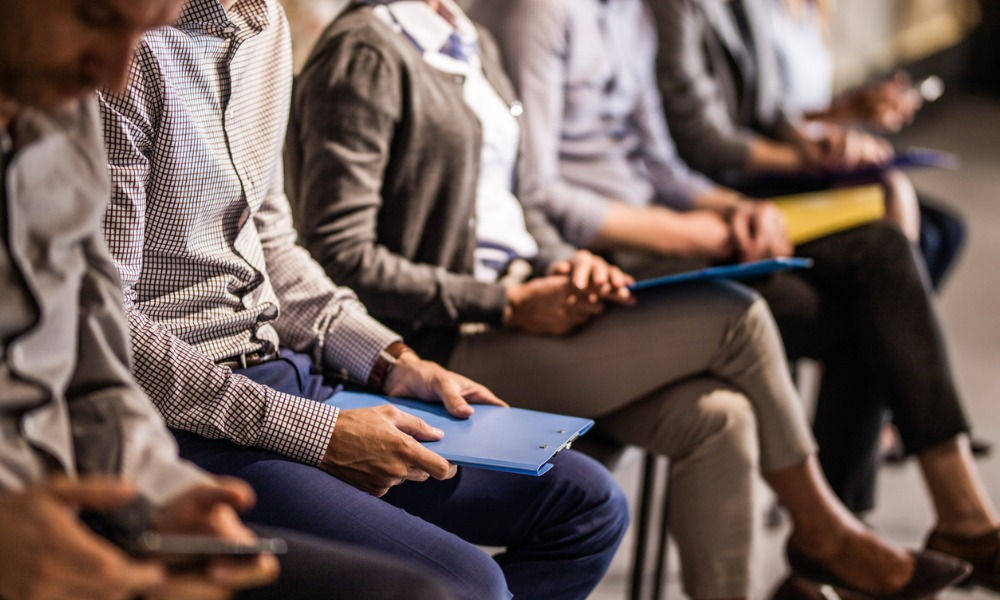 Canada added 108,000 jobs to its economy in October, a sudden surge 10 times higher than expected that reversed many of the job losses and stagnant growth experienced over the past four months.
Statistics Canada revealed in its latest labour force survey that the economy had blown away forecasts of 10,000 new jobs last month, with the jobless rate remaining unchanged at 5.2% as attention now turns to the impact the news will have on the Bank of Canada's rate-hiking trajectory.
TD economist Rishi Sondhi described StatCan's bombshell as a "blowout report," indicating in a note to clients that "the Canadian labour market clearly still has some steam left to it."
Read next: Where will interest rates go if inflation stays high in 2023?
That could have a big influence on the Bank of Canada's next rate decision, scheduled to take place in December, with the economy seemingly still operating at an accelerated clip despite the central bank's efforts to tap the brakes through rate hikes.
October's huge jobs spike was comprised entirely of full-time employment gains across the goods and services sector, with wages rising on an annual basis for the fifth month in a row.
The report, which surveyed Canadians on their financial outlook, saw over one-third of respondents indicate that they were finding it either difficult or very difficult to meet their financial needs, with inflation currently outpacing wage growth across the country.
Wages increased by 5.6% in October compared with the same time last year – but that's still below September's 6.9% inflation rate, indicating that Canadians' purchasing power is being further squeezed.