Annual price growth is now at its lowest level since January 2022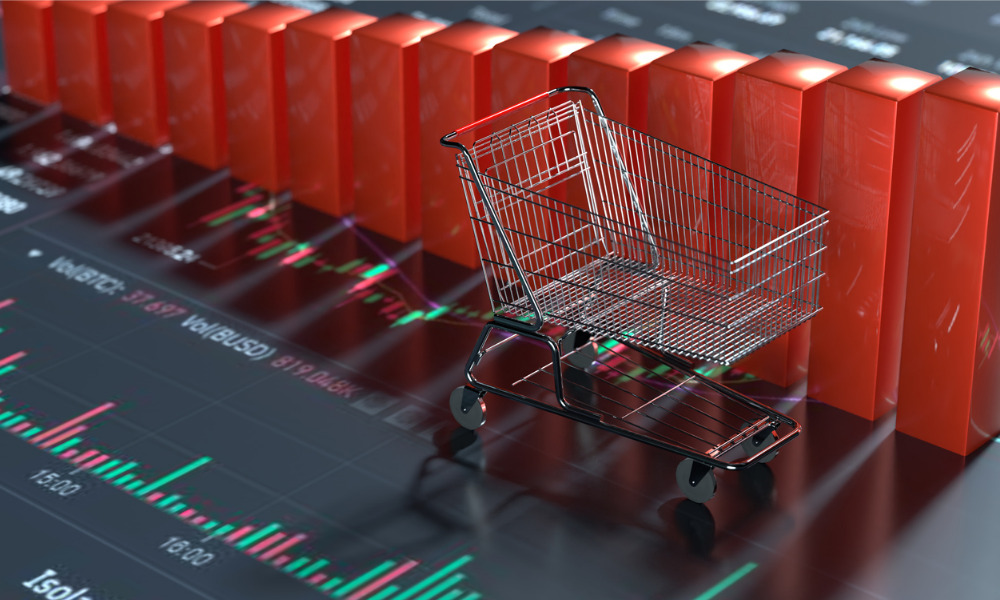 The annual pace of inflation in Canada cooled again in February, with a 5.2% year-over-year increase in the consumer price index meaning it is now at its lowest level since January last year.
New figures released by Statistics Canada on Tuesday morning showed that yearly price growth declined at a faster clip than anticipated in its most rapid slowdown for nearly two years.
April 2020 was the last time the inflation rate fell so decisively, with February's decline in price growth bringing it close to last January's figure of 5.1%.
The main reason for last month's slower rate was the fact that prices had spiked at the same time last year, StatCan said, as the global economy was rocked by Russia's invasion of Ukraine.
Energy prices ticked down by 0.6% on a yearly basis in February and gasoline prices declined by 4.7%, although grocery price growth continued to surge – by 10.6% year over year.
Price growth with food and energy inflation removed was 4.8% over the same time last year, according to StatCan, slightly down from 4.9% in January.
The news is likely to be seen by the Bank of Canada as a further sign that its rate increases over the past year are having their desired effect, and could mean that the central bank opts once again to hold its policy rate steady in April.
In its first two rate announcements of the year, the Bank has been open about the possibility of leaving rates where they are for the foreseeable future if economic indicators continue to trend as expected.