Executive also speaks on stress test and other regulatory issues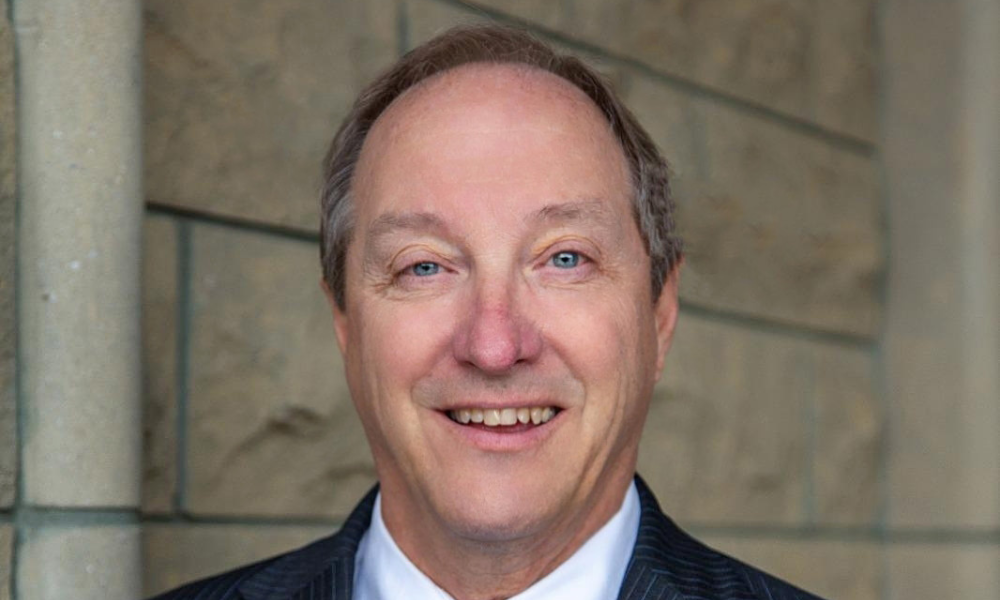 2023 could prove a big year for regulatory change in Canada's housing and mortgage markets, with a new ban on foreign non-resident buyers taking effect and the banking regulator mulling further changes to the stress test – and a new measure in British Columbia is sure to draw plenty of attention across the country.
That's the much-discussed cooling-off period, allowing homebuyers to back out of a sale up to three days after the purchase has been agreed. Coming into effect at the beginning of January, the legislation is touted by BC's provincial government as a move that will protect homebuyers and improve public confidence in the housing market.
"Buying a home is one of the biggest decisions of people's lives," provincial finance minister Katrine Conroy commented in a news release. "This is an important milestone as we lead the way in protecting people and strengthening public confidence in the real estate market."
However, the new rule hasn't found favour among all sections of the real estate community. Elton Ash (pictured top), executive vice president at RE/MAX Canada, told Canadian Mortgage Professional that the law made little sense with the market having cooled significantly in recent times and intense bidding wars no longer a reality.
"That was introduced to deal with multiple offers on a property in a very hot, increased-price market which no longer exists," he said.
The homebuying process is an emotional experience, according to Ash, who said that the cooling-off period could potentially harm sellers by impacting their own real estate plans at short notice.
"When you're looking at a homeowner selling their home, typically it's a domino sale. You're moving across, moving down, moving up – whatever the scenario is, it's the start of a domino effect of transactions that occur," he said.
"From the seller's perspective, when you've got someone who wants your home, it's an emotional purchase [and with] the cooling-off period, outside influences can occur: good or bad, that happens. I've been in this business for 42 years and buyer's remorse sets in oftentimes."
The cooling-off period for residential real estate in B.C. comes into effect in January 2023. BCFSA has published resources for real estate consumers and licensees to guide in this change. See our consumer resources for more information: https://t.co/GyZwqMHBPW

— BC Financial Services Authority (@BCFSAOfficial) November 4, 2022
Stress test: could change be required?
The start of the year has also seen the Office of the Superintendent of Financial Institutions (OSFI), which regulates Canada's financial sector, announce that it's seeking public input on possible changes to the criteria borrowers are required to meet to qualify for a mortgage.
Ash remained relaxed about the prospect of further amendments to the stress test, describing it as a necessary measure that had served its purpose in keeping Canada's housing market stable.
"I look back to the Great Recession of 2008/09, which we basically escaped unscathed relative to other world markets and the US," he said. "And it was because of our more conservative lending traditions and practices.
"The stress test in and of itself is not a bad thing, and provided we can react to increasing interest rates and perhaps reduce it off the 2% [the requirement for most borrowers to qualify two percentage points above their contract rate], that wouldn't be a bad thing. But we're not going to lose sleep over it. Overall, it's not bad for the Canadian marketplace."
Inventory issues remain
As ever, the main focus for authorities at every level should be improving Canada's housing supply crisis, Ash said, with that shortage showing little sign of easing as a new year gets underway.
The number of newly-listed properties dropped by 6.4% in December compared with the previous month, according to the Canadian Real Estate Association (CREA), with RE/MAX president Christopher Alexander having also sounded a warning in recent months about the number of homes available in Canada.
Ash said there's no easy fix to the problem – but that more is needed at municipal, provincial, and federal level to tackle the crisis.
"Supply-side issues are complex and require all three levels of government to be involved," he said. "We're looking at three levels of housing from basic shelter needs to the rental pool on to owned housing, whether it's single-family condos, detached, you name it.
"Those three segments of the housing perspective are all in dire need of attention, especially when you look at basic shelter requirements. Until the three levels of government start acting somewhat together in having conversations, this is going to be a perennial issue for our country."
What are your thoughts on regulatory changes in the Canadian housing and mortgage markets? Have your say in the comments section below.