Two top banks missed analysts' earnings estimates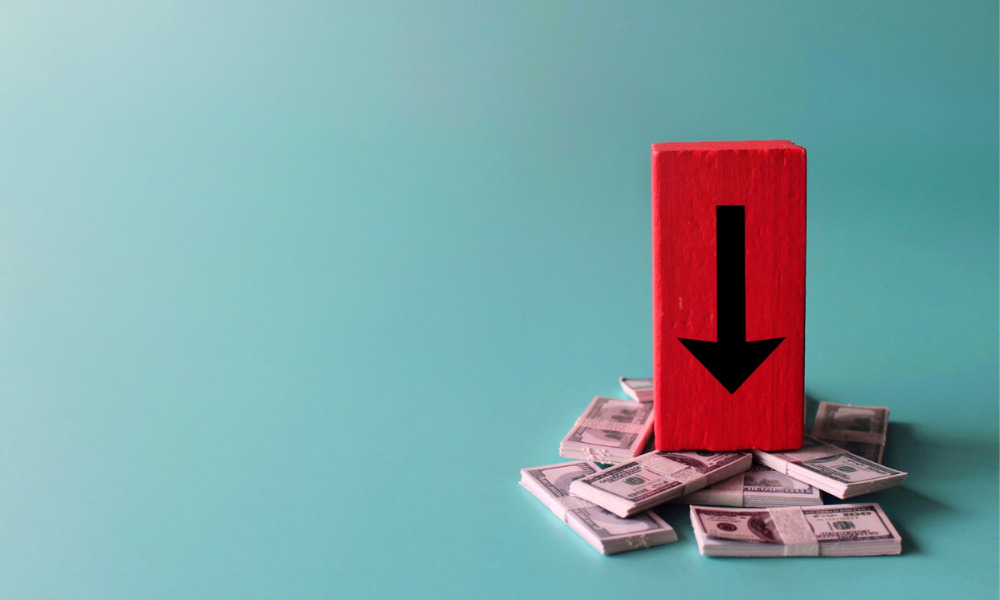 Two of Canada's leading banks missed earnings estimates in their second-quarter financial results, setting aside higher provisions for loan losses as economic headwinds continue to gather.
BMO and Scotiabank both saw Q2 earnings fall short of analyst expectations amid a volatile economic environment, although both hiked their quarterly dividend.
Scotiabank's net income dropped on a yearly basis to $2.16 billion compared with $2.75 billion at the same time last year, with diluted earnings per share coming in at $1.69 – lower than Q2 2022's figure of $2.16 and also below analysts' average pre-announcement expectations of $1.77. Its quarterly dividend rose to $1.06 per share, an increase from $1.03.
The bank said adjusted earnings in its Canadian banking division of $1.06 billion were affected by normalization in credit loss provisions, dropping from $1.18 billion the same time last year.
Those higher loan-loss provisions also impacted adjusted earnings on the international banking front, which came in at $673 million for the quarter.
On global wealth management, Scotiabank said its adjusted earnings were $362 million, a result that arrived amid "challenging market conditions" continuing to affect fee income growth, while earnings of $401 million were reported through the global banking and markets division.
BMO, meanwhile, set aside a higher figure for credit losses than analysts had expected of over $1 billion. The bank said those credit loss provisions for credit losses included $517 million on Bank of the West's financial performance, the US-based lender it purchased from BNP Paribas SA in a multibillion-dollar deal that finalized this year.
Adjusted earnings per share came in at $2.93, lower than the $3.21 anticipated by analysts in a pre-earnings survey conducted by Bloomberg.
Its quarterly dividend increased from $1.43 per share to $1.47 per share, with its profit dropping from $4.76 billion in Q2 2022 to $1.06 billion this time around.