The inaugural event will take place in Toronto on June 1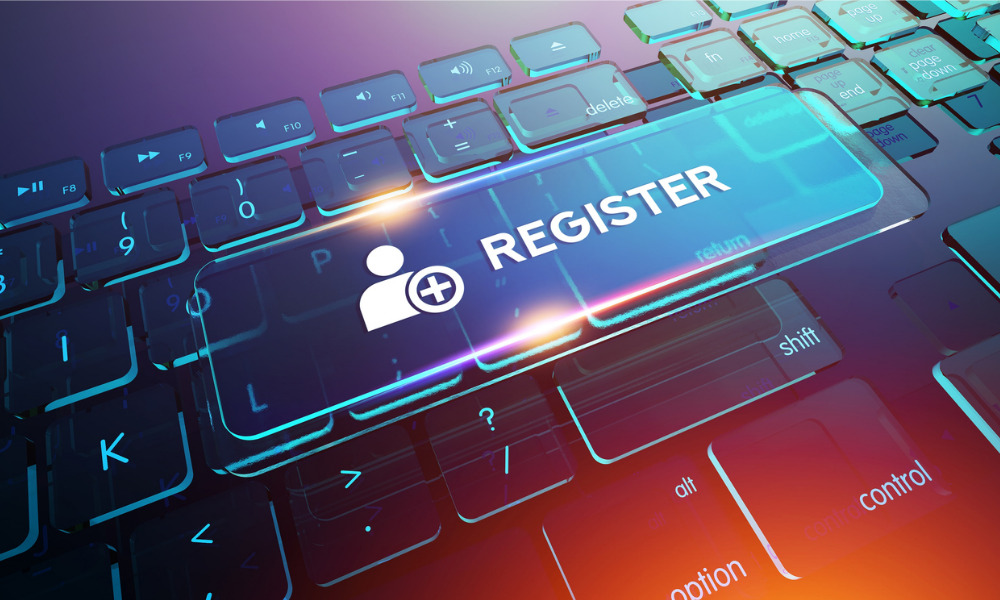 What are the main opportunities and challenges facing women in the mortgage space? How can women grow their business and break the "boys' club" mentality that too often prevails in the industry? What's the best way to avoid burnout, prioritize wellbeing, and remain on top of your game as mortgage professional?
Those are just some of the topics set to be discussed at the inaugural Women in Mortgage Summit Canada, an in-person event at Toronto's Lennox Hall aimed at amplifying the careers of women in the industry and allowing attendees to make connections and discover fresh ideas.
Taking place on June 1, the event – hosted by Canadian Mortgage Professional, with 8Twelve Mortgage as gold sponsor and WIMI as media partner – will convene some of the leading figures across Canada's mortgage space to hear their thoughts on the most pressing issues of the day for women in the industry.
Mortgage stalwart Hali Noble, a renowned figure and senior vice president/broker at Fisgard Asset Management Corporation, will act as chairperson for the event, presiding over a star-studded schedule that features some of the industry's foremost figures.
What's on the agenda?
The opening panel of the day will discuss approaches to business development as a woman, including ways to cultivate a personal brand, build relationships, and create a pipeline of new business opportunities.
Moderator Tracy Valko, the well-known principal broker and founder at Valko Financial, will hear from an esteemed panel including First National Financial's Natasha Alli, Strive Capital's Tiffany Pedersen, FCT's Brenna Charles, and Filogix's Tracey Robinson about some of the ways they've maximized their opportunities and approached business development authentically and effectively as women.
The issue of burnout is one that will be well-known to many members of Canada's mortgage industry, with the frenetic market environment of recent years having required long hours, a heavy workload, and countless overtime and weekend shifts.
A morning session will explore the best ways to prioritize wellbeing amid that often challenging reality, creating an empathetic and supportive culture and focusing on self-care – with panelists including MCAN Home's director of sales Leanne Conroy and The Mortgage Coach founder and principal broker, Meaghan Hastings.
Meanwhile, the challenges facing women in the mortgage industry remain steep compared with their male counterparts when it comes to achieving positions of leadership and standing out in a male-dominated field.
The 2023 #WomenInMortgageCA Summit is proudly partnered with 8Twelve Mortgage.

Join us on June 1, 2023 at the Toronto Region Board of Trade - Lennox Hall.

Register here: https://t.co/Ti4g4WeCLe
#WomenInMortgage #MortageBrokers #MortgageIndustry pic.twitter.com/28amMA36mO

— Canadian Mortgage Professional Magazine (@CMPmagazine) March 24, 2023
Moderated by FCT president Daniela DeTommaso, the morning's last panel will gather two dynamic executives, Pineapple chief strategy officer Christa Mitchell and Kyra Wong, district vice president at Manulife, to discuss their methods for optimally managing teams and shining through leadership as a woman in the industry.
Faced with the challenge of forging a successful career in the mortgage industry, leveraging the support of mentors and leaders is one of the best ways for those starting out to establish a foothold and scale their business upwards.
Veronica Love, TMG The Mortgage Group's senior vice president, corporate development will chair a panel including Mortgage Scout's Christelle Mwamba and Sherri Vanderleeuw of Magenta on navigating mentorship and sponsorship as a woman in the mortgage industry, with topics set to include the value of creating a supportive network and optimizing mentoring and sponsorship relationships.
Some of the industry's most successful broker owners, meanwhile, will discuss their journeys on a panel centred around empowering women in mortgage and breaking through the barriers that present themselves.
Chaired by Mortgage Architects' Tara Borle, that discussion will feature industry icons Dalia Barsoum (Streetwise Mortgages), Frances Hinojosa (Tribe Financial Group), Christine Xu (MoneyBroker Canada), and Kerri Reed (Premiere Mortgage).
In an ever-changing mortgage market and industry, the importance of developing new leadership skills and continually learning can't be overstated. Barbara Cook, The Mortgage Centre's vice president of national sales and franchise development, will lead a fireside chat on strategies to build skillsets for career advancement, including tips for mortgage professionals on how to take the next professional steps and continue expanding their knowledge.
How can I get involved?
The event will offer an invaluable opportunity for mortgage professionals to hear from the leading women in the industry on strategies for moving to the next level, as well as network with mortgage leaders and make invaluable new connections.
Registration is now open. Check out all the event details here – and make sure to reserve your ticket for what's sure to be an essential day of networking and education featuring some of the leading names in Canada's mortgage industry.