The inaugural event will feature the leading women in Canada's mortgage industry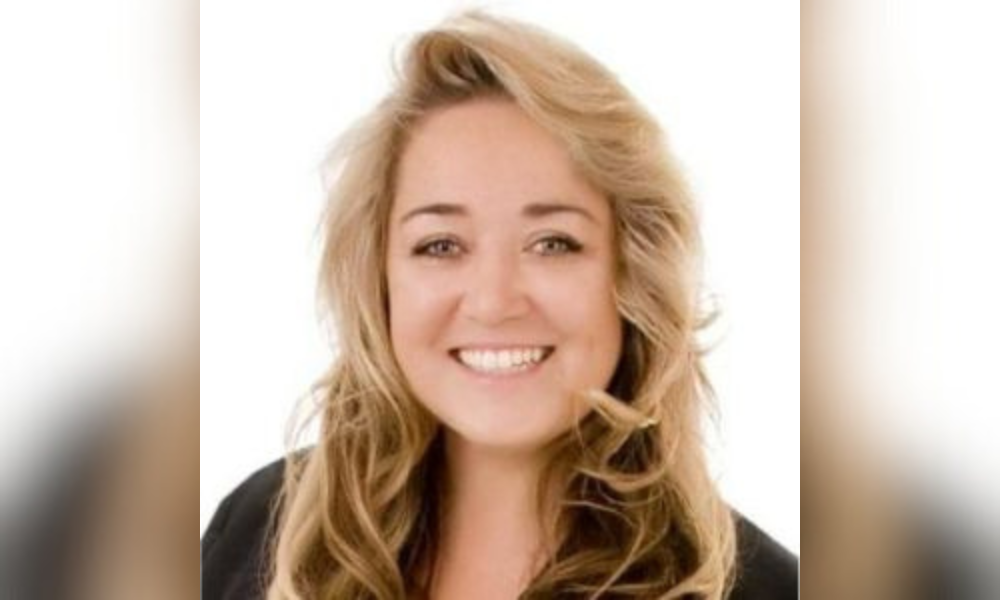 Canadian Mortgage Professional is hosting the inaugural Women in Mortgage Summit in Toronto in June, a landmark event that will see leading industry figures discuss strategies to empower and amplify the voices of women in the mortgage space.
The Toronto Region Board of Trade at Lennox Hall in downtown Toronto will host the full-day event on June 1, giving attendees the opportunity to make new connections and explore solutions to the biggest challenges facing women in the mortgage industry today.
Hali Noble (pictured top), senior vice president and broker at Fisgard Asset Management Corporation, will act as chairperson, overseeing a summit that will feature some of the highest-profile women in the Canadian mortgage industry.
She told Canadian Mortgage Professional that the event would allow those in attendance to hear a variety of viewpoints and insights from top women executives in the space.
"I am honoured to chair the inaugural Women in Mortgage Summit," Noble said. "I look forward to hosting a fabulous day filled with inspiring stories and from some of the mortgage industry's most influential women."
The 2023 #WomenInMortgageCA Summit is proudly partnered with 8Twelve Mortgage.

Join us on June 1, 2023 at the Toronto Region Board of Trade - Lennox Hall.

Register here: https://t.co/Ti4g4WeCLe
#WomenInMortgage #MortageBrokers #MortgageIndustry pic.twitter.com/28amMA36mO

— Canadian Mortgage Professional Magazine (@CMPmagazine) March 24, 2023
What's in store at the Women in Mortgage Summit?
Registration for the event is open now, with a series of panels set to discuss strategies and solutions for coping with the main challenges and opportunities facing women in their careers.
Fighting off fatigue, prioritizing women's health, approaches to business development and new frameworks for career advancement are just some of the topics to be covered at the highly-anticipated event.
Following introductory remarks by Noble, the opening keynote will see explorer, scientist, and bestselling author Julie Angus deliver the opening keynote address on dealing with change and unexpected setbacks.
Drawing on lessons learned from her historic quest to become the first woman to row across the Atlantic Ocean from mainland to mainland, Angus will share techniques to deal with changing and challenging environments including altering our perception, preparing for the unexpected, improving communications, and accurately assessing risks.
The Summit will also feature a discussion on "breaking the boys' club" and driving business development and growth as a woman in what's been largely viewed – until recent years – as a male-dominated industry.
Valko Financial principal mortgage broker and founder Tracy Valko will moderate that fireside chat, which will explore novel approaches to business growth and ways to break down barriers to level the playing field for long-term success.
Panelists Natasha Alli (First National Financial), Brenna Charles (FCT), Tiffany Pedersen (Strive), and Tracey Robinson (FILOGIX) will discuss the benefits of leveraging digital tools and social media to build a brand and expand networks beyond traditional industry channels, as well as ways to create a pipeline of business opportunities and develop natural relationships.
The day's panels will be interspersed with networking opportunities, giving attendees the chance to converse with other like-minded attendees and grow their list of contacts, while other sessions will feature discussions on navigating mentoring and sponsorship in an evolving workplace, advancing into senior leadership roles, fighting fatigue and burnout, and developing and honing new skills.
For aspiring broker-owners, the day's penultimate panel will convene leading women who have established and built their own brokerages from the ground up, with industry luminaries including Dalia Barsoum (StreetWise Mortgages), Christine Xu (MoneyBroker Canada), Frances Hinojosa (Tribe Financial Group) and Kerri Reed (Premiere Mortgage) to be joined by moderator Tara Borle (Mortgage Architects).
How can I sign up?
8Twelve Mortgage will act as gold sponsor for the event, which is held in conjunction with media partner WIMI (Women in the Mortgage Industry) and silver sponsors Community Trust, HomeEquity Bank, Magenta, MCAN Home, Mortgage District, The Mortgage Coach, and CWB Optimum Mortgage.
Be sure to save your place today for the much-awaited event, and check out the event homepage for all details including venue location, parking and accommodation options, and full panel details.
The countdown is on to June 1 – and in the meantime, stay tuned to Canadian Mortgage Professional for all our coverage leading up to the Summit, including exclusive interviews with panelists and further previews, in the weeks ahead.