Extra diligence is required for new or unfamiliar clients, says industry leader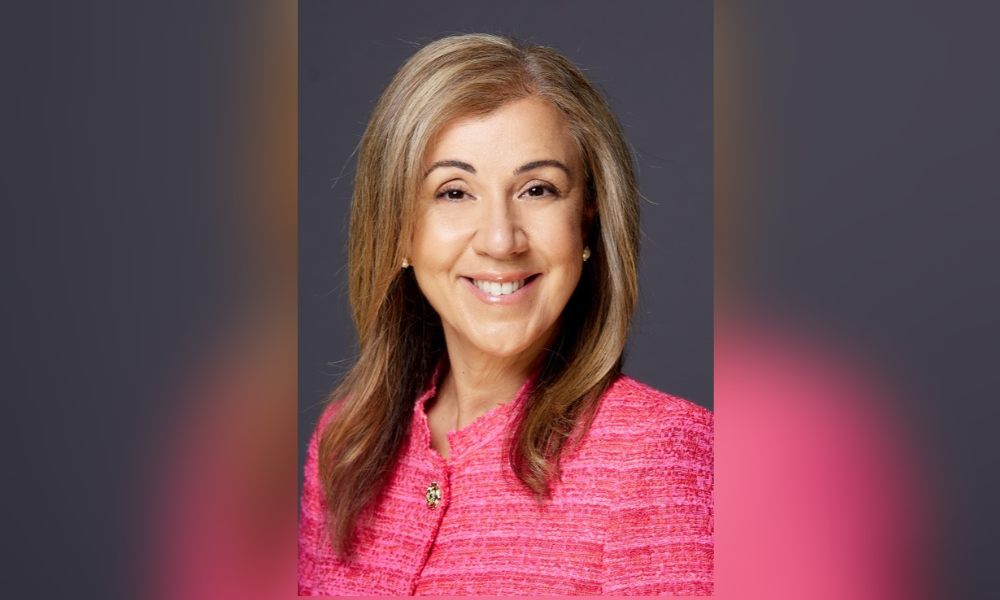 With fraud remaining an ever-present threat in the mortgage market, the president of a leading title insurance company has emphasized the importance of mortgage agents and brokers remaining extra vigilant in applications that don't involve a familiar client.
Daniela DeTommaso (pictured top), of FCT, told Canadian Mortgage Professional that conducting additional checks and identity verification with new clients were essential steps to mitigate and prevent further cases of fraud emerging in the mortgage space.
"My top advice is if it's not a borrower or homeowner that's familiar to you, you should always do additional due diligence," she said. "We don't live in a time where we know everybody in our community, where people will use the same professional every time they transact.
"And in many instances, the first interaction with the homeowner is during the course of that transaction. So I would say notwithstanding what's prescribed as the bare minimum identity verification, if you don't know the person, request additional identification."
Where possible, mortgage professionals should use tools that allow them to further explore the validity of the presented documentation, DeTommaso said, and also try to meet in person – or, if that's not possible, ask further questions and apply extra scrutiny to presented ID.
Even the slightest suspicion that something's awry should be enough to hold fire on proceeding with a client query, she added.
"If you have any hunch, follow your hunch," she said. "In most instances, people will say 'I had a feeling about this deal, but nothing was done.'"
As a one-time cost that lasts as long as a homeowner has their property, DeTommaso said title insurance allows Canadians to avail of an "additional set of eyes" at the point of origination to verify ID, while in the event that a deal gets through, homeowners have peace of mind in the knowledge they can make a claim against the policy.
How have mortgage and title fraud evolved in recent years?
The first quarter of the year, in particular, saw a "pretty dramatic" spike in cases of title and mortgage fraud, DeTommaso said, with further evidence of shifting trends that have emerged in recent years.
"We've always seen fraud claims. Normally and historically, they've been claims related to fraud for shelter," she explained. "So that would be where somebody falsified documentation, provided incorrect information related to income or value of property.
"So it is the actual borrower that is falsifying or providing inaccurate information, fraudulent information. What we started to see over the last few years was a shift, and we've seen more [incidents] related to mortgage fraud where someone is fraudulently putting a mortgage on someone else's property."
Other cases have emerged of people transferring title out of the legitimate homeowner's name, according to DeTommaso, and selling properties without the owner's knowledge.
Advice for homeowners with a vacant property
For Canadians with a vacant property who may, for instance, be working remotely for an extended period of time elsewhere, she emphasized the value of having a friend, neighbour or family member check the property semi-regularly – and ensuring that personal mail is redirected to the correct address.
"If you are renting out your home, make sure that any mail that is personal to you is redirected to your address, not the home that's being rented out," she said. "So tax bills, any bills that contain personal information should not be sent to the address that's being rented out.
"Make sure you're shredding documentation where appropriate – [and] on social media, watch what you share. People know when we're away… These are all things that fraudsters prey on. It sounds basic, but keep your private information private."
FCT has encountered numerous cases of properties being listed by an individual who isn't the owner, DeTommaso said, with for-sale signs on the home while the owner is completely oblivious.
"So again, I think it's really incumbent upon homeowners to make sure that they're taking the steps to protect their private information and protect their property," she said. "And if a homeowner did not avail of a title policy because it wasn't mentioned to them, people can buy title insurance at any time during the course of their homeownership."
Make sure to get all the latest news to your inbox on Canada's mortgage and housing markets by signing up for our free daily newsletter here.