Many clients are now accustomed to the impact of rate increases and are planning accordingly, says broker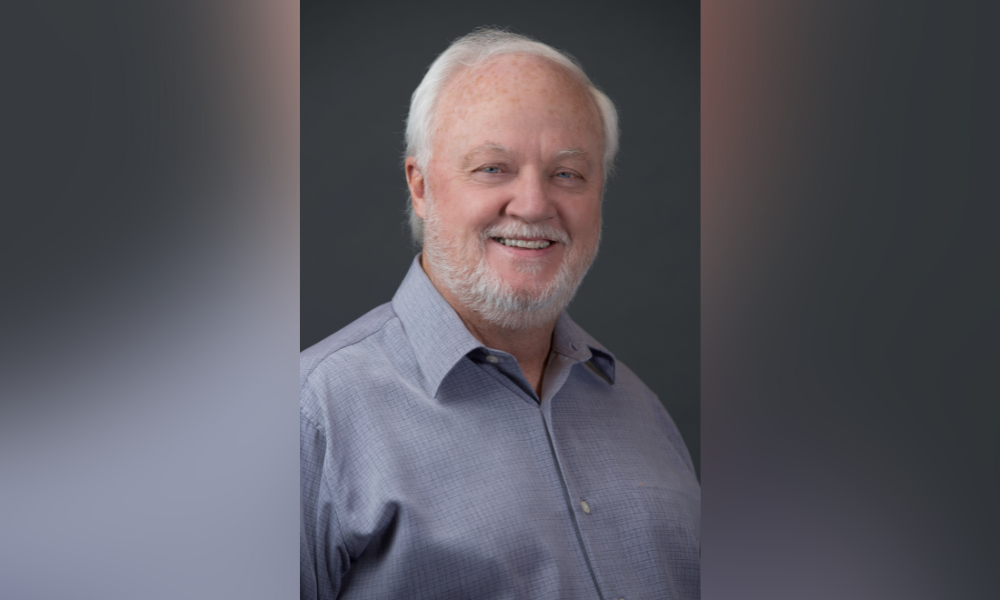 For mortgage holders who have seen their monthly payments skyrocket over the past year, the Bank of Canada's maiden policy rate decision of 2023 resulted in an all-too-familiar outcome: another rate hike, the eighth consecutive jump made by the central bank.
That move, a quarter-point increase, brought the Bank's trendsetting interest rate to 4.5%, a dramatic spike from where it sat less than 12 months ago – although many borrowers have now adjusted to the rhythm of that rising-rate trajectory and are no longer as shocked by rate hikes as before, according to an Ontario-based mortgage broker.
Dwight Trafford (pictured top), of The Mortgage Centre Orangeville, told Canadian Mortgage Professional that clients were still making inquiries about the best steps forward in light of the latest Bank of Canada decision, but that they generally seemed better equipped at this stage to cope with rate increases.
"The public are getting used to and expecting the increases," he said. "While I am getting many calls to advise on lock-in options, they do seem to be calmer calls. As usual, Canadians find a way to adjust."
Of course, many Canadians whose budgets were already stretched by the series of rate hikes throughout 2022 undoubtedly viewed the latest with dismay, particularly those who took out a mortgage when rates had hit rock-bottom in 2020, only to see them spiral upwards since last March.
Others have seen their variable-rate mortgages hit their so-called "trigger point," the level at which payments no longer whittle down the principal and instead only cover the interest owed.
Still, there are options available for such borrowers, Trafford said, with switching to a fixed rate often giving them peace of mind and meaning that they won't see their rates climb even higher in the coming months.
"There are clients that are struggling and in panic mode," he said. "I do feel it's better for them to secure the best rate possible for a fixed product in the interest of their sanity and sleep. When they see the fixed rate is substantially lower than the variable, they almost feel like it's a victory."
What's next for the Canadian economy?
The Bank of Canada indicated in the announcement accompanying its January rate decision that it expected that hike to be its last for some time, providing economic trends continue to play out as it anticipates.
Statistics Canada's preliminary economic estimate for the end of 2022 showed that the central bank's series of rate hikes appear to be having their desired impact in cooling the economy, with growth of 0.1% in November expected to be accompanied by further flat performance in the months to come.
Real gross domestic product (#GDP) edged up 0.1% in November 2022, following a +0.1% uptick in October. To learn more: https://t.co/AmVTEOsz2E. pic.twitter.com/doubPGBDSI

— Statistics Canada (@StatCan_eng) January 31, 2023
Inflation, meanwhile, continues to tick downwards. At last reading, the consumer price index sat at 6.3%, still well above the Bank's target of 2% but having fallen from its 8.1% peak – its highest level for around 40 years – last June.
A slowing economy and steadily falling inflation would likely convince the Bank of Canada that its current policy rate is having its intended effect and doesn't need to rise any further, although resilient recent jobs numbers could also give the Bank pause for thought.
Expectations of job growth were blown away in December with 104,000 jobs added across the country, StatCan said, in a sign that the labour market remains resilient in the face of higher borrowing costs and a possible economic slowdown on the horizon.
What kind of market can mortgage professionals expect in 2023?
Trafford said he's anticipating a healthy year in the cards for the housing and mortgage markets in Canada, one that will come nowhere near the unprecedented levels of activity witnessed at the height of the COVID-19 pandemic but that should nevertheless bring plenty of opportunity for mortgage professionals across the board.
"I still feel that 2023 will be a good year for real estate and mortgage origination," he said. "We cannot compare any years to the last two, but I believe it would compare to 2019.
"Mortgage professionals in this market that spend time in their database, have systems that follow up, use their phone, and work an eight-hour day will have a great year."
How are you advising your clients on their best course of action following the Bank of Canada's latest policy rate decision? Let us know in the comments section below.