Another year, another 12 months of headlines. CMP takes a look back at the major stories that defined the industry in 2017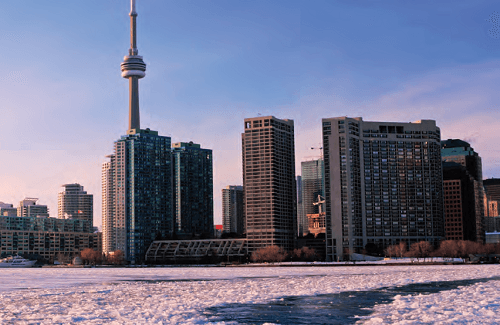 January
Following a tough 2016 for BC's real estate industry, in which home prices fell after implementation of a foreign buyer tax, pundits weighed in on whether it was time to worry.
"If you look at the recent sales stats, we have decreasing supply, and you've still got 40,000- plus people per year migrating into BC," said
Dustan Woodhouse
of
DLC
Canadian Mortgage Experts. "Those 40,000 people all have to live somewhere. And we are not building at the pace to account for that."
Woodhouse was proven correct. According to the latest CREA stats, prices rebounded 18.4% year-over-year, and sales were up 9.9%.
February
At the beginning of February, a number of mortgage industry players attended a standing committee of Parliament to share their recommendations on how the government could tweak 2016's mortgage rule changes.
"This is the only time the government has made changes unilaterally and very quickly without proper consultation, and that is having a massive impact on Canadians and their families," DLC head
Gary Mauris
told the committee. But as the rest of the year unfolded, the industry's calls for a halt to further regulation would be completely ignored.
March
In March, CMP asked industry players whether the runaway Toronto market should consider a foreign buyer tax similar to Vancouver's.
"When the idea of introducing a foreign buyer tax in Ontario surfaced last year, TREB cautioned it would be a knee-jerk reaction before knowing whether a problem existed," said Larry Cerqua, president of the Toronto Real Estate Board. "There was little in the way of reliable data on the issue."
April
By mid-April, the Ontario government had rolled out its Fair Housing Plan, which included the expected foreign buyer tax, along with new rent-control measures and initiatives to create more affordable housing.
Many felt the provincial government had missed the mark. "We have agreed strongly that it's a supply issue here, and really, none of the actions will increase the housing supply," said Bob Finnigan, president and COO of the Canadian Home Builders Association. "The bottom line is there is no quick, easy fix to housing supply."
May
Home Capital Group had a rough 2017 – an OSC investigation, dwindling deposits and a sell-off of a portion of its book all contributed to the lender's market share dropping. May marked the nadir of the company's troubles, but brokers remained divided on whether to stand by the embattled lender.
"We are not sending
Home Trust
any deals at this point, as we fear their ability to fund the mortgages at closing has been compromised," said
Dan Eisner
of TrueNorth Mortgage. However, Admore Financial Services' Geoff Carnevale insisted that "they've supported my business and the broker channel for years, and I'm going to keep supporting them until somebody tells me I can't."
June
At the beginning of summer, Toronto's market started to see a dip as the Fair Housing Plan took effect. "This [month's] Toronto Real Estate Board data makes official what we expected: the GTA market is following in Vancouver's footsteps," wrote TD Bank econo-mists Michael Dolega and Diana Petramala in a research note.
July
Home Trust made headlines once again after it announced an agreement with KingSett Capital to sell a commercial mortgage portfolio valued at around $1.2 billion. It was swiftly followed by the appointment of industry veteran Yousry Bissada as Home Capital Group's new CEO. But it wasn't until Warren Buffett announced that Berkshire Hathaway would offer Home Capital a substantial bailout package that the industry truly breathed a sigh of relief.
August
Industry talk in August was firmly focused on the Bank of Canada's first increase to its overnight rate in seven years. The move had industry pundits speculating about further increases. "Right now the odds are in favour of another increase, likely another 25 basis points," predicted Craig Howie, a GTA-based broker.
September
September brought with it some indication as to how impactful 2016's mortgage rule changes had been. A study by Royal LePage found that many millennials – 49% – had decreased their chances of getting into the market.
October
October had the industry reeling from another Bank of Canada rate hike that was announced the month before, bringing the overnight rate to 1%. While predicted by some in the industry, the move came as a surprise to others.
"We believe the case for rate hikes is strong," said BMO chief economist Doug Porter. "Unfortunately, we heard absolutely nothing about that case from the bank over the past two months."
November
OSFI dropped a bombshell with its update to B-20, which included a stress test for uninsured mortgages. The move was met with criticism from brokers, lenders and associations alike. "We have some concerns that the stress test will push some borrowers to non-federally regulated lenders, which will shift risk outside of the regulated space," said Neil Parmenter, CEO of the Canadian Bankers Association.
December and beyond
What does the year ahead hold? More of the same, it would seem. In fact, last year's prediction could easily be applied to 2018: "Brokers and lenders will continue to grapple with the mortgage rule changes as the markets feel the effects ... As the cost to lend money increases, so too will interest rates."