Invis broker Troy Resvick's career in banking – and then lending have helped him thrive in his most recent role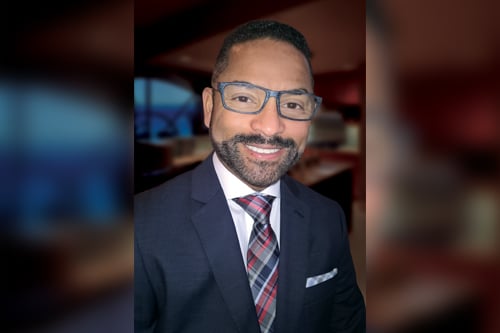 Troy Resvick
, managing partner with Invis Resvick & Associates Mortgage Advisors, didn't take the most conventional path to the mortgage industry. But when he did eventually arrive, he had no doubt that it was for him.
"I started out managing some retail and got into the insurance industry, which led me to a career in banking with Metro Savings Credit Union, now called Coast Capital Savings," Resvick says.
That was followed by a jump to lending. "I did the investment side of things for a while and got into personal and mortgage lending," he says. "I really enjoyed employing some of the best practices from the investment side to help people manage their debt load."
While working for a local credit union, Resvick gained insight into the mortgage industry. After a decade in banking, he eventually settled into a position as an underwriter with
MCAP
. "It was a combination of the banking expertise and the entrepreneurial spirit that a lot of brokers have," he says of what led him to the industry. "In 2000 when I started at
MCAP
, it was in a high-growth stage, and there were a lot of new brokers coming into the industry. The old guard had set the way, and now you have a lot of new people – like Jared [Dreyer] and Faisal Panjwani and other key brokers in the industry – that are really putting their mark on the industry."
Resvick met these and other influential players during his time at MCAP, and he realized just how solid the industry's foundation was. "It was a conversation with Gord Dahlen, who was at the time regional VP with Invis, that gave me insight into what the industry was, and I never looked back," he says.
Armed with a bevy of lending and banking experience, Resvick began working as a broker, and was able to kickstart a successful career.
"It's really been a blessing to have gone that path in my career," he says. "Having an understanding of what the underwriters are looking for and the processes they're dealing with allows me to build a lot of my systems around what the lenders require. That has helped me in every aspect of the business.
"At the end of the day, we're trying to get deals done efficiently," he adds. "Being able to align yourself with each lender's model to be more efficient is one of the keys to getting deals done."
An eye on evolution
Resvick has always believed the broker channel provides Canadian consumers with the best advice and the clearest path to the best mortgage options – and despite pervasive change in the industry, that remains a constant.
"This industry, like every industry, will evolve," he says. "It will adapt quickly, and brokers have clearly proven that they can do that better than most industries. At the end of the day, they are still providing the best mortgage solutions for their customers."
Resvick, who also serves as the president of CMBA in British Columbia, believes the industry must pull together to tackle the future as a united front.
"The [recent] changes have really brought the industry together," he says. "Going back to 2014, these changes have made a situation where brokers and their associations and the lenders have had to come together to address them. It's helped solidify and get everyone on one side of the table.
"At the end of the day, while we're competing in many areas for business – lenders are competing to get broker business, and brokers are competing to get consumer business – the industry has proven its ability to come together to face these challenges and provide meaningful and practical solutions."
Of course, that doesn't mean that Resvick's organization and others are prepared to give up the fight. "Some of these changes we don't like, and we want consultation with the government," he says, "but the industry has done a good job adapting."
Building the brand
Increasing public awareness of what it is brokers do – and what they offer to Canadian homebuyers – is something Resvick believes will help the industry weather any future storms. As such, he's particularly proud of the CMBA's efforts to have the title 'mortgage broker' registered as a trademark.
"Being able to differentiate mortgage brokers from the rest of the mortgage providers out there – such as the bank representatives who put themselves out as brokers who really don't have the same educational requirements and licensing – that's where CMBA-BC and CMBA national have come out with the Mortgage Brokers brand, much like the R for Realtor."
That brand, Resvick adds, offers brokers a clear way to separate themselves from the pack, giving them a boost as they attempt to navigate an increasingly challenging industry.