Sally Kwan of ETC Mortgage reveals how she went from knowing nothing about the industry to becoming an award-winning broker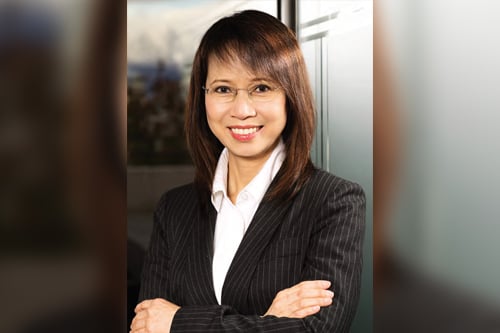 CMP: What made you first get into the mortgage broker industry?
Sally Kwan: I never planned on getting into the mortgage broker industry. Actually, when I saw a job advertised for a broker, I thought, what is a mortgage broker? I came from Hong Kong, where there are no mortgage brokers. But a friend told me that it's like working for the bank, except that you're self-employed and you can control your own time. It sounded good! That's history now – I've been in the industry in Canada for 25 years.

CMP: How would you describe your time in the industry?
SK: It's been a very enjoyable career because every day is different. It's a very challenging but very happy industry. When a client wants to buy a home and you can satisfy them with good financing – or a range of financing – they are so happy. It's great to help people. The banks are also appreciative because you give them good clients and good business, and we're happy because we get paid.

CMP: How have the recent regulatory changes impacted you and your clients?
SK: I've seen a lot more deals be declined by the big banks. As a result, those declined deals are being pushed to B and C lenders – we're seeing that happen more and more. Also, before the regulations, people were able to refinance and release money to buy another property, but it's now harder to do that with A lenders. It has created challenges for me. It looks like we're back to the '90s, when I first started in the industry. At that time, there was also quite a lot of B and C lending.

I operate mainly in the Lower Mainland, and I think the B and C lenders will see even more deals this year. I have heard from a couple of these lenders that they are extremely busy doing deals. When you work with A lenders these days, the guidelines are really strict. If you are in a time crunch, that creates a challenge. B and C lenders have much quicker turnaround times.

It's still too early to say whether I will beat my sales volume from 2015 or 2016 – hopefully I will be more or less at the same level. It will be challenging to exceed those years.

CMP: What's your view on the foreign buyer tax in BC?
SK: It did have a bit of an effect on the market, but I don't think it will have the impact on house prices that the government hopes or expects it will. Just like any other taxes, over time, people get used to it.

CMP: What's the secret behind your success?
SK: There is no secret – you just have to enjoy what you do and be self-disciplined. That's most important. Do your best to match the needs of both sides – the client and the lender. The broker is like a bridge between the two.

I enjoy the people side of the business because I have different types of clients, and I like chatting with them and understanding what their real needs are. Sometimes the things they want may not be what they need. You really have to sit down and get to know them. I see all of my clients at least once or twice to understand their short- and long-term needs. After understanding what they need, you can present options.
I get most of my new clients through referrals, but I do some advertisements and also belong to some business organizations.

CMP: What do you get up to in your spare time?
SK: Normally, if I have time off, I go away for trips. I try to get away three or four times a year.

I also love reading books, but not fiction. I like to read up on all types of subjects. When I went to the UK, I went to Buckingham Palace, so I bought a book on the queen. I like to learn about what people have gone through, to look at other people's lives and see what their strengths and weaknesses are and how I can learn from them.