The company is aiming to streamline lead generation for its broker partners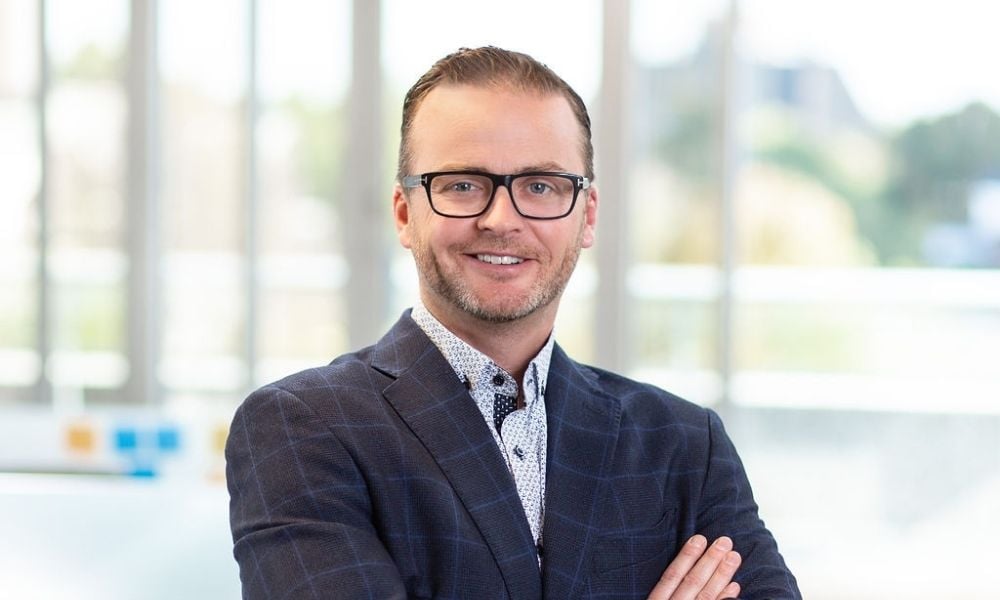 In the past, comparison sites might have been viewed as something of a race to the bottom where mortgage professionals are concerned, with only companies boasting the lowest rate generating leads from those sites – often for tiny slices of commission.
That's a perception that could be about to change, with online aggregator RATESDOTCA working to present a more tailored set of choices for customers – and streamlining lead generation for mortgage brokers in the process.
Sean Widdess (pictured top), the company's head of strategic partnerships, told Canadian Mortgage Professional that a process implemented in April 2020 walks consumers through questions more relevant to their personal situation – for instance, whether they were seeking to renew, purchase or refinance.
"From there, we match the consumer with a rate that's available to them within our marketplace of partners that we work with – one that's suitable to their needs, and not influenced by factors that may not be relevant," he said.
For mortgage brokers, the benefit is that it ensures a higher number of quality leads, reducing the need to sift through applications that may ultimately go nowhere. Central to the process is a call centre staff of around 300 in Welland, Ontario, overseeing each of RATESDOTCA's verticals and removing false leads.
Read next: What does the Bank of Canada statement mean for variable rates?
"Really what we're trying to accomplish is minimizing fake leads for the mortgage community," Widdess explained. "We actually remove 32% of those leads now, because our job is to introduce consumers to brokers and lenders to have a conversation about mortgages."
That ability to access better leads matters, Widdess said, because generating and chasing leads is significantly different to a referral-based approach – meaning that even mortgage professionals who thrive at knowing their process can find it challenging to close deals based on leads.
The new process also reflects RATESDOTCA's conviction in the vitality of the mortgage broker profession.
"We love the fact that they can give consumers great advice," he said. "They offer options. Often, clients find that when they speak to a broker, their personal circumstances might lead to a different mortgage product more suitable to their needs – and [the broker] can give other options.
"The broker community has been a staple in our business and all of our verticals, and we think there's a huge upside to the growth of this."
The company is seeking brokers who have a budget and commitment to the business model that using its approach entails – particularly because while brokers can cap the number of leads they receive from the site, their daily lead order will come in 24 hours a day, seven days a week.
That means brokers who are already experts in dealing with customers through that type of model and providing expert advice that's not just based on the lowest rate available are top of mind for RATESDOTCA in its plans for the future.
Read next: Interest rate hikes might have a knock-on effect on renovation budgets – observers
"Ultimately, our brand is a reflection of our business partners. When someone has a consumer experience with the broker, it will affect our brand as well," Widdess said. "We need to make sure that the people we are working with are very committed to this business model and dedicate resources, time and efforts around this."
Widdess highlighted the changes that have come about in the mortgage process in recent years – not only as a result of the COVID-19 pandemic, but through a wider shift to digital solutions in general.
While many consumers are happy to seek advice from mortgage professionals, few are now willing to jump in their car and make a lengthy round trip simply to do that, he said, with an increasing number favouring an approach that lets them conduct those meetings and upload documents from their homes.
It's no surprise, then, that he said RATESDOTCA has seen consistent growth thanks to that ever-accelerating shift to online ways of doing business among consumers.
"There's no doubt in our mind that we're seeing more and more consumers come to our site, and that it's growing at a pretty healthy rate," he said. "We know from every business in the world that people shop and do business online – and consumers are [increasingly] using comparison and aggregator sites as a way to do business."