Most clients were aware of the possibility rates would go up, broker says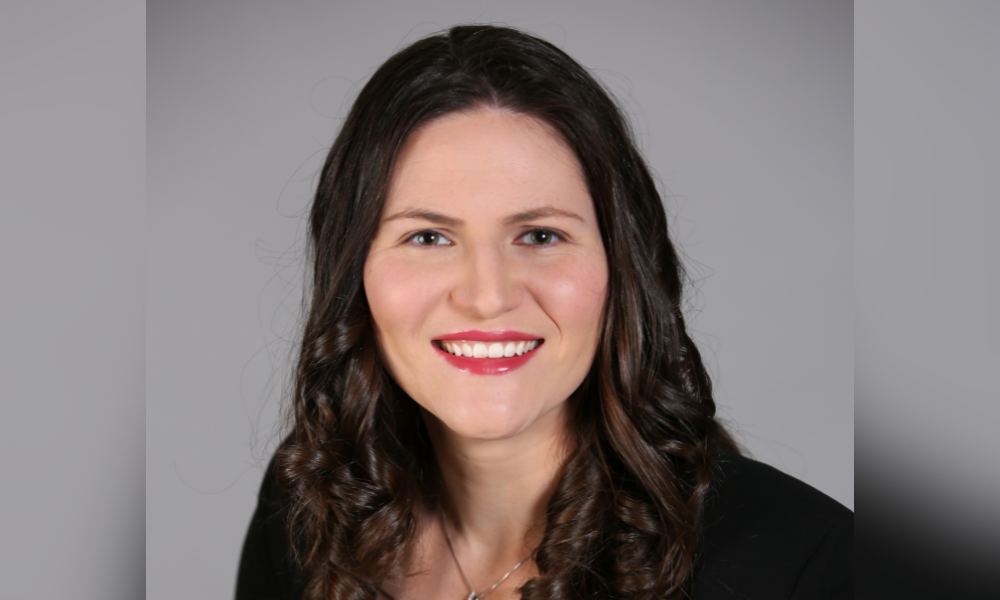 Variable mortgages rates are climbing again in the wake of the Bank of Canada's latest hike last week – and the news has been followed by a flurry of calls from borrowers enquiring about locking into a fixed rate, according to a Toronto-based broker.
Leah Zlatkin (pictured), mortgage broker and LowestRates.ca expert, told Canadian Mortgage Professional her phone had been "ringing off the hook" in the days following the central bank's announcement, though she has been careful in recent months to keep clients apprised of their options and the prospect of variable rates spiking.
"I started reaching out to my people around the fifth hike [in 2022] just saying, 'Hey, do you want to lock in for a fixed in case we see rates continuing going up, and then at that point you can pull the trigger and move?'" she said.
"Even when things were quiet, I was reaching out to people saying, 'Hey, are you happy? Do you want to get a preapproval, just in case?' And so I've had quite a few of those people who were still hanging on to their variables all of a sudden call me and say, 'Hey, I know you submitted me for a fixed rate – do we still have that?'"
That's significant, she said, because it shows even many of those who were holding out hope for a prolonged period of time that rates would eventually come down are now gravitating towards fixed rates, having lost faith in the prospect of a variable downturn.
What are brokers advising clients in light of the latest BoC hike?
Last week's increase was something of a surprise, with economists surveyed by Reuters before the announcement having largely expected the Bank to hold fire on a further hike despite some indications that the economy continued to operate at an elevated level.
Still, little has changed in terms of the best advice for clients despite that rate jump, Zlatkin said. "I've been telling people two- and three-year fixed [are the best options] for a while now. That's still the line that I'm going to tell with many of my clients," she explained.
However, five-year Government of Canada bond yields started to climb in recent weeks – and rose further after the Bank's latest decision – indicating that fixed rates, already on the up, are set to increase even more, Zlatkin noted.
In that environment, the importance of the role played by mortgage brokers and agents is set to come into even sharper focus.
"We're in a rising-rate environment. Whether you're thinking variable or whether you're thinking fixed, everybody's rates are going up," she said.
"So for me as a broker, this is a really excellent opportunity to call all of my clients, make sure that they're happy where they're at, make sure that they're ready for their renewals that are coming up and to really make the impactful calls to make sure that my clients are safe as we continue on through the summer."
Victor Tran of RATESDOTCA, told Canadian Mortgage Professional that a sizeable recent increase in fixed rates had "put a rush" on a lot of borrowers to look into their renewal options.https://t.co/IdgdCsG5yg#mortgagenews #industrytrends #fixedrate #interestrates

— Canadian Mortgage Professional Magazine (@CMPmagazine) June 12, 2023
Are high mortgage rates a worry as borrowers prepare for renewal?
The possibility of interest rates remaining persistently high with scores of borrowers approaching their renewal date has been flagged as a cause for concern by prominent economists.
Zlatkin said that those borrowers with fixed payments on a variable-rate mortgage were likely to see some payment shock upon renewal. "For many of those people, I think [they] are going to be in trouble at renewal time," she said. "Those people are the ones who are going to be hit hard and they're not going to expect it."
That said, borrowers with a variable rate who have seen their payments increase along with the rate hikes have already been dealing with the reality of higher borrowing costs, Zlatkin said, meaning most are unlikely to face an unexpected surprise when they renew.
In both cases, she noted the efforts being made by lenders to offer longer amortizations in a bid to help borrowers manage the prospect of a payment spike. "I don't think many people are going to be in positions where they can't qualify for their new mortgage, or their new mortgage is going to be unaffordable," she said.
"Most people are still going to qualify, in my opinion, because they qualified at a stress test rate that was much higher than the actual rate that they were being sold, as long as there haven't been material changes to their income."
Make sure to get all the latest news to your inbox on Canada's mortgage and housing markets by signing up for our free daily newsletter here.