More newcomers arrived in Alberta than any other province in the final quarter of 2022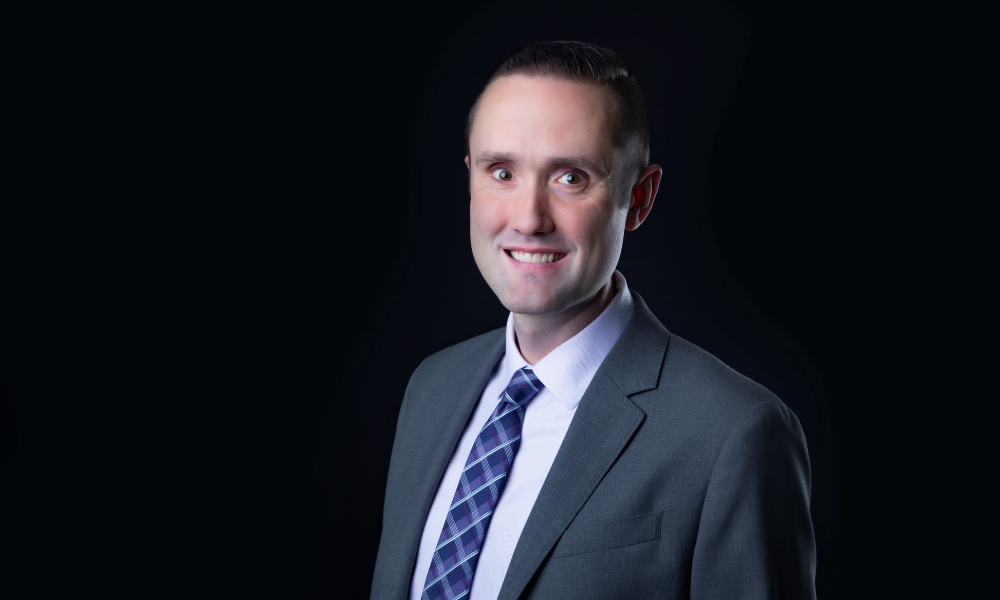 No Canadian province is seeing its population grow at a more rapid pace than Alberta – and strong housing affordability is a key reason behind that trend, according to a prominent mortgage broker based in the province.
Josh Tagg (pictured top) of Axiom Mortgage Solutions told Canadian Mortgage Professional that mild price growth in the Alberta housing market compared with the likes of British Columbia and Ontario had seen an increasing number of out-of-province buyers set their sights on a move there.
Particularly well-represented among that cohort, he noted, are immigrants who landed in other Canadian cites within the past several years before realizing the strong livability offered by Alberta.
"I am regularly speaking with couples who've been in Canada for fewer than four years who have started in the Toronto area and have now come to Alberta because they actually want to own a home and they actually want to be able to afford to live," he said. "The income levels are similar, but the costs are significantly more affordable.
"I really do think that Alberta has the capacity to receive people in a way that allows them to also have the life that they hope to get by coming to Canada. Until wages line up with the cost of living in those other centres, they are going to be difficult places for newcomers to build a good life."
Albertan population growing at a rapid clip
Statistics Canada recently showed that the population growth rate in the final quarter of 2022 was higher in Alberta than any other province, with 45,864 residents arriving there between October and December for a 1% uptick.
The province also welcomed the most net interprovincial migrants across Canada, and on a yearly basis between January 2022 and January 2023 its annual population growth rate edged upwards by 3.7%.
The fact that Alberta's busiest housing markets avoided some of the chaos that engulfed Toronto and Vancouver, which saw red-hot activity amid the pandemic's housing market boom, has ensured prices have remained largely steady – and affordable – in recent times.
Prices remained relatively steady throughout market cooldown
Average home prices in Canada's hottest markets have tended to oscillate wildly, with both Toronto and Vancouver registering huge year-over-year price increases at the height of the market frenzy before seeing values plummet amid a rapid cooldown and higher interest rates.
While Alberta's average prices fell when buyers moved to the sidelines, the comedown was nowhere near as dramatic as in those other markets – and that stability is part of the reason for its current popularity, according to Tagg.
🇨🇦 #immigration accounted for almost all of the rise (97.7%) in Canada's #population

🇨🇦 #Alberta continues to be the #top gainer in net interprovincial #migration

🇨🇦 Know latest province-wise #Canada population and #interprovincial migration 👇https://t.co/NX1HYZBVKK

— INC - Immigration News Canada (@CanadaImmigra20) March 23, 2023
"It seems like it's Alberta's time to shine," he said. "We've watched from the sideline as our market's been a little bit sluggish over the years pre-COVID, and seen with some envy what's going on in the Vancouver market or the Toronto area.
"We've had some price appreciation, of course, during COVID – but it wasn't so wild that it needed a massive correction like we've observed elsewhere in the country. The peak benchmark price in Calgary was $546,000 in May of 2022, and the low point on the trough was in December at $518,800.
"From an affordability perspective, Calgary and Edmonton continue to be the most affordable major housing markets in Canada and arguably the most affordable major housing markets in the developed world when we're talking costing homeownership compared to median income."
That's in stark contrast to Toronto, where even despite a massive 17.7% yearly decline between February 2022 and the same month this year, the average home price still clocked in at well over $1 million. While that city continues to attract a massive share of new Canadians – 29.5% in 2021, according to StatCan – its lack of affordability rules it out as a long-term prospect for many newcomers, Tagg said.
"What I'm finding is Alberta seems to be a good place for those newer immigrants," he explained. "Vancouver and Toronto are more cultural centres for sure – but they're [finding] that the cost of living is making it so the dream of living in Canada is more of a nightmare."
What are your thoughts on affordability in the Canadian housing market? Let us know in the comments section below.