As interest rates rise, some borrowers are eyeing the safety of fixed-rate products with terms longer than five years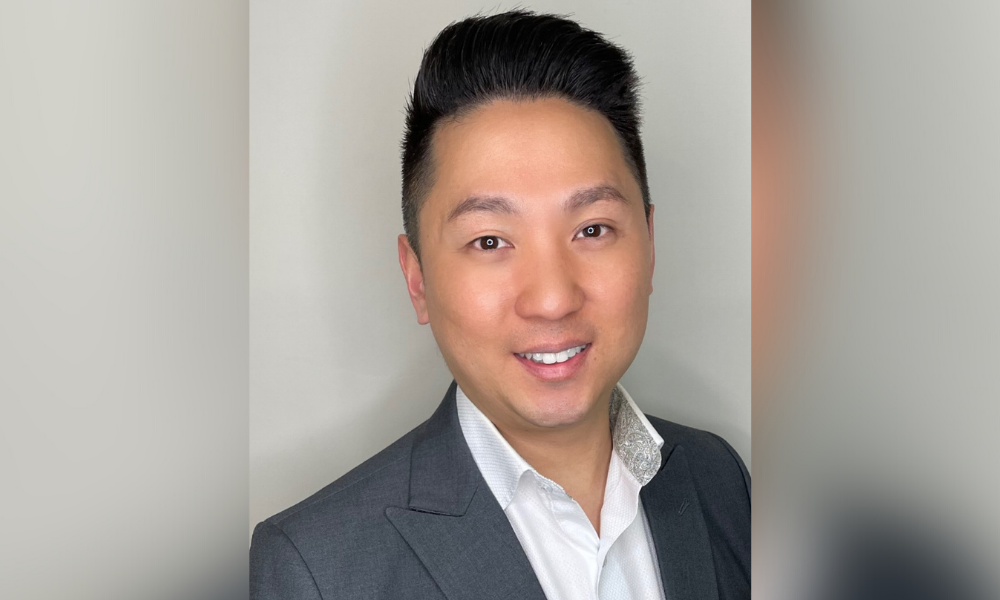 It's a trend that RATESDOTCA expert and licensed mortgage agent Sung Lee (pictured) says inevitably arises ahead of anticipated rate hikes: an uptick in Canadians expressing interest in securing a mortgage term longer than five years.
That cohort of borrowers is unlikely to see any massive spike in numbers following the Bank of Canada's March interest rate announcement, Lee said – but the fact that his team has still noticed a slight bump in enquiries on that issue shows that the rate-increase question is playing on some clients' minds.
"This conversation tends to come up more often whenever we expect rates to start rising [or] we expect multiple increases," he told Canadian Mortgage Professional.
"But you're always going to have some group of individuals that are scared about the number of increases that we're expecting, and really want to lock in for a longer time – and they're willing to pay a premium for that longer certainty."
In the medium term, could fixed-rate offerings of longer than five years see an upswing in popularity? While the market is pricing in multiple Bank of Canada rate hikes in 2022 alone, Lee said the chances of those extra-long fixed term offerings beginning to exceed their usual market share appeared slim.
"You will always have a certain group that will enquire about it, [but] it hasn't surpassed [around] 10% historically for Canada," he said. "But it was a noticeable increase in the enquiries that we were getting. Our team was having more of those conversations than we have over the last couple of years."
Read next: HSBC head on new seven-year fixed offering
In fact, while prospective Bank of Canada rate movement in 2022 – which typically influences the rise and fall of variable mortgage rates – might be giving some customers pause for thought, Lee said that a majority would probably still view variable products as attractive options for the foreseeable future because of the favourable spread between those and fixed mortgage rates.
RATESDOTCA registered a 147% increase in variable-rate quotes in October 2021 among mortgage seekers, a trend that was largely spurred by those slashed interest rates that saw variable rates plunge below 1% in some cases.
In a recent CMP survey, a clear majority of mortgage brokers anticipated a 0.25% increase in the Bank of Canada's benchmark rate in its March interest rate announcement – although some observers believe that the rising threat of inflation and other factors could compel the central bank to introduce hikes of more than a quarter-point in its future statements.
Annual inflation in Canada recently hit its highest mark for over 30 years, with Statistics Canada revealing that it passed the 5% mark in January – the first time it has done so since September 1991.
The Bank had also acknowledged in its January 26 rate announcement that core measures of inflation had edged up since October, but reaffirmed that it expected a "reasonably quick" decline in inflation to about 3% by the end of 2022.
Read next: Inflation hits milestone high in Canada
The size of hit that variable-rate borrowers would take in the eventuality of a 50-basis-point hike depended largely on the individual circumstance of those mortgage customers, Lee said, and those who had snuck in just under the line potentially face a tight squeeze if variable rates start to creep up at more than a quarter-basis-point clip.
"Although we do the stress test, a lot of things that we don't factor in are day-to-day expenses," he pointed out. "While we assume that most people have built in some kind of wiggle room, should rates go up a lot of things could have changed from when they first got qualified.
"For people who have not been focused on their budget and being conservative, and the ones that are kind of on that borderline – it could impact them."
With that in mind, Lee reiterated his belief in the importance and value of the mortgage professional's ability to assess the ability of each client to tolerate and withstand fluctuations in the market through clear communication and detailed conversations.
"The only thing we have to keep reminding people is that for anyone who's worried and uncertain, consult with a mortgage professional," he said.
"You can rely on them for their opinion, assessing KYC [Know Your Customer] and figuring out what the best solution is and how to prepare yourself for future rate increases. Consumers can rely on brokers for that sort of information."