The ability to guide clients through an unpredictable economic climate is a huge asset for mortgage professionals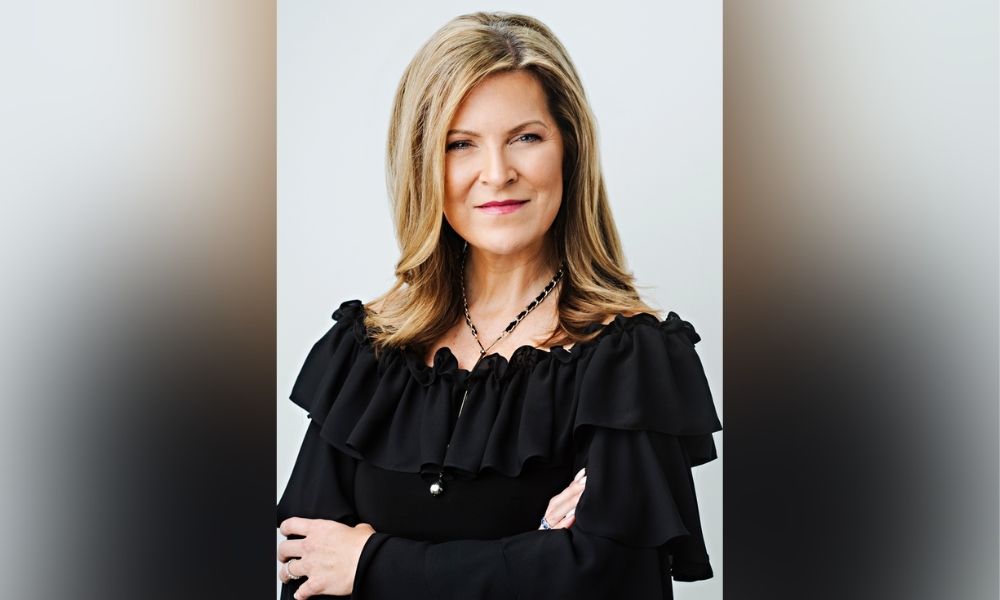 The value provided by mortgage agents and brokers can come into sharp focus during times of economic uncertainty – something that's been in ample evidence in recent weeks.
As interest rates creep resolutely upward and Canada's housing market starts to ease off from the frenetic pace set during the pandemic era, the ability of mortgage professionals to guide their clients through testing times has come to the fore.
Moving beyond a mere transaction-based approach and focusing on building lasting relationships with clients remain top of mind for one well-known member of Ontario's mortgage industry, who's urging brokers and agents to step up to the plate and provide unsurpassed service to clients in the current unpredictable economic climate.
Tracy Valko (pictured top), principal broker and founder at the Kitchener-based Valko Financial, told Canadian Mortgage Professional that keeping apprised of the latest market developments and offering empathetic support to clients were two of brokers' foremost responsibilities at present.
"Making sure that [clients] understand and that they come to you for advice is key as a mortgage professional," she said. "We're not here just for the transaction… It's not a one and done. You have to educate, inform and support your clients through different types of economic turmoil.
"You have to do a lot more hand holding, so I think as much as people are exhausted in this industry, I think [they] have to get their own emotional game on. They really have to be connected to what's going on in the market – how is it going to relate to your clients, to their families? – and become more emotionally connected."
Read next: Toronto home sales plummet 27% in April
It's essential that clients realize the valuable role that mortgage professionals can play in providing market insights and advice, Valko said, which means the onus is on brokers and agents to establish themselves as a reliable and authoritative source of information on everything from rate trajectories to housing market trends.
"I think it's really important that people take the time as a mortgage professional [and] make sure you know what's going on in this market," she said. "The first thing you should do at the top of every morning is to look at what's going on in this market.
"If you don't understand it, make sure you get the education and understand it, because your role and your responsibility is to make sure you inform your clients."
A prominent cause for concern among clients of late has been whether or not to lock in their mortgage – an issue that's proven especially problematic with current fixed rates still significantly higher than their variable counterparts, meaning many homeowners are unable to afford the increase.
Staying the course on a variable rate usually means that a borrower pays less interest on their mortgage over the length of their term, Valko said – although impending rate hikes could pose a challenge for those who chose a variable rate without budgeting for a possible move away from the record-low-rate environment.
Read next: FSRA on new education requirements for Ontario agents
"Eventually that's got to come up to a normal market, and [some borrowers] just didn't adjust their budget to reflect a normal market," she said.
The Bank of Canada's next announcement on its trendsetting interest rate is due to take place at the beginning of June, with expectations ramping up that it will introduce a second consecutive "oversized" rate hike of a half basis point or more.
Still, while the news that some of Canada's major markets including Toronto and Vancouver posted sizeable year-over-year sales declines last month has recently dominated headlines, Valko said it's important to realize that last year was an "anomaly" in its record-high levels of activity – and that both sales and interest rates are returning towards normality.
"We're back to a normal market. What drove that is obviously an increase in interest rates; that for sure has definitely slowed down the market because any person looking at [higher rates] thinks of it as catastrophic – it takes them a while to digest it," she said.
"I think they need to digest it and see how it plays out in their world before they actually get back in the market. I think we're still going to have a busy market – it's just not going to be busy like it was last year."