Activity to date in this year's first quarter "feels like 2021," according to Toronto broker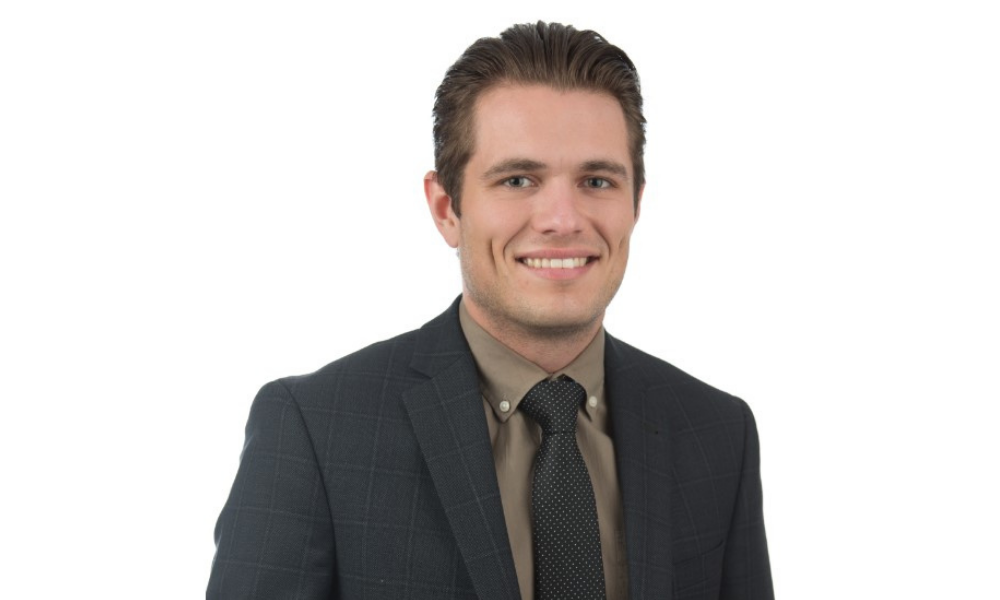 With the first quarter of 2022 already well underway, has Canada's mortgage market witnessed any letup from the frenetic pace it's set since the beginning of the COVID-19 pandemic?
This year to date has been just as hectic as the last two, according to a Toronto-based broker who told Canadian Mortgage Professional that high demand and soaring house prices continued to dominate a market that looks eerily similar to that of 2021.
"As of now, there's really no sign of this slowing down," Matthew O'Neil (pictured top), a broker with Axiom Mortgage Solutions, said. "If we look at January and February, and the kind of activity that's coming across our desks, it feels like 2021. There's really no change of pace on our end."
The Canadian Real Estate Association (CREA) revealed in January that its House Price Index rose by over 26% last year, marking the sharpest annual increase on record as the average cost of a home in Canada surged past $713,000.
That's a trend that O'Neil said mirrored his conversations with realtors, some of whom had estimated that homebuyers who purchased a freehold property in the Greater Toronto Area (GTA) in October would have already seen the value of their home climb a further $300,000.
One to watch in 2022, he said, would be the condo market, with "real opportunity" in that area – which has traditionally lagged behind the freehold market in terms of price appreciation, even in pre-pandemic times.
"I'd say if there's opportunity for buyers, I think it would be in the condo market because if house prices go up 30% and the condos don't go up at all, then there's got to be some trickle-down effect there eventually to the condo market," he said.
Read next: How will a return to the office impact the mortgage market?
An unsurprising consequence of those ever-climbing house prices has seen homebuyers – particularly those dipping their toes in the market for the first time – turn their sights towards smaller markets than the bloated, overheated city centres (especially Toronto) that have experienced the strongest rises in property values.
Still, with pandemic restrictions easing across the country and a possible end in sight to the all-week work-from-home arrangements that have become the norm for many Canadians, O'Neil said that a number of clients who had left the city during the early stages of the pandemic were now preparing to move back as a return to the office beckons.
A pandemic-era trend that's been noted in the mortgage industry has been the increasing prevalence of lenders requiring additional employment documentation from prospective borrowers and seeking clarification on whether their remote-working arrangements are permanent or temporary.
O'Neil said that many lenders hadn't required letters of employment to be produced before the pandemic, with T4s and paystubs sufficing to underwrite the income – but that the criteria had tightened noticeably since then.
"Definitely a recent trend [is] more specific questions," he said. "Another thing… is that any time you're self-employed, we need business bank statements to show that [borrowers] are actually still self-employed and earning an income. [Those are] all new conditions, as well."
Read next: RMG's Valko: refinancing a trend to watch in 2022
As the Bank of Canada's latest decision on its benchmark policy rate looms – that announcement is due to be made on March 02 – the days of rock-bottom low interest rates appear to be nearing an end for Canadians.
Has that caused a short-term surge on the country's mortgage and housing markets, with multiple rate hikes potentially on the horizon in 2022? O'Neil said impending rate increases could have lit a fuse under the market to some extent in the early part of the year, although he added that they were unlikely to have a huge impact when they do arrive.
"Any time there's any [news] related to interest rates in our industry, it's going to spark fire and curiosity and interest," he said. "If clients were on the fence, they might think, 'If rates are going to go up, we should lock in now.'
"But fixed rates are already above 3% right now, and variable rates are still around 1.5%. So even with rates going up, the variable rates might level out to where the fixed rates are now. Is that really going to deter people from buying a house? I think the answer is 'no'."