Possibilities and challenges have emerged from the cooldown, says mortgage executive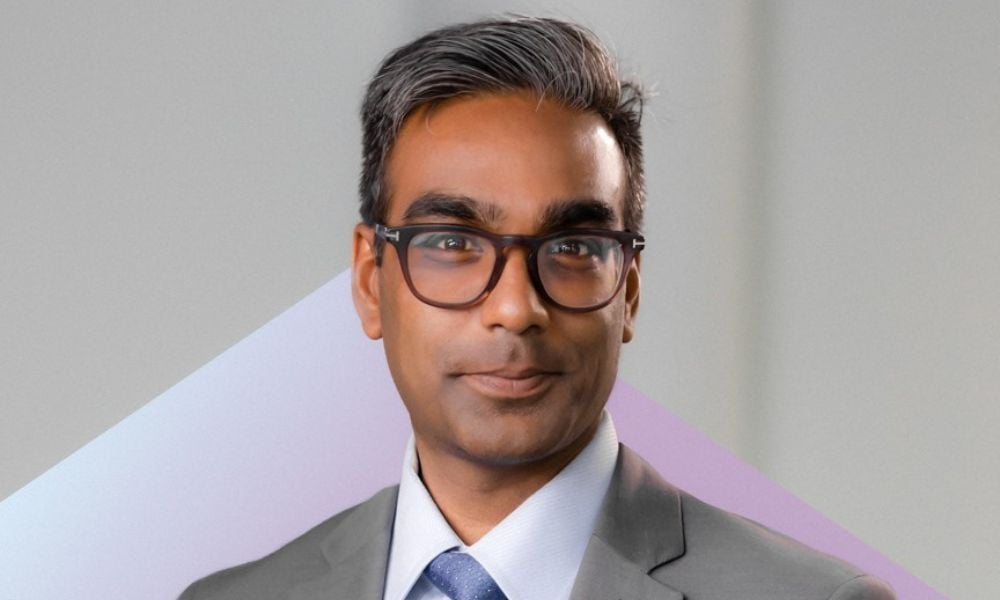 The housing and mortgage markets may have cooled off substantially in recent weeks – but that's bringing opportunity for buyers including greater choice and less competition from rival bidders, according to a prominent industry figure.
Shubha Dasgupta (pictured), president and CEO of the Pineapple broker network, told Canadian Mortgage Professional that the recent slowdown, which has seen home sales activity drop off across many markets, has removed some of the intensity from the purchasing process and provided some welcome respite for buyers and brokers alike – not least because supply is becoming available at last.
"We're seeing growing inventory in this market, which means that buyers no longer have to make a decision in 15 minutes on whether to buy a home or not and have that fear of missing out on an opportunity," he explained.
"I think buyers are going to have a more comfortable shopping experience and the opportunity to shop around and make a well-thought-out offer and decision on that property."
The easing of that supply shortage, coupled with rising interest rates and fewer buyers, has resulted in fewer bidding wars, more reasonable purchase amounts and the opportunity for Canadians to make a more rational decision on buying a home, Dasgupta said.
That can only be good news for brokers, with Dasgupta – who also serves as president of the Canadian Mortgage Brokers Association – Ontario (CMBA-ON) – highlighting the peace of mind the current climate can provide mortgage professionals.
Read next: Are buyers turning their back on Canada's housing market?
"When you look at the market as it's been for the last few months and last few years, it's been heavily focused on the seller's market," he said. "That's very disadvantageous to a lot of our clients in the broker community because our clients are purchasing homes, and that very heavily focused seller's market was not doing them any benefits.
"So I think having a more balanced market, as we're seeing today, is certainly more suitable for accommodating our industry and our clients."
Opportunities, challenges for first-time buyers
Indeed, the cooldown may be long overdue for a segment of the market that's faced a steep uphill climb to purchase a property over the past couple of years: first-time buyers, who've found themselves frequently squeezed out due to affordability challenges and intensive competition.
New entrants to the market who have solid income, employment and can afford a down payment will be well positioned in the current environment, Dasgupta said – although he also emphasized that current mortgage qualifying rules remain a significant obstacle for that cohort.
"The stress test is certainly holding a lot of people back and I know that something is going to need to be done as we continue to see what happens in the interest rate landscape of Canada over the coming months ahead," he noted. "We're going to need the government to keep a close eye on this and re-evaluate the current stress test."
Read next: How Canada's market shift is affecting purchases and renewals
Those problems are especially pronounced for borrowers who choose a fixed-rate mortgage, Dasgupta said. That's because of new rules introduced last year meaning that borrowers must qualify at the higher of 5.25% or the contract rate plus 2%: under those criteria, borrowers who choose a fixed option are having to prove they can afford a rate between 6% and 7% as fixed rates creep upwards.
"That's just too hard," Dasgupta said. "The other thing that's doing is creating what I'm calling a five-year variable rate funnel, where more and more Canadian homebuyers – specifically first-time homebuyers – are getting pushed into a variable rate because that allows them to qualify for more money, even though they may not be best suited for the risk of a variable rate mortgage."
Other trends
Despite the recent slowdown, house prices remain prohibitively high for many borrowers, a continuing trend that could see options like co-ownership become more prevalent in the Canadian housing market, according to Dasgupta.
"I think that's a trend that's slowly becoming more [under] consideration in the North American market, specifically here in Canada as we're seeing more first-time homebuyers struggle to purchase in different geographic areas and different pockets of the country as prices become higher," he said.
That would likely represent more of a short-term solution, he added, because of the fact that most Canadians interested in the housing market ultimately want a property of their own.
Other initiatives, such as in-law suites and laneway housing, are also becoming increasingly common, he said, as Canadians search for new ways to purchase a home amid those affordability struggles.
"We're seeing more and more Canadians entering into laneway housings and opportunities for them to add a co-unit to support these higher living costs," he said, "or in-law suites that do the same and offset some of the higher costs that they're seeing."