Nearly half of Canadians are spending 50% or more of their incomes on housing costs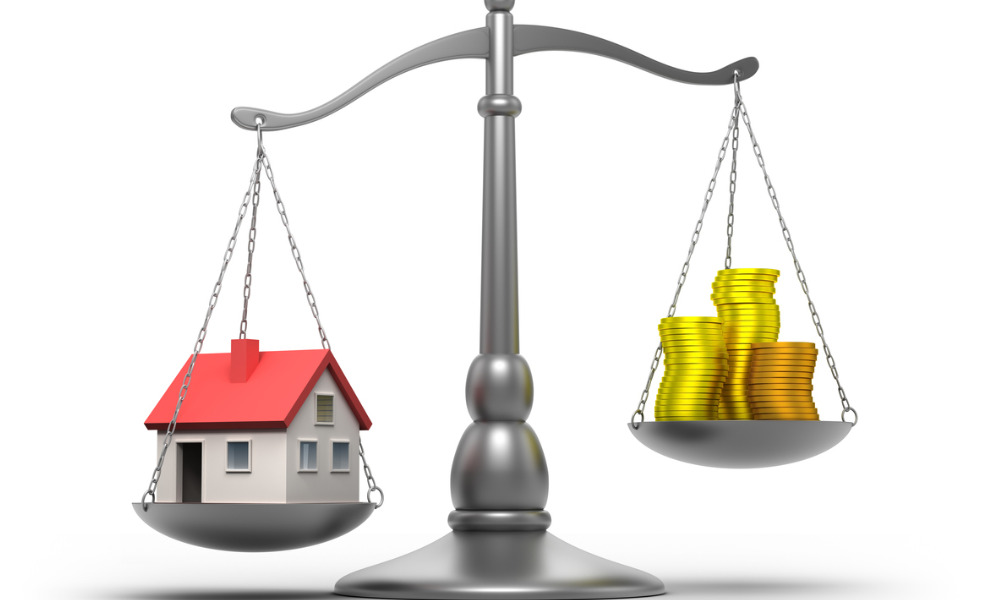 For the second year in a row, lack of housing affordability has been cited by Canadians as a top concern alongside inflation and access to healthcare, according to a new survey by Habitat for Humanity Canada.
The study found that nearly half of Canadians (49%) reported that they are spending 50% or more of their household incomes on housing costs.
The crisis has disproportionately affected young adults in the 18-34 age range, of which 64% said that they are spending at least half of their incomes on housing costs.
Nearly three in five Canadians (58%) admitted that they are worried about sacrificing basic needs like food, living essentials, clothing, and education just to afford their rent or mortgage payments.
An identical share (58%) said that they are worried about their children being able to afford their own homes in the future.
"Canadian homeowners and renters are reaching their breaking point when it comes to juggling the increased cost of living including housing," Habitat for Humanity said in a statement accompanying the release of its poll results.
As many as 92% of respondents indicated a belief that Canada is currently experiencing a shortage of affordable housing, while 94% said that the goal of owning a home is becoming more difficult to reach.
Housing affordability in Canada is at its lowest since the 1980s, and the National Bank of Canada (NBC) predicts no imminent improvement.

Read more: https://t.co/a5dcPcA3yD#MortgageIndustry #HousingMarket #Affordability #HousePrices

— Canadian Mortgage Professional Magazine (@CMPmagazine) November 13, 2023
Policy makers should address the housing crisis ASAP
The poll found that 86% of Canadians agree homeownership creates more stability, while 84% said that ownership strengthens one's financial future and 79% said that ownership leads to better physical and mental health outcomes.
More than two-thirds of respondents (69%) disagreed with the statement that there isn't much that can be done to deal with the housing crisis, while 67% said that the private sector has an important role to play in the creation of more affordable housing.
"Whether it is by improving access to funding for charities and non-profits building needed affordable housing, or through tax changes to reduce costs to build those homes, Habitat for Humanity Canada advocates for an all-in approach that maximizes use of the tools we have available now, while creating more tools and systemic changes to create equitable, sustainable access to safe and decent housing across the housing continuum," the organization said.