Broker gives his verdict on whether first-time buyers are still on the hunt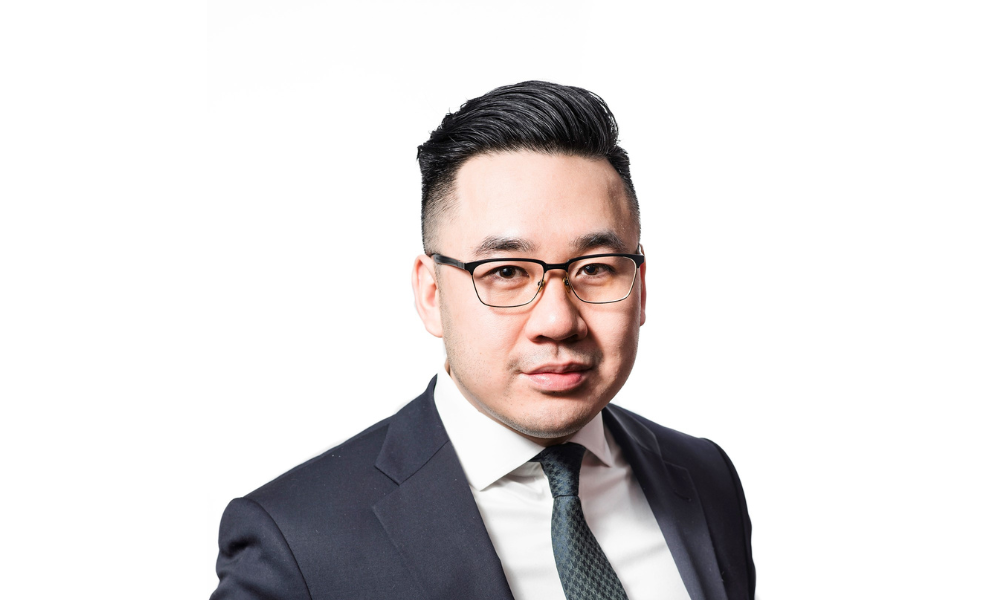 Affordability may be worsening in Toronto's mortgage market – but there are still plenty of first-time buyers on the hunt for a home, according to a mortgage broker based in the city.
Victor Tran (pictured), a mortgage and real estate expert with RATESDOTCA, told Canadian Mortgage Professional that preapprovals were continuing at a noteworthy clip in the current market, although inventory shortages are presenting their fair share of challenges for prospective buyers.
"Recently, we've been extending a lot of preapprovals and rate holds. I still have a lot of clients that are sitting on the sidelines waiting for opportunities," he said. "A lot have been looking for a long time – we're talking about the whole year.
"But of course, supply was really tight, and there wasn't much to choose from, so their rate holds keep expiring. The [maximum] rate hold you can get is four months, so we just keep extending the rate holds over and over again."
Higher rates still having an impact despite first-time buyer enthusiasm
Unsurprisingly, renewals and refinance transactions aren't as common at present, Tran said, with interest rates and borrowing costs having surged during the past year. Still, while rates are also much higher for new buyers compared with during the COVID-19 pandemic, many are availing of rate holds to be able to act quickly if the right property becomes available.
"We haven't seen fixed rates this high for 16 years. But [buyers] are still requesting just to hold the rate in case they rise. If they do find something to purchase, they can just jump on that right away, because the inventory is slowly increasing," he said.
After plunging in the wake of spring banking turmoil in the US, five-year Government of Canada bond yields – which heavily influenced fixed rates – have continued to climb, hovering around the 3.86% mark at time of writing.
That means five-year fixed mortgage rates have also spiked, climbing to around the 5.79% mark with shorter-term mortgages trending even higher.
Nonetheless, with another Bank of Canada rate increase announced last week, variable rates are significantly steeper than their fixed counterparts. "There's really no interest in the variable right now," Tran said. "The fixed rate remains the popular choice."
Doug Porter, Chief Economist at BMO noted that the Bank of Canada's latest rate hike would probably temper the immediate homebuying ambitions of many would-be entrants to the market.https://t.co/QJcWPzTC1A#mortgagenews #mortgagebroker #ratehike #homesales #housingmarket

— Canadian Mortgage Professional Magazine (@CMPmagazine) July 18, 2023
Will there be a better time than now to buy a home in the coming year?
Some would-be buyers may have stepped away from the search for a home as interest rate increases gripped the market last year – but the realization that rates will likely stay high for a prolonged period of time is persuading many that there won't be a better time to purchase, according to Tran.
Although prices are eyewatering, the majority of those buyers are also purchasing a home to live in rather than as an investment or rental property, he added, meaning many feel the high costs are worth paying.
Confidence in the real estate market, meanwhile, remains high. Home prices have rebounded in Toronto in recent months, with the average selling price in the city jumping by 3.2% on a year-over-year basis in June, according to the city's real estate board, and further price growth anticipated.
"[Buyers] understand that these higher rates are here to stay, but they're fairly confident in the real estate market in southern Ontario, especially Toronto," Tran said. "Sure, you're going to be paying an arm and a leg to pay that mortgage every month with taxes and all that as well too – but they're OK with that.
"They're confident that in the long run, the real estate prices will appreciate in Toronto. So [there'll be] bumps in the road, of course, like what we've seen in the past year, but they're not concerned about that because they're purchasing to live in. They're not investors, they're not wanting to rent out or anything like that. So they're OK with these high prices, high rates."
With inventory remaining scarce and a possible ramp-up in demand on the way as immigration surges, Tran said many buyers are anxious to enter the market now before supply potentially begins to dwindle and prices shoot upwards again.
"They want to jump in now before it's too late and prices are not even attainable at that point," he said. "That'll be the mentality with the first-time homebuyers – 'it is what it is,' and try to get it now before it's too late."
Make sure to get all the latest news to your inbox on Canada's mortgage and housing markets by signing up for our free daily newsletter here.