Regulator set to heighten expectations for detection and prevention of fraud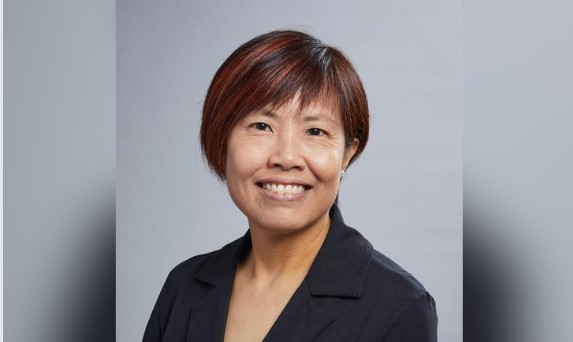 New proposals by Ontario's financial services watchdog on fraud detection and prevention guidance for mortgage professionals are aimed at reinforcing current requirements as well as more explicitly setting out expectations for the sector, according to the regulator's head of mortgage brokerage conduct.
Speaking after the announcement that additional consultations were being held related to guidance on requirements for licensed brokerages, brokers, agents, and administrators to combat fraud, the Financial Services Regulatory Authority of Ontario's (FSRA's) Antoinette Leung told Canadian Mortgage Professional that the regulator was focusing on three key items.
"One is highlighting an individual's responsibility in verifying clients' identity and the authenticity of documents," she said. "The second thing is making sure that our licensed firms – the brokerages and administrators – have the right anti-fraud policies and procedures as well as training in place for their own operations.
"Lastly is reinforcing that management within the licensed firms, include those that are in charge of compliance like principal brokers at brokerages and principal representatives at mortgage administrators, have a role to play in making sure that firms and their staff are preventing and detecting fraud."
Prohibitions already in place state that licensed individuals or firms must not assist others to give falsified or deceptive information or documents, or facilitate fraud in any way. Leung said it was important for mortgage professionals to realize that they can be held accountable even if they claim they weren't aware of having facilitated fraud.
"If it is reasonable to expect that you do some due diligence and you choose not to do that, then you may be accountable," she said. "We did, in the guidance, give some specific actions that firms and individuals can do to really help them demonstrate that they are doing what is reasonable to help identify and possibly prevent fraud."
FSRA is holding additional consultations on guidance that describes requirements for FSRA-licensed mortgage brokers, agents, brokerages and administrators to deter deceptive and fraudulent practices in the mortgage brokering sector. https://t.co/X5PkQbNvnK pic.twitter.com/7u3hLsICqf

— FSRA News (@FSRA_News) March 28, 2023
Mortgage fraud a growing concern in Ontario market
The new proposals arrive amidst a spike in cases of mortgage fraud across the province in 2023, with FSRA's executive vice president, market conduct Huston Loke noting in remarks accompanying the announcement that tighter regulation was required in today's volatile market environment.
During times of high inflation and rising interest rates, he said, "we need to do everything we can to protect individuals and families from becoming victims of fraud."
FSRA has been working on updating its guidance on requirements for mortgage professionals on fraud detection and prevention for some time, Leung said, working internally and speaking with stakeholders on reasonable expectations for the sector.
Some of the explicit actions suggested and highlighted in FSRA's guidance are already in place and common practice, such as requirements for verification documents and clients' identities. Still, Leung encouraged interested parties to provide feedback, with the window for comments and new suggestions open until April 26.
Another trend that's been a big focus of the regulator where mortgage fraud is concerned has been crime perpetrated by firms or individuals that are not FSRA-licensed.
"We want our sector to do their part in helping somebody recognize that there are frauds out there that are being carried out by people outside of FSRA's jurisdiction, or outside of the sector," Leung said.
"In the event that we become aware of those, obviously we work with other law enforcement agencies who have jurisdiction over those parties, and then they would take action as appropriate. And then for us, if we get credible reports of fraud that involves our licensed individuals and firms, of course we're going to review and take action if we need to."
New educational requirements come into effect
Meanwhile, new licensing rules for Ontario agents come into effect tomorrow (April 1), with additional educational requirements for brokers and agents transacting in the private space.
A new Level 2 agent licensing class has been introduced authorizing agents to transact with private lenders such as mortgage investment companies, syndicates, private individuals, agents, brokers and brokerages.
Those who have not completed the additional course are classified as 'Level 1' agents, authorized to deal in mortgages only with financial institutions or lenders approved under the National Housing Act.
What are your thoughts on FSRA's focus on expectations for brokers and agents in preventing and detecting fraudulent activity in the mortgage space? Let us know in the comments section below.