The regulatory body has revealed a new licensing class for agents dealing in private mortgages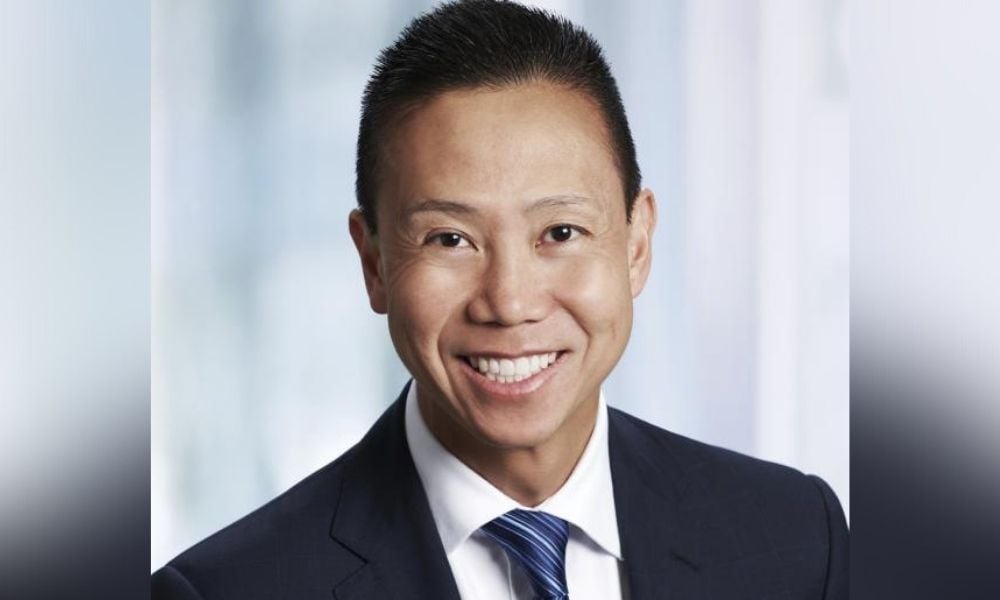 New measures that raise the education level required for Ontario agents to deal in private mortgages are a necessary step to increase consumer protection in that area, the executive vice president of the regulatory body governing broker conduct has said.
Huston Loke (pictured top), of the Financial Services Regulatory Authority of Ontario (FSRA), told Canadian Mortgage Professional that the additional risk facing consumers in the private space was the main reason behind the introduction of a new licensing class for mortgage professionals.
Under the new regulations, which come into effect next April 01, Level 1-classified agents are permitted to arrange mortgages only with "financial institution type lenders" as described in regulation, with Level 2 agents able to arrange mortgages for lenders including private individuals.
"The lending needs of homeowners get met with a combination of large lenders that have the lion's share of market share – large banks and so on," Loke said. "What we've seen is some growth in private lending markets, and private lending arrangements entail additional risks and the requirement for more information so that borrowers can get the product that's right for them.
"It's in that environment of uncertainty, as well as evolution of the products that are available where we're making these changes, which we believe will assist consumers to make sure they're getting the best product for their needs."
The launch of the new course and exam has been pushed back from fall 2022 to early 2023, with brokers and agents now required to pass that exam by October 2023 instead of the earlier deadline of March 2024.
Read more: Private lending – Ontario brokers set to face higher education requirements
To maintain a Level 2 agent or broker licence in the 2024 renewal cycle, agents and brokers are required to complete the Private Mortgages Course by March 31, 2024, or pass a Private Mortgages Course Challenge Exam by October 31, 2023, FSRA said, with the latter only available to those who have at least five years of continuous licensing experience.
For agents and brokers who don't complete the new education requirements by the specified deadline, a Level 1 agent licence will be issued.
In the 2023 renewal cycle, meanwhile, agents with less than one year of experience will receive a Level 1 agent licence, while agents with more than a year of experience will decide with their brokerage whether they are to receive an agent Level 1 or 2 licence.
Those changes reflect FSRA's desire to ensure standards and educational levels for brokers and agents are as high as necessary, Loke said, particularly in an area like private mortgages where risk is significantly greater.
"We've got folks out there that are career agents, doing this all their lives, and we're saying that as of two years from now, you may not arrange for private mortgages – complex mortgages – until you take this additional proficiency and demonstrate that you're qualified to do so," he said.
"I think the environment's changing. Private mortgages are not always problematic, but they've got to be right for the borrower, and so we're changing the regulations to match the need."
While a wide variety of lending solutions are suitable for borrowers with prime credits, good down payments and stable income, Huston emphasized that the new rules had been introduced to provide the necessary protection for those who may not qualify or secure financing with mainline lenders.
Read next: What should be top of mind for brokers in private lending?
"There are others who, for various reasons, will just not qualify, and we need to find ways where they can get into the best product possible for them," he said.
"We believe that by introducing these new rule changes, we will increase the level of proficiency and education for the agents that serve them so that the Ontarians that are in the market for mortgages will be able to get good advice."
The new licensing class has been in the offing for some time, with FSRA's head of financial institutions and mortgage brokerage conduct Antoinette Leung telling Canadian Mortgage Professional in March that the body had been working with the Ministry of Finance on that change.
FSRA has identified consumer protection concerns in private and alternative mortgages in recent times, having spotted practices that it said were "generally not consistent" with regulatory requirements in the mortgage brokering sector.