Tribecca Finance founder Rajan Kaushal harnessed everything he learned working for the family business and ventured out on his own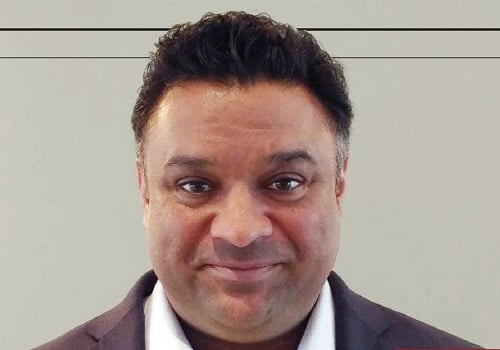 Like many a lender before him, Tribecca Finance president Rajan Kaushal began his career as a mortgage broker but felt he could do more to help people achieve their dreams of homeownership. However, he noticed that, even as a lender, he was constrained by how much he could do.
"What drew me to alternative lending was that I felt I was helping people," Kaushal says. "I realized that many consumers were creditworthy but did not qualify for loans and mortgages under traditional financial institution guidelines. This was my inspiration to establish Tribecca."
In 1999, driven by the desire to offer a multitude of loan and mortgage products backed by a "common-sense approach to lending," Kaushal launched the alternative lender and quickly began filling a need in the marketplace.
"One of the key elements of having a successful business is providing products or services that benefit your customer," he says. "My vision for Tribecca was to implement several mortgage and loan products to meet different needs, whether it be a first mortgage to help people achieve homeownership, a second mortgage to consolidate debts or provide capital to self-employed customers for their business, or a construction loan for someone to build the house of their dreams."
Beginning his career in the broker channel gave Kaushal the insight needed to service the array of borrowers for whom institutional lenders aren't an option. His father, the owner of Interfinance Mortgage Merchants, also imparted invaluable advice and acumen.
"As a broker, I worked with many types of different lenders, banks, trust companies, credit unions and private lenders," Kaushal says. "I got to understand how different lenders think and the differences in their underwriting criteria. I did both residential and commercial mortgages and had an understanding of different underwriting processes and the way different lenders thought, in terms of providing mortgages and why they either would or wouldn't. It was a very good experience to understand different mindsets and underwriting and approval processes – why they would decline deals and what they were looking for. I learned to identify the weaknesses in files."
The sixth sense
Applying common sense to lending is a sticking point for Kaushal, who believes serviceability expectations shouldn't be so stringent.
"We look at it in terms of serviceability and the clients being able to service mortgages," he says. "We look at all aspects – if they're renting out the basement, we look at the basement. There are many different circumstances, and if we get a sense that the borrower can service the mortgage, then we're satisfied, instead of being strict like institutions with GDS and TDS ranges. As long as we feel they can service it, that's what matters. If someone was planning to renovate the home and sell it but their serviceability was tight, we'd deduct payments for the terms. We want to get a sense of what they can service and the real estate's quality."
That approach has helped Tribecca grow, as have the recent B-20 changes. The lender has seen an increase in the volume – and quality – of mortgages it originates. Kaushal compares it to the high times just before the financial crisis a decade ago; the only difference is that the alternative space has grown substantially and the competition has become fierce. However, brokers have come to realize that alternative lending offers far more than chartered banks are willing to.
"Alternative lending has always been around because there's always been a need for it," Kaushal says. "We have a limited amount of institutions in Canada, and they all have certain lending guidelines, so the alternative space has become that much more important. It fills a gap – and has especially in the last couple of years."
Guideline B-20 might have opened a window of opportunity for the alternative space, but it has also created vortex of uncertainty, prompting many who aren't already precluded from entering the market to take a 'wait and see' approach. Kaushal isn't worried, though, because he believes it won't be long until people become used to the new normal. And in the meantime, brokers have a key role to play in facilitating alternative options for their clients.
"It's extremely important for brokers to have relationships with alternative lenders," he says. "Even though clients go to brokers for all kinds of reasons, it's most commonly because they've been turned down by an institution and they're looking for their mortgage broker to provide them options for funding. I think it's imperative that brokers have relationships with alternative lenders, and I only see the alternative space growing."
Giving back
Apart from his work at Tribecca, where Kaushal has poured nearly all of his blood, sweat and tears over the past two decades, there's another cause close to his heart born of tragedy. His brother passed away after a long battle with cancer, and it inspired Kaushal to start a charity in his name.
"My brother, Shayam, passed away at the age of 40 after an eight-year battle with cancer," he says. "He was a mortgage broker and was actively involved in the industry. He was one of the original directors of IMBA and helped build the organization. Shayam was passionate about education and was always willing to help people in the industry by sharing what he learned."
To continue that legacy, Kaushal and his family created the Shayam Kaushal Charitable Foundation, which has raised money for several causes, including cancer research at Mount Sinai Hospital, Free the Children, Autism Ontario and The War Amps.
"It is the mission of the foundation," Kaushal says, "to spread the hope, strength and determination with which Shayam lived his life to those in need."