Homebuying activity should eventually gather pace – but that depends on a few factors, says real estate giant's VP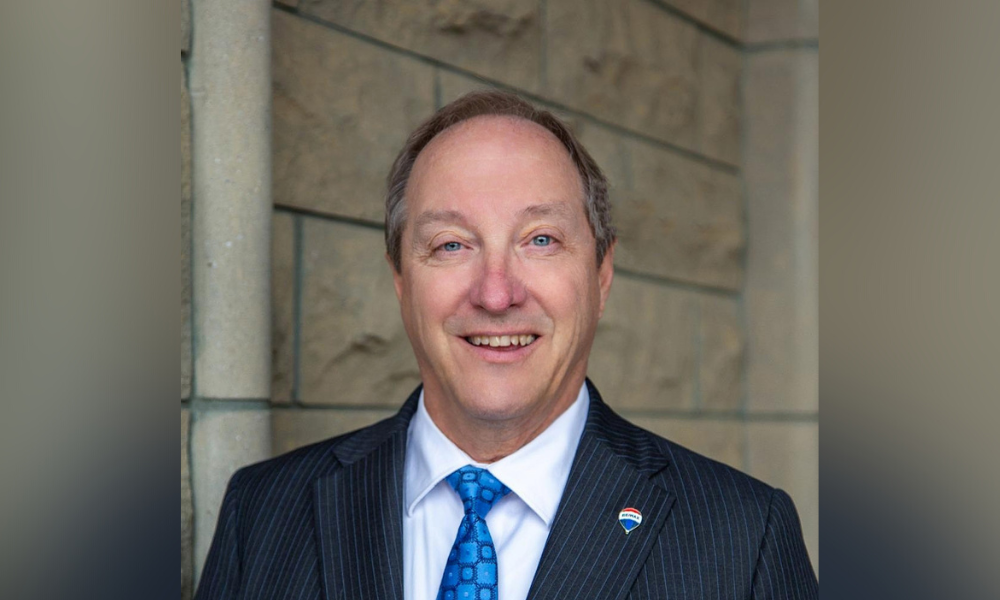 New Canadian real estate statistics show that homebuyers are beginning to adjust to the reality of higher interest rates – but the housing market's months-long correction is likely to continue for a while yet, according to the vice-president of real estate giant RE/MAX Canada.
Speaking with Canadian Mortgage Professional, Elton Ash (pictured) said it's still too soon to expect the market to gather pace again, even after the Canadian Real Estate Association (CREA) announced national home sales increased by 1.3% on a monthly basis in December.
"I think the spring might be a little early for an uptick in the market," he said. "We're certainly going to see more of a return to traditional market rhythms as we move through this rebalancing period that we're experiencing right now.
"The Canadian real estate stats that were just released are showing that consumers are becoming accustomed to the existing interest-rate climate that we're in, because we saw December volumes slightly higher than November. But we're still certainly experiencing a rebalancing of the market overall."
The MLS® Home Price Index edged down 1.6% on a month-over-month basis in December 2022. It now sits about 13% below its peak level in February 2022, but still more than 34% above where it was before the pandemic 👉 https://t.co/yNEAzYimGc #CREAStats pic.twitter.com/QaClVZBPVN

— CREA | ACI (@CREA_ACI) January 16, 2023
Of course, that outlook is highly dependent on positive news on the economic front – especially where interest rates are concerned. While the Bank of Canada indicated in its last policy rate announcement of 2022 that it could be ready to hit pause on its rate-hiking trajectory, that could change if its efforts to cool the economy prove less effective than expected.
Good news in that area arrived on Tuesday, when Statistics Canada revealed inflation is continuing to tick downwards. The consumer price index increased by 6.3% in December, down from 6.8% the previous month, and while that remains well above the central bank's 2% target, it's also fallen slowly but steadily from last summer's 8.1% peak.
"The Bank of Canada will likely do another [increase of] at least a quarter-point," Ash said. "But it certainly is slowing in a recognition that what they're doing is affecting inflation, which is their cause for increasing rates.
"We're anticipating, given existing conditions as they are today, market volumes to really come back to normal in the fall of '23 as consumers become accustomed to interest rates as they are today."
The Consumer Price Index (#CPI) rose 6.3% year over year in December 2022, following a 6.8% increase in November. To learn more: https://t.co/yDBG4qLvgb. pic.twitter.com/quJXsGTiHh

— Statistics Canada (@StatCan_eng) January 17, 2023
How will lack of inventory affect the housing market in 2023?
A perennial problem for Canada's housing market remains its lack of supply. That's "the biggest issue across the entire spectrum," according to CREA senior economist Shaun Cathcart, with the number of newly listed homes slipping by 6.4% on a monthly basis in December.
Those chronic inventory shortages could keep demand relatively high and ensure that house prices remain competitive throughout 2023, Ash said.
"Canadians are still as strongly enamoured with homeownership as ever," he said. "What we're experiencing through COVID, through the rebalancing, the increased interest rates – Canadians are still in love with homeownership, and when we see the drop of inventory, that's why we feel that from an average price point of view, we're not going to see a whole lot of adjustment nationally."
Which cities' housing markets will recover the quickest?
Indeed, the strength of the housing market is still varying from region to region, with Toronto and Vancouver experiencing the sharpest corrections while other urban areas continue to undergo milder downturns.
That's a trend that will likely be evident in how markets across the country perform in 2023, Ash said. "Specific markets like Calgary and Edmonton… are much cheaper to begin with than Toronto and the GTA [Greater Toronto Area] or the Lower Mainland, Vancouver," he said.
"Alberta's economy [is] outpacing the rest of the country. It depends where you're at as to what's going to be happening in the market."
Amid that uncertain economic climate and further challenges down the road for borrowers, Ash emphasized the value of borrowers mapping out a clear plan for their finances and consulting with experts for guidance.
"The important consideration for all Canadians in homeownership and buying a home is always staying within your affordability ratio," he said. "You don't want to be house rich – i.e., you've bought the home and you can't afford to live.
"Always trust the professionals, your mortgage broker and your realtor, in seeking advice in how you should mortgage your property in buying it. If you do that, and there's fluctuations in the market, you'll be just fine."
What direction do you see the housing and mortgage markets taking in 2023? Let us know in the comments section below.