Walk in aid of a worthy cause takes place on September 17 across the country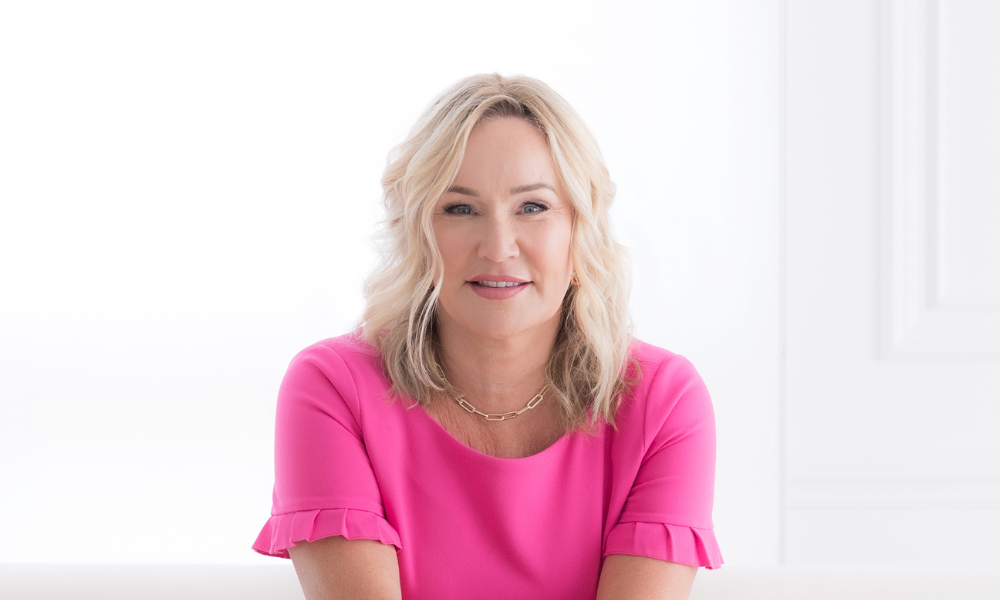 Members of Canada's mortgage industry are being encouraged to lace up their walking shoes and hit the path of their choosing for a good cause on September 17.
The "Walking it Forward" event, scheduled to take place at 11am across all timezones on that day, will bring members of the industry together for a charity walk in aid of the Canadian Cancer Society, with the occasion billed as an ideal opportunity for mortgage pros to come together as a community and raise funds in aid of a worthy cause.
Event organizers are urging agents and brokers to embark upon the 5km journey "anywhere you want to walk" on the day – one they said was not just about raising money for cancer awareness.
"It's about bonding, sharing smiles, and creating memories while showing your family how to stand up for great causes," they said in a release promoting the event. "Bring your tunes with you and dance the 5km."
How the Walking it Forward event came about
Premiere Mortgage Centre's Corina Murphy (pictured top), one of the driving forces behind the initiative, told Canadian Mortgage Professional that the idea arose during the COVID-19 pandemic, when an annual charity golf tournament was shelved due to public health restrictions.
With Premiere holding two head offices (in Toronto and Halifax) as well as agents from Newfoundland to Ontario, the company created a competition around a 5km walk in support of cancer research instead, a move Murphy described as a "great success" that raised $20,000 for the Canadian Cancer Society and plenty more for other charitable causes.
A conversation between Murphy and Trevor Daly, of the Hamilton-based Daly Mortgage Group (FC Funding), at a golf tournament this year produced the idea of replicating the event on a Canada-wide scale in 2023, with the goal of challenging 1,000 brokers across the country to raise $100 each for a total of $100,000.
Participating parties include Murphy and Kerri Reed of Premiere Mortgage Centre, Rich Spence of MCC, Daly, and Kendra Pyatt of Inspire Daily.
"We see it as a fun walk or ride: people can walk, run, bike, whatever they want – but having brokers in the industry come together on one day and create some awareness," Murphy told CMP. "Maybe get some of their centres of influence involved – realtors, lawyers, family, and have this nice 5km walk every year."
Congratulations and THANK YOU to Premiere Mortgage Centre‼️

Through their new event #PremiereCares – "Walking It Forward", this incredible team has raised over $10,000 (and counting!) in lifesaving donations to help people experiencing homelessness! 💙https://t.co/e4ELcf4qhe

— BlueDoorSupport (@BlueDoorSupport) August 30, 2021
Canada's mortgage industry is marked by a strong philanthropic streak, and Murphy said the charitable walk hopes to identify specific causes each year that could benefit from the enthusiasm and fundraising zeal of industry members.
The day also offers agents, brokers, and other mortgage professionals the opportunity to gather as a family, she said, and enjoy the company of like-minded individuals during a fun outing that can be as competitive as they'd like.
"It can be challenging in the broker industry," she said. "Everybody's so secluded – you're really self-employed individuals and yes, you may be connected to a network, but it's also nice to have connections with other people and come together and have a sense of openness. We' really looking forward to it."
How can mortgage professionals get involved with Walking it Forward?
With the weather still set to be clear and bright in most parts of the country in September before the onset of fall and winter, Murphy said the scene is set for a memorable day that promises to resonate with mortgage professionals irrespective of where they're located in Canada.
"It doesn't really matter where people are. People can be on vacation and still participate in the walk," she said. "Five kilometres will take you maybe 45 minutes – and walking is really healthy.
"We just really want people to participate and make it an annual thing. It's such a good cause. It's a fun activity and we want to challenge other brokerages to participate and go head-to-head with ourselves, Premiere Mortgage Centre, and the Daly Group."
Stay tuned to walkingitforward.ca for further event and registration details, with more to come on Instagram. More information about the very worthy cause can be found by emailing [email protected] ahead of September 17.
Make sure to get all the latest news to your inbox on Canada's mortgage and housing markets by signing up for our free daily newsletter here.