Anthony Venuto of CENTUM InTouch Mortgage Solutions says that both teaching and mortgage brokering have plenty of common ground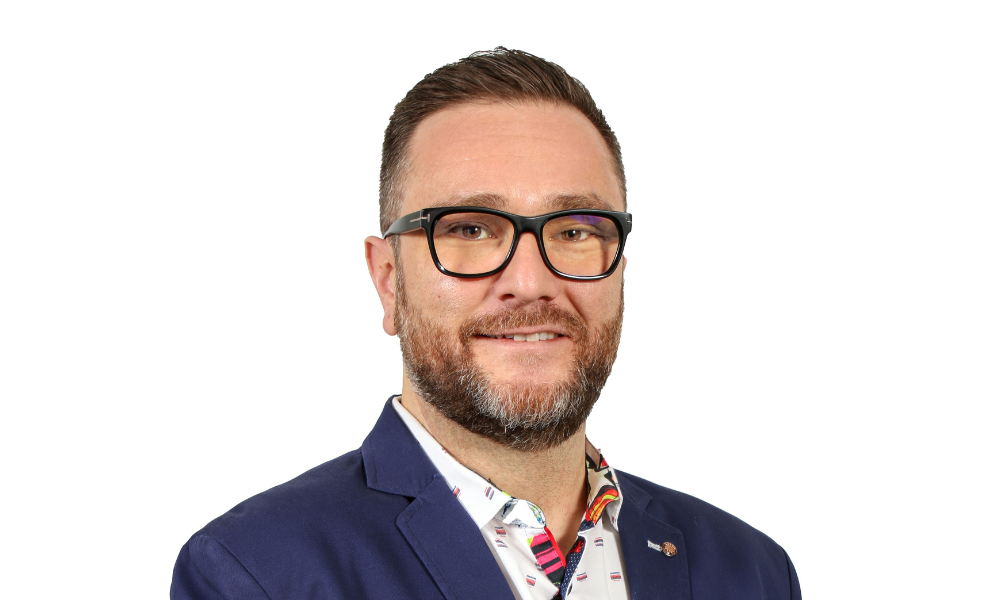 A robust background as a certified teacher provided Anthony Venuto, mortgage broker at CENTUM InTouch Mortgage Solutions, with some of the most potent tools that a mortgage professional could hope to have.
Venuto cited his mother as a particularly strong influence in this regard.
"During my college/university years, I was helping my mother, who is the principal broker of now InTouch Mortgage Solutions, previously Streetwise Mortgages," Venuto told Canadian Mortgage Professional.
"When I graduated, my mother, Enza Venuto, needed help growing her business, and I decided to work with her to learn the family business and pursue my love of finance. Doing my mortgage on our first home quickly led me down the path of mortgages."
A part of the mortgage industry since 2012, Venuto has been on the brokering side since 2014.
"Before becoming a broker, I worked for one of the top major banks in several different roles, from the branch level in customer service to Visa head office in client care and fraud loss prevention," he said.
Among Venuto's realizations is that both teaching and mortgage brokering have plenty of common ground.
"I love the gratification of helping people achieve the dream of home ownership and providing all the options and solutions during the journey from pre-approval to closing, and all the steps along the way," Venuto said. "This career is for me because it allows me to do what I love and provide my clients with tailored services and solutions that might not be offered at most conventional banks."
A shared passion for these disciplines has paved a much smoother career for Venuto.
"The most important lesson I have learned is that if you are genuinely passionate about what you do, everything else will be much easier," he said. "Although it can be challenging in different mortgage and real estate markets, if you provide your clients with sound advice and treat them as family, they appreciate it and return to you."
Venuto believes that a broker utilizing such an approach would feel their confidence soar to unprecedented heights.
"I am not scared, to be honest and tell it as it is if I think a client should not buy a house at the max budget just because the ratios say so, and if I feel they will not be able to live comfortably in future, I express that to them," he said. "I always remind my clients [that] the ratios use your pre-tax income, not your real income after tax. This honest and no-hassle approach has yielded many repeat clients and referrals.
Discover CENTUM Financial Group's cutting-edge Mortgage Calculator! Revolutionize home buying journey with powerful features like closing-cost, purchasing, and maximum mortgage calculators.https://t.co/c9bmSpf468#RealEstate #MortgageCalculator #Innovation #Mortgage

— Canadian Mortgage Professional Magazine (@CMPmagazine) September 22, 2023
Venuto said that his specific foundations have given him unique advantages.
"The areas of expertise of my business are first-time Home buyers and mortgage education," he said. "As a certified teacher, I use my background and what I have learned to help educate existing and new clients on the mortgage process to help them better understand what is happening in the current landscape."
Aside from time-tested teaching methods, Venuto said that he leverages the latest technologies to augment the quality of education he provides.
"I leverage social media to help create informational content on social media and YouTube," he outlined. "By providing information and value-added content, I have educated and tapped into the first-time homebuyer market. I also share my content with other realtors who share and post my video on their platforms to help expand my reach and generate leads."
Operating under this philosophy, Venuto said that he is most proud of having helped thousands of people achieve their home ownership goals in the last few years.
"Even though I have been able to be interviewed by several print and online media outlets to discuss mortgage-related topics, I see this as a highlight in my career thus far: my client's relations and trust," he said. "This has translated into my CENTUM network achievement of Diamond Status, showcasing my success and the trust my clients have put in me."
At the same time, white trust is central to the client-broker relationship, the mortgage professional should also establish firm boundaries.
"My advice for those starting in the industry is not to depend on your friends and family for deals," Venuto said. "Many people don't like to share their finances with family. Some will, but building a network of people outside friends and family will pay off more."
Knowing one's limits also helps the mortgage professional avoid the pitfall of providing misleading advice.
"If you do not know the answer to a question, do not hesitate to tell a client you don't know that and will get back to them," Venuto said. "Nothing is worse than setting an expectation with a client only to disappoint them. It is better to under-promise and over-deliver than to over-promise and underdeliver."