Governor Tiff Macklem says economic support comes first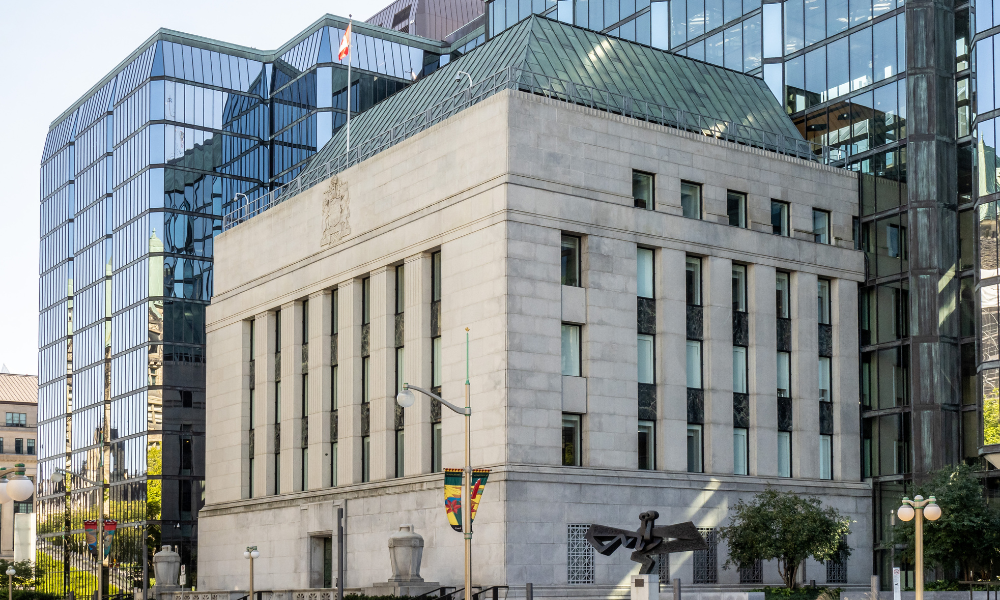 Bank of Canada governor Tiff Macklem has announced that the central bank is prepared to end quantitative tightening (QT) earlier than planned in the event that it needs to stimulate the economy.
The announcement came just two days after the bank held interest rates steady, and Macklem warned that if the economy hits a rough patch and rate cuts are needed, officials could temporarily halt their quantitative tightening program.
Speaking from Washington where he was attending the spring meetings of the International Monetary Fund and World Bank, Macklem said that officials discussed hiking rates further during deliberations for this week's decision, but it is far too early to be thinking about cutting interest rates.
Macklem's comments also shed some light on the Bank of Canada's strategy for shrinking its balance sheet, which ballooned to over C$570 billion ($427 billion) during the pandemic as it bought swaths of government bonds, first to restore market functioning during the initial Covid shock and then to provide a stimulus for the economy.
The Bank of Canada plans to allow its balance sheet to shrink as interest rates return to more normal levels, but Macklem acknowledged that their plans could shift if there is a negative economic shock that requires a loosening of monetary policy.
Macklem's remarks demonstrate an acknowledgment among policymakers that their plans could shift in the event of negative economic shocks that require a loosening of monetary policy.
The Bank of Canada has been gradually shrinking its balance sheet as the economy recovers, but Macklem's comments suggest that policymakers are prepared to change course if needed to support the economy.
The Bank of Canada raised the benchmark overnight rate to 4.5% in January, a 15-year-high, but Macklem became the first among his peers to signal a pause.
On Wednesday, Macklem and his governing council said recent data are "reinforcing" their confidence that inflation pressures will abate, but they kept the door open to additional hikes.
With the global economy still in a state of flux due to the pandemic, it remains to be seen what the Bank of Canada's next moves will be.