Engagement with trade associations, education providers, and larger brokerages to remain key focus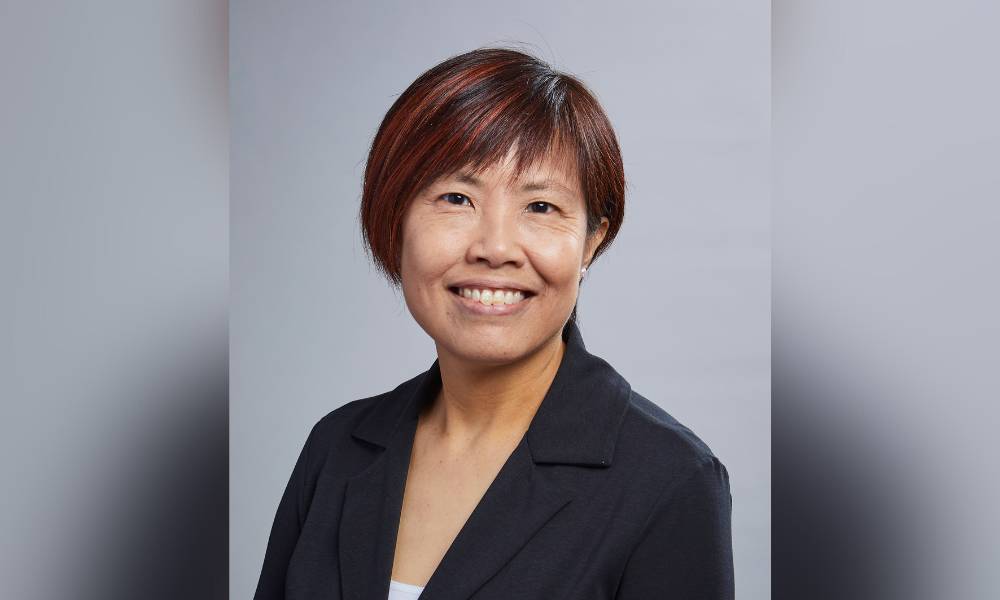 Antoinette Leung (pictured) described herself as "honoured and happy" upon taking the reins as chair of the Mortgage Broker Regulators' Council of Canada (MBRCC), with the experienced regulator highlighting the importance of collaboration and consultation with Canada's broker community during an interview with Canadian Mortgage Professional.
Leung, who also heads financial institutions and mortgage brokerage conduct at the Financial Services Regulatory Authority of Ontario (FSRA-ON), was named in the role on February 23, taking over from previous MBRCC chair Alaina Nicholson.
She told CMP that feedback from brokers across the country was a "big part" of MBRCC's work and would remain a key focus in its future efforts.
"You will continue to see MBRCC engaging with sectors either through their trade associations, education providers, or individually with larger brokers," she said. "That is something that has always happened, and we expect to continue to do that.
"You can expect that any principles or national standards that MBRCC are developing, we will always put it out for consultation."
FSRA is proud to announce that Antoinette Leung has been appointed chair of the Mortgage Broker Regulators' Council of Canada. With over 20 years of regulatory experience, (...) pic.twitter.com/NFkyPNfTDc

— FSRA News (@FSRA_News) February 23, 2023
What's in store from the MBRCC in 2023?
MBRCC is currently finalizing its three-year strategic plan, set for publication later this year – likely around the fall – in an undertaking that's involved extensive engagement with stakeholders within the sector, according to Leung.
"What are some of the issues that they're concerned about? What are some of the matters that they feel it's important for all regulators across Canada to take a consistent approach [on]? We're definitely taking that into consideration as we finalize our three-year strategic plan," she said.
The Council is also finalizing its principles for mortgage suitability, high-level guidelines intended to support the sector in making appropriate mortgage recommendations to client.
That endeavour is especially crucial in the 2023 market, Leung said, with an increasing number of Canadians enlisting the assistance of mortgage agents and brokers in uncertain and unpredictable economic times.
"This particular initiative is really important for us, especially when we are entering a period of time that's really uncertain right now with the current environment," she said. "We are expecting more consumers to be turning to mortgage professionals to navigate this environment, either to get new financing for a new home or refinancing for the home.
"So we are working on the set of principles to really articulate what brokers and their firms should be doing in order to make sure that the recommendations they give to their clients are suitable based on their specific needs, and we plan to publish the draft principles sometime in the middle of this year."
Nationally consistent standards on the table
One of the Council's key aims is to give broker regulators a platform to share information and coordinate stakeholder engagement more effectively, as well as identify trends and develop answers to common regulatory problems.
Leung said that promoting nationally consistent standards had been a particular area of focus in recent times for MBRCC, one that she intended to continue upon stepping into the role of chair.
"This is one of the things that we will continue focusing on to the extent that we are seeing similar issues – whether it is consumer protection issues, or it may be issues that impact the efficiency of how brokers are operating to service consumers," she said.
The question of whether to develop and publish national standards is one that the Council also aims to tackle, she added, with Ontario having already unveiled much-discussed new educational requirements for mortgage brokers and agents dealing in the private mortgage space.
"A few years ago, we implemented the MBRCC Code of Conduct, and that got adopted across the country by the trade associations as well," she said. "And we have been working on harmonizing education standards.
"That is something that is going to continue being important for all regulators. So we will be thinking about reviewing whether we need to update those standards or whether we need to work together to further enhance our education requirements."
What would you like mortgage broker regulators to focus on for the year ahead? How do you intend to correspond and collaborate with regulators on the topics that matter to the mortgage agent and broker community? Let us know in the comments section below.