Industry icon is stepping away from the company after a ground-breaking 18 years at the helm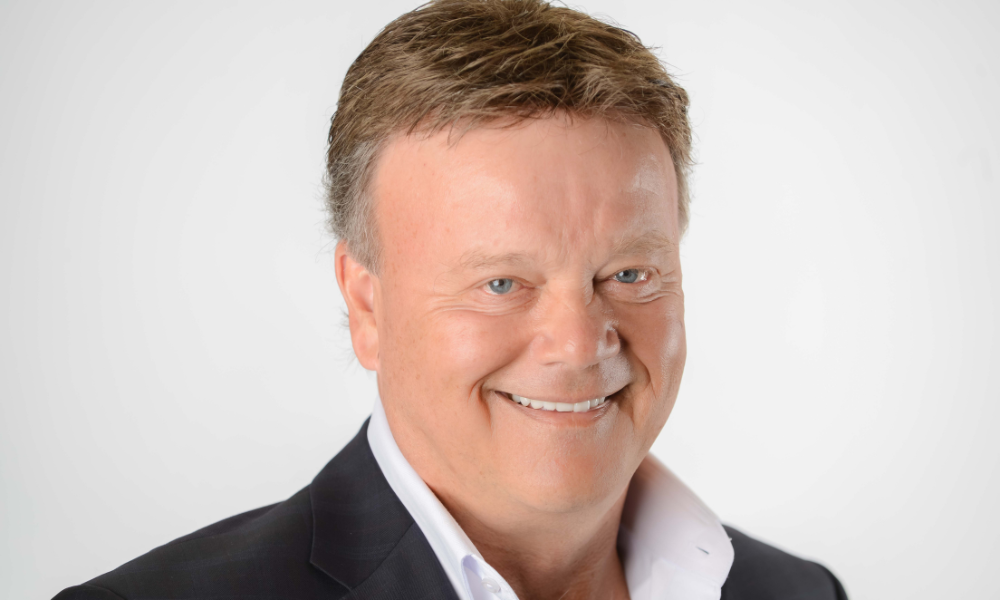 After nearly 18 years at the helm, president and CEO Boris Bozic (pictured) is set to step away from MERIX Financial – and as he prepares to bid farewell this week, the industry stalwart is reflecting with pride on a monumental journey that saw the company grow into one of Canada's most prominent mortgage lenders.
That's not to say Bozic is done with the mortgage industry entirely: he views this as less of a retirement than a chance to hit pause for once and decide what happens next. For now, though, the well-known executive is taking the opportunity to look back with a sense of satisfaction on the stratospheric rise of the company he and his partners built from the ground up.
That undertaking started in 2005, when Bozic and associates launched MERIX Financial and sister company Paradigm Quest – the beginning of a story that's seen the firm fund upwards of $29 billion in mortgage volume to date and service more than 200,000 borrowers across the country.
In 2021, Paradigm Quest was purchased by non-banking lending giant MCAP, bringing both MERIX Financial and Lendwise under its remit.
During nearly two decades at MERIX, Bozic became an instantly recognizable figure in Canada's mortgage space, winning accolades including the CMP Lifetime Achievement Award in 2019. Still, his proudest professional moments of the last two decades relate to the opportunities MERIX was able to provide, both from an employer and lender perspective.
"I'm proud of the fact that we became a rather significant employer across the entire country – to be able to give young, energetic people an opportunity to tap into their skills and also to develop their skills," he told Canadian Mortgage Professional. "We gave plenty of people opportunities that they may not have been ready for when they took on the role, but over time, they learned, and they developed, and they accomplished great things.
"We had operation centres and staff all the way from Quebec back to Ontario into British Columbia. When we first started this thing, we weren't sure how big it was going to grow. It certainly did, [and] when I look at it from an employer standpoint, I'm very, very thankful."
MERIX's development into a truly national organization meant that it was able to reach borrowers across the whole of Canada – a source of equal importance for Bozic as he considered his legacy. "To know the brand is represented and that we have customers from coast to coast to coast is certainly gratifying," he added.
Building connections in the industry
Of course, there's also the relationships cultivated with the mortgage broker community, a critical consideration for any leading lender. For Bozic, MERIX's approach to brokers was a trailblazing one, and a key reason the company was able to build strong and lasting connections with those mortgage professionals.
"I believe that we're the only lender that really evolved over time and viewed the mortgage broker as their customer, and not just their supplier," he said. "This was something that I thought was really important for business going forward, because we have a very unique relationship in that the person that pays is always the customer. And yet the person that pays us, the borrower, doesn't become our customer until post-funding.
"So the only way to establish that customer relationship is to treat the intermediary – and that is the broker – as the customer. So this is why… [at MERIX] we all refer to our broker customers… It's also one of the things that many of our competitors don't view the relationship in that way. They may say the word 'customer,' but they view them as a supplier. We tried to go the other way – I think it served us well."
MERIX's use of a trailer-fee model had also found favour among the mortgage broker community, Bozic said, offering them the ability to continue reaping benefits and rewards in a currently disjointed marketplace.
Another point of pride – one he said he wears as a "badge of honour" – is the value the company has provided for shareholders in his eyes, particularly given the fact that in its inception it was nothing like the lending giant it's since become.
"Our original investors, when they invested in MERIX and PQ, they invested in a piece of paper. There was nothing tangible at that time," he said. "It was just the business model, and the investment in the business model, and the people behind the business model.
"So that is a cross that you bear, and it's something that you wake up every morning reminding yourself that these people put up their money to support you. And you need to create something of value here for them to benefit at some point in the future – and all along the way, we've done right by our shareholders and our investors."
An evolving marketplace
Of course, no fledgling company sets out without a vision, and that was no different at MERIX. But could Bozic have envisaged the vast success the company has achieved since opening its doors nearly two decades ago?
With the sheer volume of mortgages being originated in the broker space – not to mention home values having skyrocketed during the past 18 years – it would have been difficult to foresee such a spectacular performance, he said.
"At that time, I never could have imagined that the numbers were going to go up that rapidly over that period of time," he explained. "So I would be somewhat disingenuous to say yes, I truly believed that these numbers were going to be achievable when we first started."
The company has navigated turbulent times in Canada's mortgage market, not least during the global financial meltdown of 2008-09 and with the introduction of new lending regulations, the B-20 guidelines, a few short years later.
Those crises required quick thinking and a constant ability to adapt – but for Bozic, it also made the company more resilient and robust coming through on the other side.
Looking to the future
It's difficult to think of a mortgage industry without a figure who's left such an indelible mark on it over the last two decades, and while Bozic wasn't drawn on any imminent plans, he did leave the door open to playing a continuing role in the mortgage space somewhere down the line.
"I think if I was to dabble in something again in the future, I will probably look for something in the industry," he said. "We're always very comfortable with what we know. This is a space that I've been very, very passionate about. So as much as I'm intrigued by other things in the marketplace, I think there's something to be said about possibly coming back.
"I guess the simplest way to answer that: I'm open to all ideas and concepts. Because one never knows where you will exactly end up at some point in the future."
But for now, as he prepares to hand over the reins at MERIX, Bozic is comfortable with the fact that he leaves the company in good hands and with a bright future ahead.
"I'm very pleased, the way it's developed over the last 19 years or so," he said, "and I'm very bullish about the brand and the opportunities and what [it'll] be able to accomplish going forward."