The executive told CMP big things could be in store for the mortgage broker profession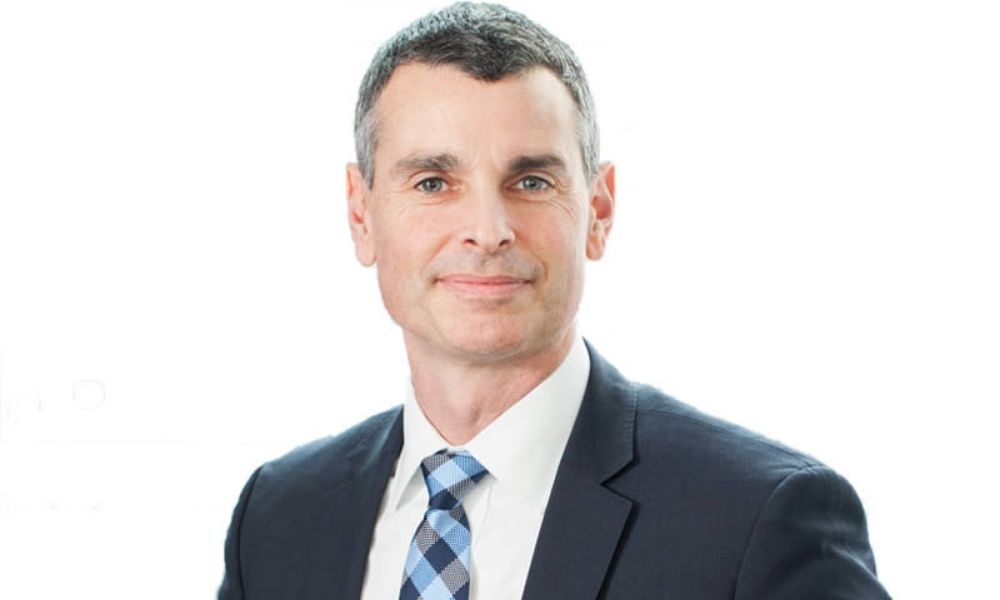 Jason Ellis (pictured) is no stranger to First National Financial Corporation, having represented the lending giant in various roles as an 18-year company veteran and most recently serving as chief operating officer and president.
After taking the role of chief executive officer and director this month, Ellis told Canadian Mortgage Professional that his wide experience with the company had set him in good stead to take the reins from First National's co-founder Stephen Smith, who moves upstairs to an executive chairman of the board position.
"I think [that experience] is hugely important," said Ellis, who will also keep his title of president at the company. "I can't imagine stepping into a role like this one if you weren't already intimately familiar with the operations and all the people – it definitely would be a far more daunting exercise.
"Having been here for years and getting to know all of the things that make First National tick, makes the prospect of the next stage of my career here that much more manageable. Coming in cold, I think, would have been very difficult."
Ellis highlighted the value of his previous stint on the capital markets side, as well as the experience he gained working alongside Smith on securitization, funding and finding new mortgage investor counterparties.
He said that First National's priorities would not shift radically under his leadership, with the company to remain focused on continuing to elevate its service for brokers and borrowers alike – and expanding on both the technology and personnel fronts in the near future.
Read next: First National Financial appoints new president and CEO
"Priority number one is making sure that we're on track for delivering that gold standard service that we pride ourselves on, and that'll come from rightsizing the workforce. We've been hiring aggressively," he said.
"We're making sure we've got the people we need, and as always are investing in technology and finding ways to be more efficient. The short answer is, we want to make sure we are where we need to be from a service level perspective, and I think that if you're doing that, everything else will follow."
Mortgage brokers can also expect to play a crucial role in First National's future success, with Ellis saying that he viewed the profession as an increasingly influential one in the Canadian mortgage market.
That rings particularly true, he said, with many Canadians realizing the potential of lenders outside the country's major banks to meet their mortgage needs – a trend that's set to continue.
"Here in Canada, we have a national system of six major banks that still tend to dominate the space, but as the next generation of homebuyers comes through, I think they're increasingly savvy," he said.
"They're online and looking for information, and I think that mortgage brokers are going to benefit from that. The old ways of thinking are starting to change, so I think that there's a lot of growth [potential] for the mortgage broker. We'll keep working as closely with brokers for our mutual success as long as we can."
Read next: First National Financial reports robust Q3 performance
As First National gears up for the year to come, Ellis said he anticipated another busy 12 months in the mortgage and housing markets, although he added the caveat that some form of slowdown is likely to arrive eventually.
"Prices continue to go up and activity and origination volumes continue to be well beyond expectations," he said. "You can't have growth like this forever. So, there's no doubt the market is going to [eventually] have to take that pause. When will that be? I don't know."
While interest rate hikes are also on the horizon in Canada this year, Ellis emphasized that those are unlikely to make borrowing prohibitively high for would-be buyers – particularly given the extremely low level that rates currently sit at.
"The market and economists are calling for interest rates to start moving up, most notably through the Bank of Canada's overnight rate. As we see that happening and the prime rate moves – and by extension, fixed rates further out – the curve starts to move," he said.
"No doubt that should have some dampening effect, but we're coming from such a low base that even with the five, six or even seven rate hikes that are being predicted, we're still going to see really quite affordable rates for borrowing. I think the market's got room to grow from here."